'Teen Mom': Farrah Abraham Defends Her Decision to Have Her Daughter in Her Infamous Vibrator Video
When it comes to Farrah Abraham, people are usually upset about something. The former Teen Mom star is constantly stirring up controversy. But she has always been able to turn the hate into more money, sponsorships, and followers. Most recently, Abraham has come under fire for featuring her daughter in a video with an adult toy. Now, she is defending her decision.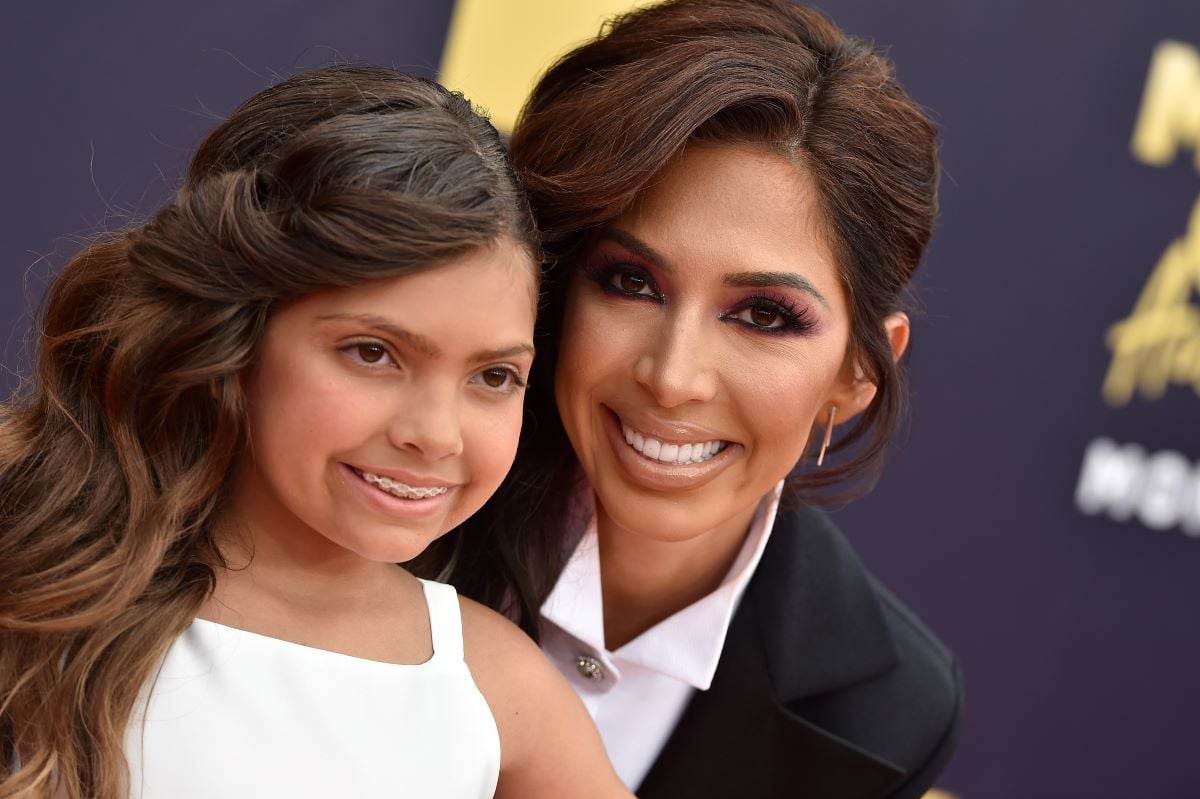 What happened in the video?
While staying at home because of the coronavirus (COVID-19) pandemic, Abraham, like many stars, has taken to making TikTok videos. Recently, there has been a TikTok prank going around where one person pretends to accidentally hit the other several times while reaching to pick things up from the backseat of a car. Abraham tried this joke out with her daughter Sophia. At first, the video started off innocently enough, with Abraham hitting Sophia with a purse, then with a puppy. But then, she brought out a vibrator from the backseat. She didn't actually hit Sophia with the vibrator, but fans still felt that it was a weird item to show in a video with her daughter.
Fan reactions
Fans were immediately upset after watching the video.
"Was that a vibrator you basically stuck in your kid's face?" someone commented. "Lmao classy."
"I was almost ok with this until the vibrator in your kid's face, I don't care if it was in a box!" someone else said. "That's just weird and wrong."
"This was almost actually sweet until that vibrator appeared," someone else wrote.
And others called for Abraham to lose custody of her kid.
"Is anyone going to take Sophia away from her mother cuz she's not a good mother," one fan said. "She is allowed to be in the front seat. I feel so sorry for Sophia she does not know what a good mother is."
What does Farrah have to say to her haters?
Abraham has never been one to hide from controversy. So, she recently spoke about the infamous video.
"That was an online trend… about doing quirky things and hitting people in the face with [stuff]," she told Us Weekly of the video.
The reality star didn't really understand why everyone was trying to shame her for the video.
"I don't really feel like I can be shamed when I protect my child," she told the outlet. "I educate my daughter. We have so much fun on TikTok. … I think I'm doing pretty great."
Farrah talks to her child about sex
Abraham has not shied away from talking to Sophia about sex.
"Because when the kids all like to do sleepovers and some of her friends have older siblings, um, yeah, I definitely had to do a talk with the parents after what I heard," Abraham told the outlet. "To be honest with you, it's really only been prompted by all the other parents not really having those talks.
"That has kind of sped up the conversations that I have to have with my daughter, because of boys in her age group, and or, at her sleepovers with her girlfriends who have brothers," she said.