'Teen Mom': Farrah Abraham Plans to Sue Harvard Over 'Educational Abuse'
If the recently resurfaced comments from Chrissy Teigen about her weren't enough to get people talking, Farrah Abraham's latest headline threatening to sue Harvard University sure is. The television personality recently spoke to TMZ about her plans to take legal action against Harvard. Abraham accused the university of "educational abuse."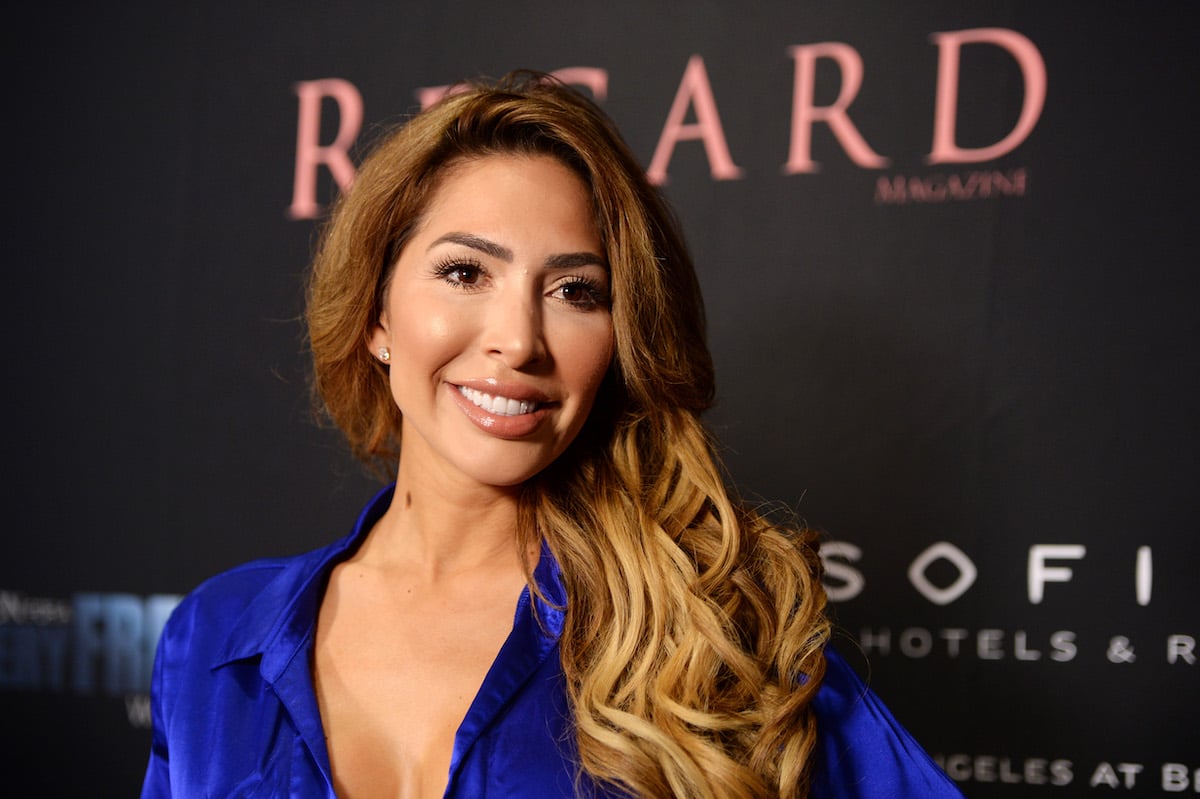 Farrah Abraham threatens to sue Harvard University
Having casual run-ins with the media isn't anything new to Abraham. In fact, in her comments to TMZ, she explained how easy it was for her to speak up on what she described as "a scam." Abraham delved into the alleged "abusive" treatment while working toward her master's degree at Harvard.
In the clip, she claimed she was unfairly kicked out of an online class due to an incomplete assignment. Yet Abraham claimed that "incomplete assignment" was categorized as a class activity. Contrary to the teacher's alleged praising comments "wow you did such a great job in class," Abraham said the professor "blocked me out of a class and also said lies about my work."
She continued: "As soon as I get off the class, she then sends an email and urges me to stop the course, talks about financials," and says "she doesn't want to take all of my money."
Abraham then claimed that due to the lack of response from the university, she was forced to take this matter public. Allegedly neither her professor nor the dean has returned any of her calls or emails.
Farrah speaks up for teen moms in her threat to sue Harvard
Alongside Abraham's frustration for allegedly being locked out of her online course, she insinuated that the situation could've occurred because she was allegedly the "only person of color."
"Teen moms, no matter your minority, no matter your race, no matter your color. I was like the most person of color in the class, everyone else is super white," she said. "Everybody deserves, no matter where you're from, to do class."
Abraham continued threats of suing Harvard saying: "I don't deserve it, and I treat myself better than that. I will be taking legal action against Harvard."
Farrah Abraham's education
Despite Abraham encountering, what critics have labeled "setbacks" in life, that came along with being a Teen Mom at 16 years old, she's been able to set her educational goals and achieve them.
Her first degree was earned at the Art Insitute of Fort Lauderdale, where she rigorously studied culinary arts and earned her associate degree. Opposite from what people may have assumed, just last year she proudly announced that she wasn't done with her education. She mentioned in an interview with In Touch Weekly that she'd enrolled at Los Angeles Film School and majored in business entertainment. With only two months before she graduated, at the time of the interview, Abraham said she planned to continuously further her education.
On September 11, 2020, Abraham concluded her graduation post, saying: "I look forward to standing strong in all my confirmations with my entertainment degree." Then said: "On to the masters & PHD."
RELATED: 'Teen Mom': Farrah Abraham Reveals the Surprising Reason Her LinkedIn Says She Has a Masters Degree From Harvard