'Teen Mom': Farrah Abraham Reveals the Surprising Reason Her LinkedIn Says She Has a Masters Degree From Harvard
There are a number of controversial stars of Teen Mom. Most of them are no longer on the show. Farrah Abraham was one of the original problem children of the franchise and was eventually let go from the show after branching into adult entertainment. Since then, she's been making money through appearances, sponsorships, and her app. Recently, a fan noticed that Abraham's LinkedIn page also said that she is a Masters of Liberal Arts student at Harvard. Here's what Abraham had to say about that.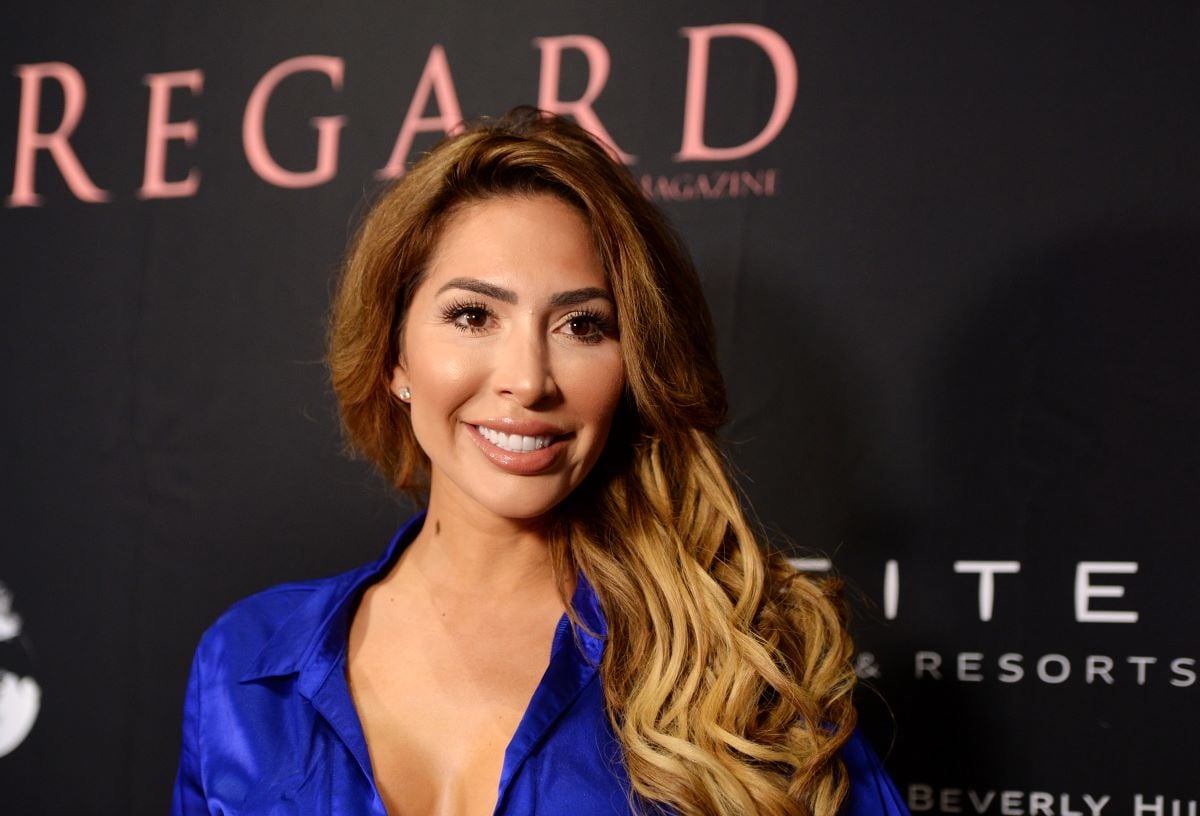 Does Farrah Abraham go to Harvard?
Most people know Abraham from her time on 16 and Pregnant and Teen Mom. While on the show, Abraham wasn't exactly recognized for her intellect. But her LinkedIn page recounts a very different version of Abraham.
"I once was a Teen Mom kicked out of my home, struggling, depressed, & today, now I'm the Teen Mom whose known for decreasing teen pregnancies worldwide, who publicly speaks with national campaigns, has a successful national show that has made history and fame, and legacy for a network, executives, production company, and lives, and generations of cultures. I've opened multiple businesses and now the mom others are proud of and want business advice from and now can offer a different upbringing to her child with no struggle," her LinkedIn reads. "Current ENIGMA PRODUCTIONS PRESIDENT, helping minority perspectives, voices, females deliver quality entertainment that we crave globally, executive, development, film makers, creator, talent, business in licensing, screenwriter, producer & much more. See you in Hollywood!"
But possibly the most peculiar section of Abraham's LinkedIn is the education portion. According to her LinkedIn, Abraham has been a Masters student at Harvard since earlier this year, studying fiction, screenwriting, poetry, and nonfiction. A fan on TikTok asked Abraham why she listed Harvard on her LinkedIn.
"Why does your LinkedIn say you have a masters in liberal arts at Harvard University?" they wrote. "You do know how easy it is to fact check?"
"Thanks for being a hater," Abraham answered before saying that "bank accounts don't lie" and neither does her daughter, Sophia.
"So, where is your mom enrolled for school right now?" Abraham asked Sophia.
Sophia responded "Harvard" and told the fan to go "cry about it."
Farrah's net worth and job
Abraham was fired from Teen Mom in 2017 for getting involved in adult entertainment.
"I'm proud of myself not giving in to be sex shamed by Viacom network, proud to not have a network take away financial opportunities for my goals, proud to be an advocate for a healthy sex life, safe sex, teen pregnancy prevention, and so much more while I run companies in different fields and scale them," she said in a statement at the time.
Since then, Abraham has starred in other MTV shows like Ex on the Beach and Single AF. She has also started her own businesses, including Enigma Production Company and Sophia Laurent Children's Boutique.
Last year, Abraham launched a meditation app with series for children, those mourning, women, and single moms.
She is currently worth $1 million, according to Celebrity Net Worth.