'Teen Mom': Farrah Abraham Says This Photo From a Trip With Her Daughter Had So Many Athletes Sliding in Her DMs
Farrah Abraham is no stranger to sexy pictures. In fact, she has sort of made a career out of taking them since leaving Teen Mom. Abraham knows all of the right poses to get the reactions that she wants. The problem comes in when her daughter is involved. Fans constantly criticize Abraham for having her daughter around during these sexy photoshoots and sometimes even behind the camera.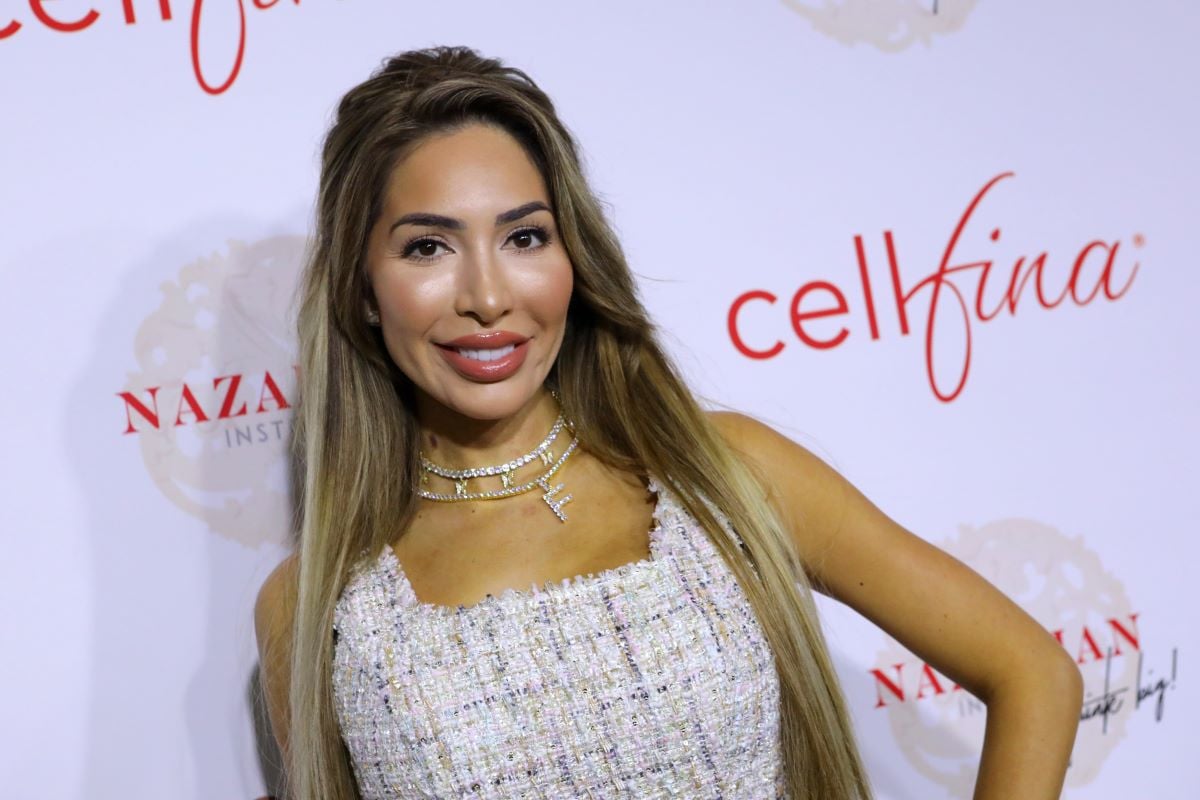 Taking a sexy picture is routine for Abraham, but one that she took on a trip with her daughter resulted in a lot of propositions from athletes.
Which picture made athletes dm Farrah?
Surely, Abraham gets messages from men all of the time, all it takes is one look through comments on her Instagram to see that. But when she went on a trip to Paris with her daughter Sophia, she ended up taking one of her most popular pictures.
"So I was in Paris and guess what? Sophia's first trip was Paris," Abraham told Us Weekly of how the picture came about. "She had her first, like, fantasy dream, princess girl Paris photoshoot. And she chose that hotel. I absolutely adore the bright blue skies, the flowers in our windows. I was like, 'I have to get myself in this robe' and that literally went viral and I cannot tell you how many sports players reached out to me after seeing that post."
Though the men may have liked it, some fans didn't feel that a mom should be posing like that.
"Set an example for your daughter," one person commented.
"Hope it wasn't Sophia taking this picture," another person wrote.
RELATED: Farrah Abraham Critics Can't Get Over Her Daughter's Instagram Page
"This is disturbing , especially the #parenting," another user commented.
Farrah's past inappropriate pictures
That wasn't the only time that fans got upset at Abraham for her pictures or videos. In a recent TikTok, Abraham decided to pull a popular prank on Sophia. The prank involves sitting in a car and hitting the person in the passenger seat everytime you reach in the back to get something. At first, Abraham's video was pretty normal but then she pulled a vibrator out of the backseat. Fans were disgusted that Abraham would include her daughter in a video with a sex toy.
Abraham received so much backlash that she eventually had to respond to it.
"That was an online trend… about doing quirky things and hitting people in the face with [stuff]," she told Us Weekly of the video.
"I don't really feel like I can be shamed when I protect my child," she told the outlet. "I educate my daughter. We have so much fun on TikTok. … I think I'm doing pretty great."
RELATED: Farrah Abraham's Followers Hate the Video of Sophia Abraham That Was Posted for Derek Underwood's Birthday
Abraham said that she does talk to her daughter about sex and tries to make sure she is educated on the subject.
"Because when the kids all like to do sleepovers and some of her friends have older siblings, um, yeah, I definitely had to do a talk with the parents after what I heard," Abraham told the outlet. "To be honest with you, it's really only been prompted by all the other parents not really having those talks.
"That has kind of sped up the conversations that I have to have with my daughter, because of boys in her age group, and or, at her sleepovers with her girlfriends who have brothers," she said.