Fans Post Hateful Comments About 'Teen Mom' Farrah Abraham's Daughter, Sophia
Whenever former Teen Mom star Farrah Abraham posts on Instagram, fans often respond with unflattering comments. This time, some fans decided to post comments about Sophia Abraham that weren't so nice. Farrah recently posted a picture of Sophia after she won a pageant, and fans had a lot to say. Unfortunately, some of those comments took a turn for the worst, and viewers decided it was OK to attack Sophia.
Farrah Abraham's Instagram post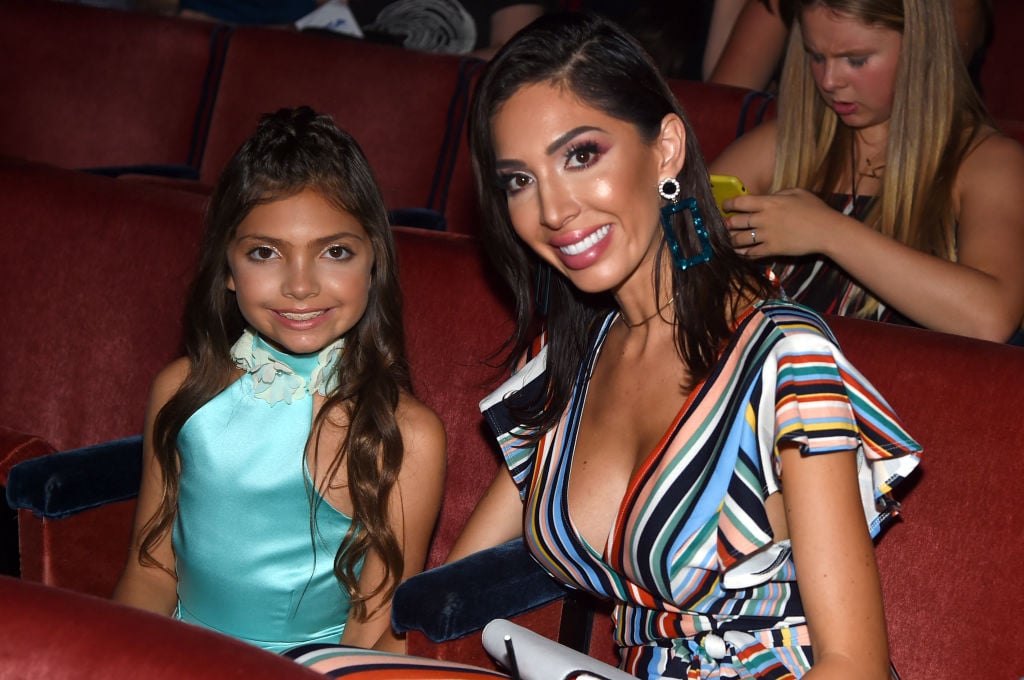 In Farrah's post, she praised Sophia for winning a pageant. She also wrote how her daughter is building her own brand and meeting with agents. It seems like Farrah is trying to make her daughter into a mini version of herself. Here's what Farrah wrote:
Not your typical pageant mom but I support ladies investing in themselves and becoming a woman of value, @sophialabraham congratulations on your win! I love you, I love supporting you, you're winning in life, and you have had one of the biggest weekends in your life beyond this pageant. I'm proud of you creating your own brand, taking interviews, meetings, having your own agents, and your own companies. You are self-made and you are 100%. Do not ever change. Cheers to one of your biggest years of success.
Some of the comments on Farrah Abraham's Instagram got nasty
At one point, Teen Mom viewers decided to post nasty comments about Sophia. One commenter said Sophia had "zero talent" like her "escort mom." Another commenter said Sophia is just like Farrah, and she's destined to end up like her. "Just like her mother. Did ya expect anything less? Give her a few years." Another wrote, "This child is HORRIBLE." Someone else wrote Sophia looked like a Gremlin.
Another viewer thinks Sophia will end up like actress Lindsay Lohan, who has had trouble with the law and a reported history of substance abuse. "This girl is going to end up like Lindsay Lohan times a million, lol. Everyone feels bad for her. She wants it. She's been told she's famous for nothing since the day she was born," she said. Others criticized Sophia for the way she was posing. One person made fun of her foot, saying, "Why does this child's foot look like it is on backwards?"
 This isn't the first time fans attacked Sophia Abraham
Teen Mom fans have also slammed Sophia because of the way she speaks. She can often be heard using a baby voice in Farrah's videos. Commenters asked what was wrong with Sophia and some suggested she get evaluated by a speech therapist.
A few Instagram posters reminded the others that Sophia sometimes visits Farrah's Instagram page, so the chances of her seeing their comments was high. Hopefully, some of the commenters will listen and stop attacking her.
Read more: Fans Are Begging 'Teen Mom' Farrah Abraham to Stop Getting Plastic Surgery
Check out Showbiz Cheat Sheet on Facebook!