'Teen Mom' Farrah Abraham Invites Fans to Look Inside Her Medicine Cabinet
"Teen Mom" Farrah Abraham isn't shy about sharing the details of her personal life. Some celebrities make videos about what's in their bags. Abraham decided to take her fans on a trip inside her medicine cabinet. Here's what the reality star uses each day. (Please note this article is in no way meant to be taken as medical advice.)
Farrah Abraham takes supplements to fight aging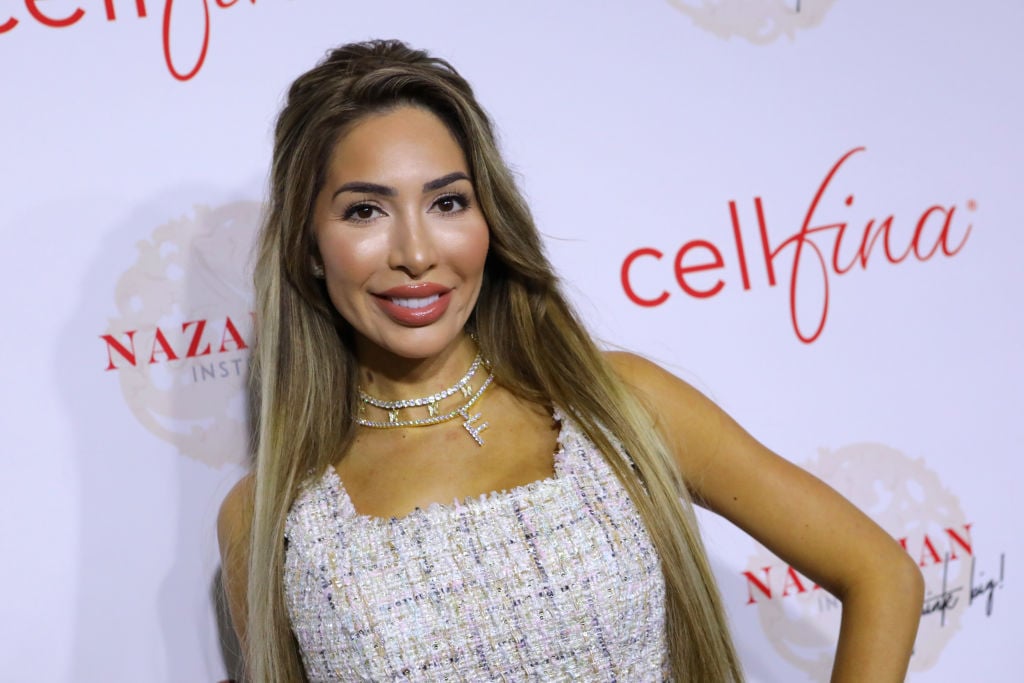 One of Abraham's concerns is aging skin, so she takes phytoceramides. In her YouTube video, she says it helps reduce the appearance of lines and wrinkles and keeps her skin healthy. "I am so addicted to this stuff. I feel better when I'm on it," says Abraham. "Have phytoceramides. You will feel better and your face will look better."
Abraham says she has great skin because she takes supplements. She credits her habits with her daughter's great skin. "Before I had my daughter, everyone's like, 'If you ever had a baby, your baby's gonna have amazing skin. Kid you not, because I took my vitamins… my daughter looks amazing and I have still amazing skin."
Antifungals helped Farrah Abraham with a 'scary foot breakout'
Antifungal medication is also on Abraham's list of essentials. "If you guys ever have outbreaks of bacteria, fungus, or anything from your travels to your personal body, cancer, anything like that, swelling, or your body is rejecting something because of swelling, check out terbinafine. I had some scary foot breakout and I was in Singapore. This killed it; zapped it gone."
Prenatal vitamins are still part of her routine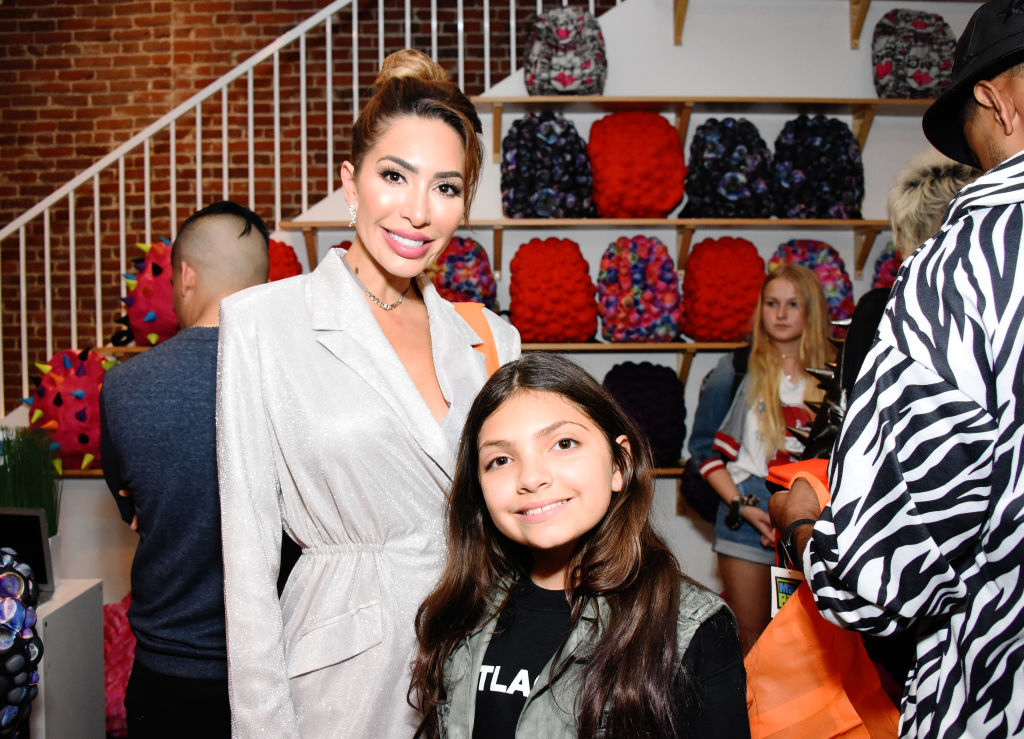 Although Abraham isn't pregnant as of this writing (as far as we know), she says she still takes prenatal vitamins for healthy skin and hair. "For great, amazing skin and hair, there is nothing better than an essential prenatal vitamin. And I know I got this tip from obviously being a teen that was pregnant, but I had the best hair of my life with this." She also takes a daily women's vitamin by Swisse. She says it helps with energy levels.
Apple cider vinegar is also part of her wellness routine
Abraham uses triple strength apple cider vinegar supplements (600 mg). "I know a lot of us this use this on topical. Have you ever thought of using it in your body?" asks Abraham. "I love that. That totally just makes my body feel right; right and nice."
Farrah Abraham uses sarecycline for acne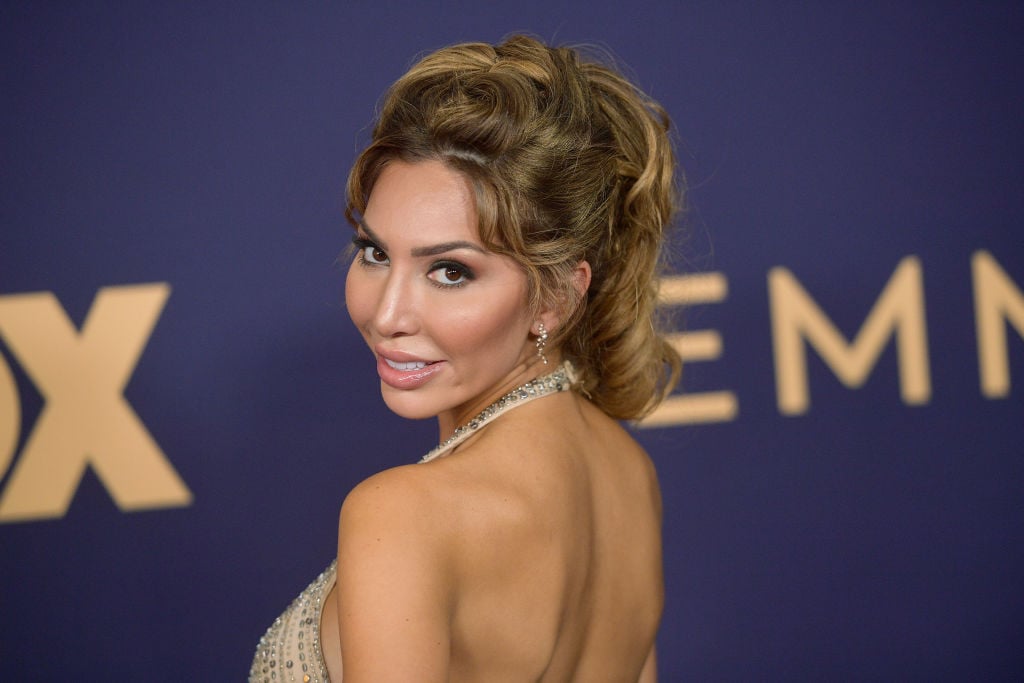 A medication Abraham takes is sarecycline, which she uses for acne prevention. However, she does mention the drug was prescribed by her doctor and it can have side effects. "I had this referred to me, and no joke, I have not had a big blowup on my face since," Abraham says. "But I also am taking my spironolactone. But I just always say the one a day of this, you do need to watch it with alcohol intake on this and you cannot drive sometimes with this, so that's why it's a very rare situation."
Tablets for alertness help her get through meetings
Yet another supplement Abraham relies on is an alertness aid called Good Morning, which is made by Hyland's. "Sometimes when I cannot get up, some Good Morning tablets for sleepless nights," says Abraham. "I can't tell you how much I love to get sleep, but then there's these full moons and everything messing me up. There's something about this; it really does help me get through my meetings throughout the day."
Farrah Abraham says she's just trying to help her fans live a better life
Some fans might say Abraham is only concerned with getting paid for product endorsements, but the reality star says she's also interested in helping her fans. "I'm not giving free anything, but when it comes to changing somebody's life and helping somebody have good energy, skin, balance, beauty, and it's going to help you be successful, your girl boss is here," she said.
Read more: What Does Farrah Abraham Do for a Living?
Check out Showbiz Cheat Sheet on Facebook!