'Teen Mom': Is Farrah Abraham Trying To Become A Lawyer?
One of MTV'S messiest moms, Farrah Abraham, made waves last night when she posted a new video of herself that called her career path into question. The former 16 and Pregnant star certainly has made some interesting career choices. From reality star, to author, to influencer, to adult film star, to Culture CBD company owner, Abraham certainly has a penchant for keeping fans on their toes. But is this former Teen Mom star also setting her sights on becoming a lawyer? Certainly wouldn't be the first time a reality star declared that she has plans to be a lawyer. (We're looking at you, Kim Kardashian West.)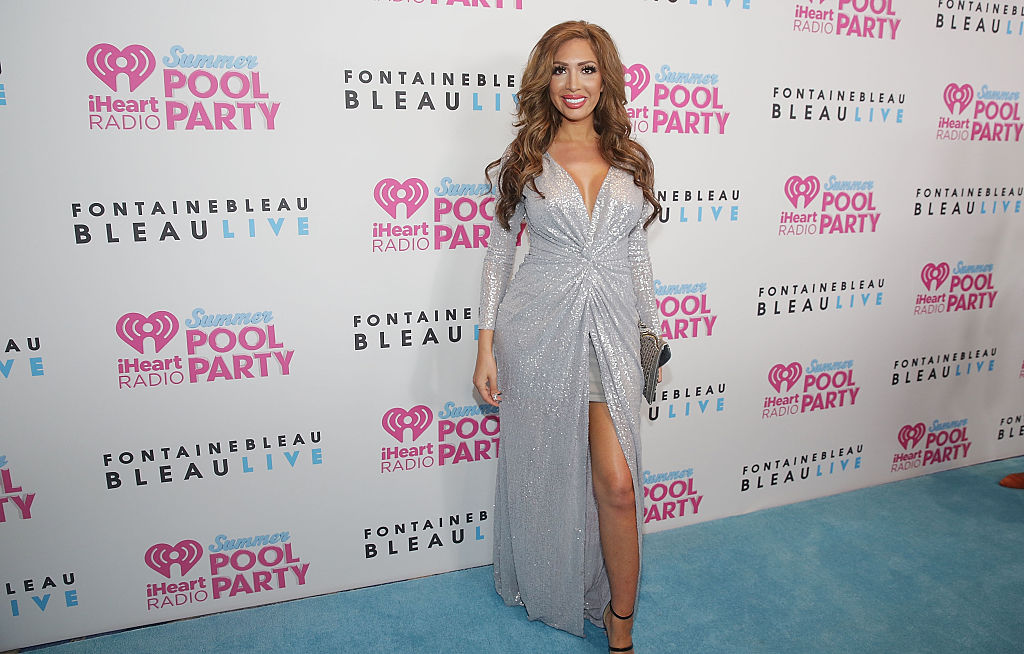 Like mother like daughter
The 28-year-old is no stranger to filling her resume with a wide array of career choices. In fact, Abraham prides herself on her entrepreneurial spirit and even publically praises and encourages her 10-year-old daughter, Sophia, for building her own personal brand. "I'm proud of you creating your own brand, taking interviews, meetings, having your own agents, and your own companies – you are self-made and you are 100% you – do not ever change. Cheers to one of your biggest years of success" Abraham wrote in a recent post dedicated to her daughter.
Divorce lawyer
And it seems that the reality star is hell-bent on continuously diversifying her own career. Abraham surprised fans Wednesday night when she posted a minute and a half long video of herself doing some acting. In the scene, which is comedic in style, Abraham plays the role of a divorce lawyer. In the scene, the 28-year-old can be seen interacting with her fake client (a fellow thespian), talking to an imaginary person on an imaginary phone, and most importantly, flinging her extensions. Though Abraham didn't give much context of what the video is for, most fans deduced that Abraham is trying her hand at an acting career.
Fans weigh in
Some fans seem to be very supportive of Abraham doing more acting work and are showering the video with praise. One user expressed the importance of the 28-year-old continuously finding sources for her happiness. "Keep doing whatever makes you happy! This looks like it was a lot of fun!" the fan says showing support to the Ex On The Beach reality star.
Other people took a more negative approach and took the video as another opportunity to throw harsh criticism at the Culture CBD owner and question her entire character. "And yet again, you fail at everything in life. Glad escorting is working out for you; the only thing you're good for. Stay there" declared one particularly harsh follower.
Lesser of two evils
The former Teen Mom has made a lot of controversial decisions that have rightfully garnered a lot of disdain, but this little video certainly isn't one of them. Sure she won't be winning an Oscar anytime soon, but her acting isn't the worse we've ever seen and it's far superior to her singing abilities. One thing we can say about Abraham is that for better, or for worse, she's very comfortable in front of the camera. At the very least, actress Farrah Abraham is far less scary than the idea of Farrah Abraham, Esquire.