'Teen Mom': Farrah Abraham's Mom Is Dropping a Rap Album and Fans Are Not Feeling It
Farrah Abraham is always making headlines for angering her fans with her actions. But now, the former Teen Mom star isn't the only one making the news for doing strange things. Her mom Debra Danielsen has now decided to start a rap career.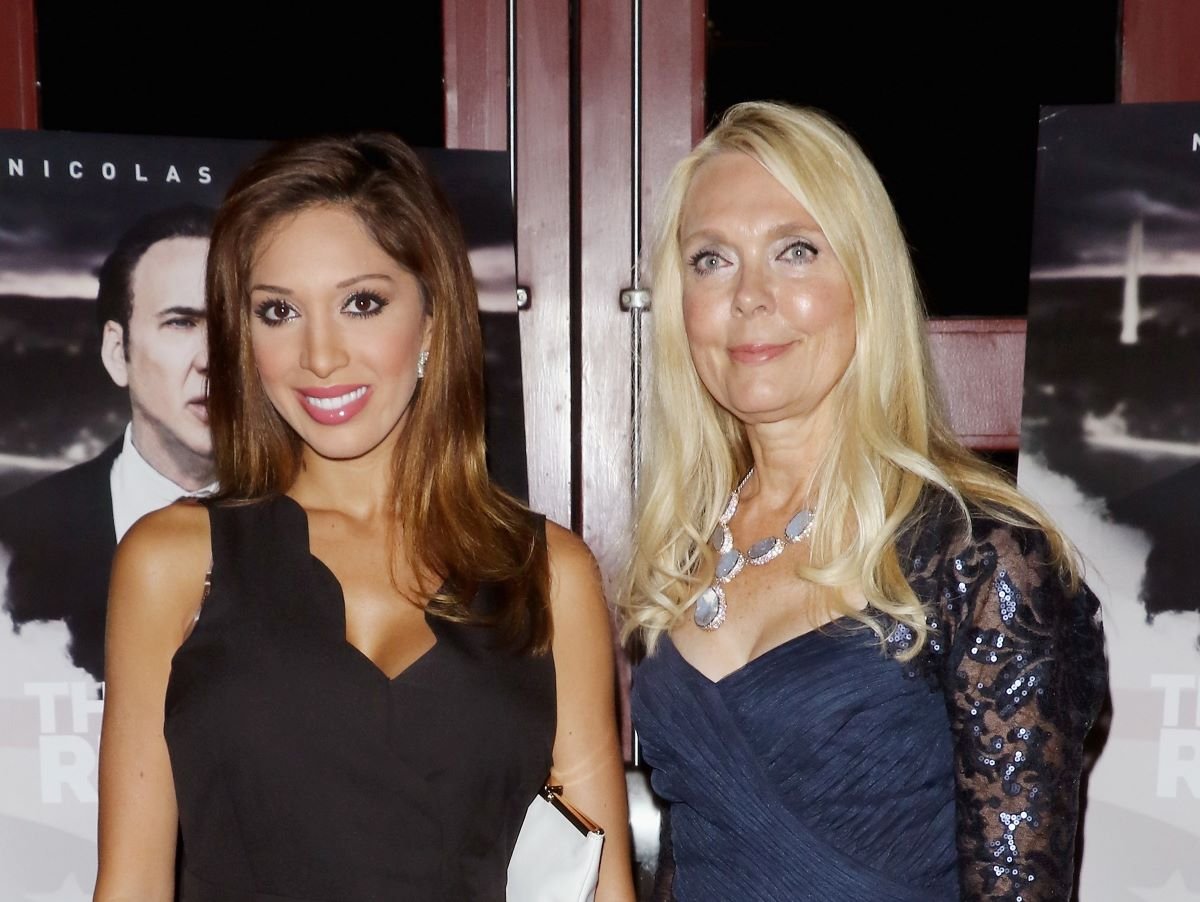 Farrah Abraham's mom, Debra Danielsen, has a financial background
During Danielsen's time on Teen Mom, she often had to take care of Abraham's daughter, Sophia, and after the show, she tried to give business advice to some of Abraham's former Teen Mom castmates who were in debt.
"I'm not trying to be negative, but I just really feel like the whole show needs to be reformatted," she told Heavy. "My daughter is the only one who has gone on and who has the vision to do professional development to the point where she can actually go out and be self-sufficient. She's the only one not continuing to reproduce."
Danielsen said that she wanted to help the women become more financially independent.
"They weren't taught how to handle their money properly," she said. "I think we need to be more realistic… Because let's face it, these are women who are almost 30 now. And it's a different world. It's more like Real Housewives now.
"When they set up businesses nobody tells them how to take care of their taxes and stuff," she continued. "I'm not knocking anybody because I love all of these people, so I don't mean it in a bad way. But I think the cold, hard fact of the matter is they don't have good counsel from a business perspective." 
Debra Danielson's new rap song
Now, Danielsen's career has taken a turn from financial advising. Last week, she debuted some cut out leather pants and a backless top as she promoted her new rap album.
"I'm talking new music updates, fashion and inspiration! What do you think of the outfit?" she captioned the video.
"Then the top is leather, it's a halter top," she described her racy outfit. "As you can see, back out, love it. And I love how it sits at the waist."
Earlier this month, she debuted a clip from her new song, "White Woman's Rap" on Instagram.
"Just wanted to THANK all my fans for the support and encouragement from my summer single "White Woman's Rap"!" she captioned the video. "We are at nearly 130K views on YouTube! I appreciate you all so much, and if you haven't seen the full video yet, you can check it on my bio link!"
Most of Danielsen's fans were confused about the career change.
"Wtf and you wonder why her daughter is so messed up," one person commented.
Some wondered what had happened to Danielson, who used to seem more business professional.
"Ok serious question I remember this educated woman who dressed appropriately and flaunted her MBA and was kind of uppity and not trying to offend anyone but what the h*ll happened?!" another user wrote.
But not all of the comments were negative, some people actually commended Danielsen.
"I watched it last night in a Debz OG deep dive," one fan commented on the video. "Props to your confidence, most people can't or won't do what you do!"