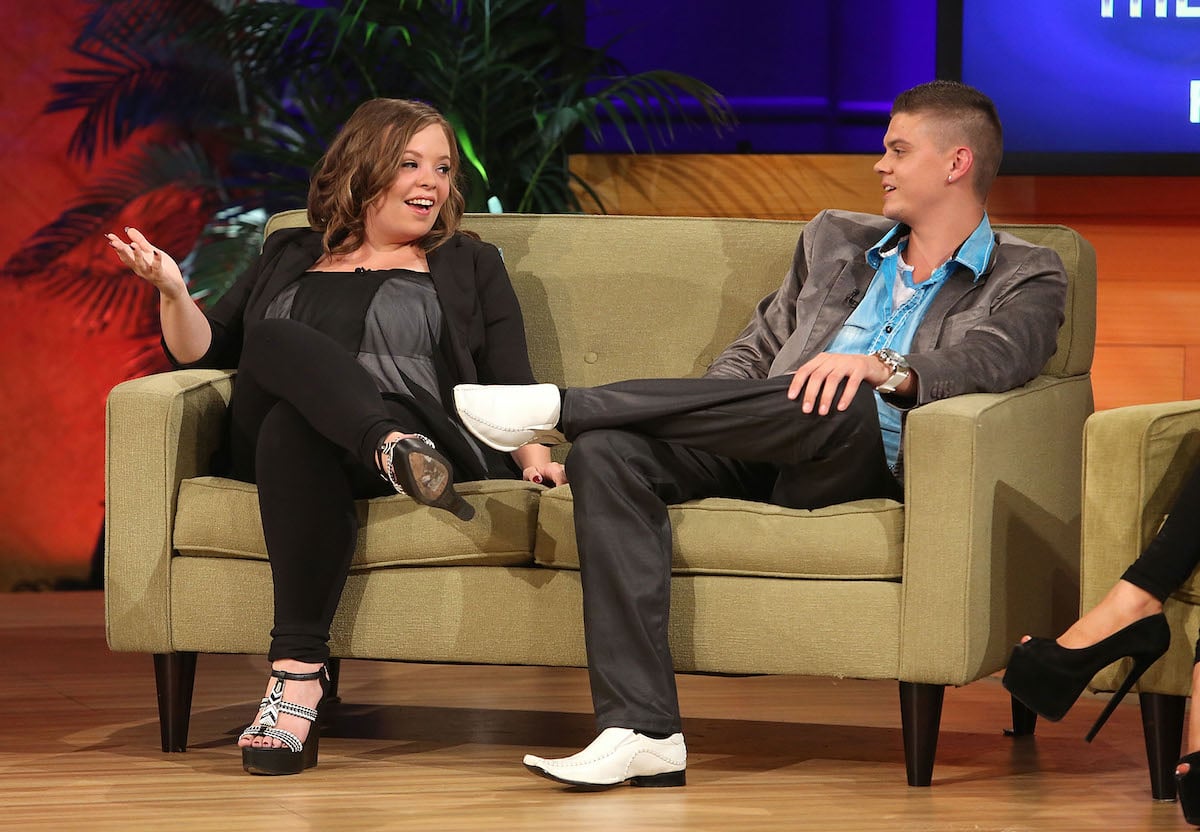 'Teen Mom': Inside Catelynn and Tyler Baltierra's Brand New Michigan Home
Take a peek inside the new home of 'Teen Mom: OG' stars Catelynn Baltierra and Tyler Baltierra.
Catelynn Baltierra and Tyler Baltierra are putting down some serious roots. The stars of Teen Mom: OG are preparing to move into their new Michigan home with their three daughters, Vaeda Luma, Novvalee Reign, and Rya Rose. And there's plenty of room for the family of five in the mansion. Let's take a peek inside the reality stars' new home.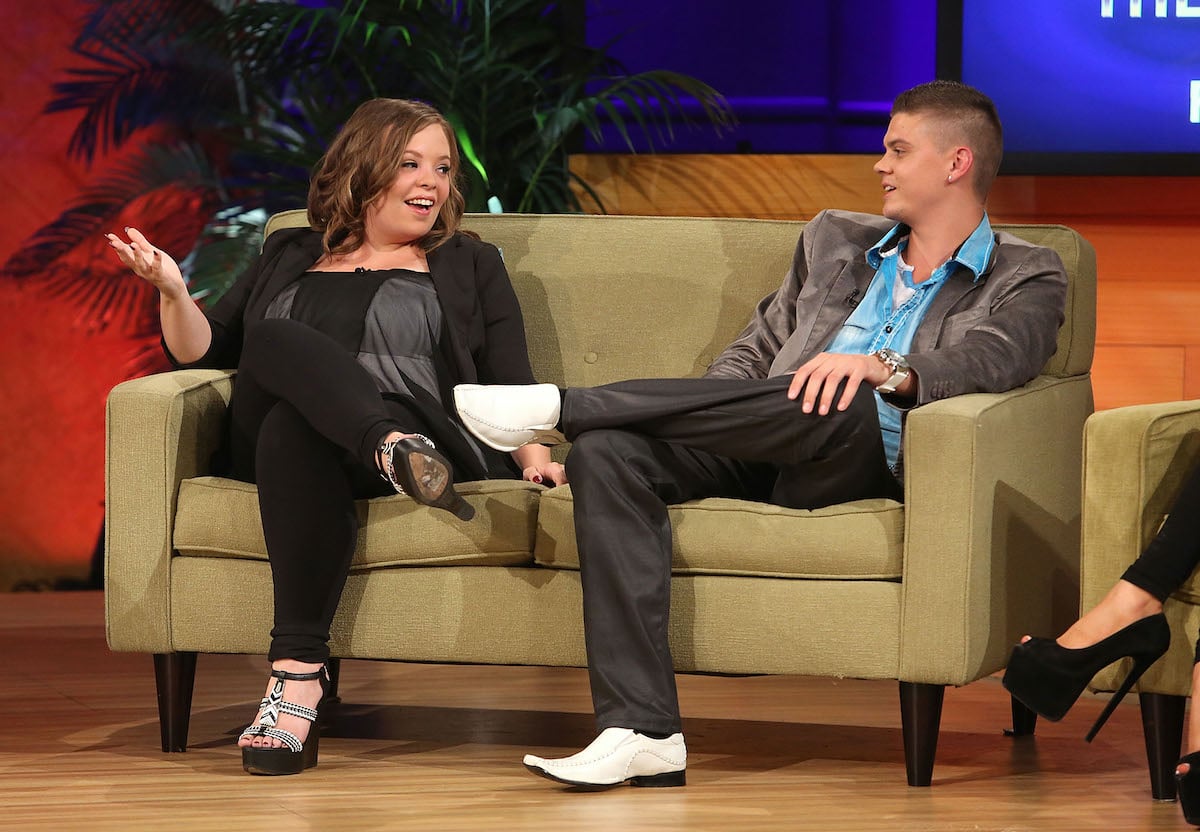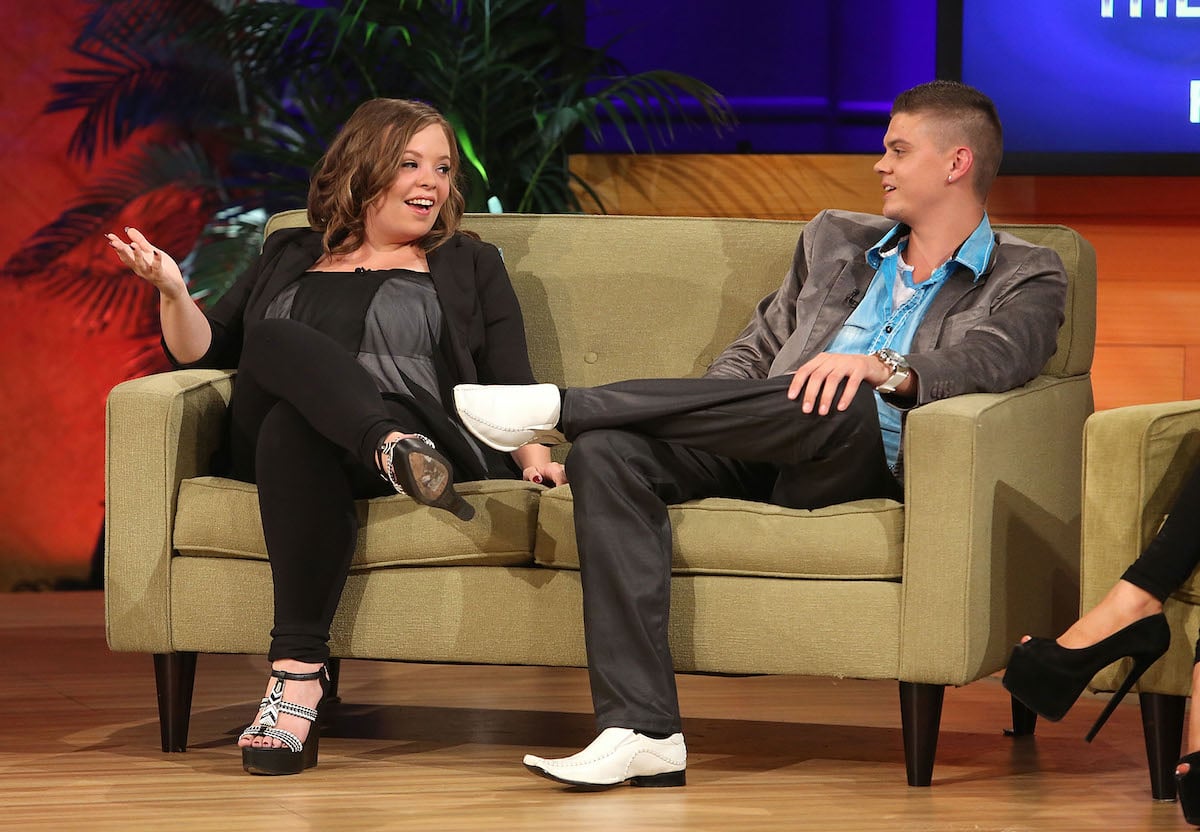 How much money did Catelynn and Tyler Baltierra drop for their new home?
Considering Catelynn and Tyler have been on a reality TV show for nearly half of their lives, the couple has been able to earn plenty of money. Thus, it makes sense that the husband and wife were able to purchase a home despite both of them only being 30. According to The Sun, the 16 and Pregnant alums dropped a cool $435,000 on their new home on January 9. While that certainly is a pretty penny, it is actually less than the $500,000 Catelynn reportedly makes per season of Teen Mom: OG.
How many bedrooms and bathrooms are in the 'Teen Mom' stars' new house, and how big is it?
Tyler and Catelynn certainly didn't grow up rich, but their new home is a bonafide mansion. Their new 4,296-square-foot house sits on a whopping six acres of farmland and thus provides them and their children with plenty of privacy. The expansive space is ideal for the Baltierra family, as the couple owns a number of farm animals. With four bedrooms and four bathrooms, the house has enough space for the couple and each of their daughters to have their own private space. In the primary suite, Tyler and Catelynn have a walk-in closet, as well as a shower and jacuzzi tub if they ever want to unwind.
Other features of Tyler and Catelynn's family home
But what are some other standout features of the reality TV stars' new home? The custom-built mansion also features a formal dining room and a large office. The living room is made even cozier by the inclusion of a fireplace to keep the family warm during cold, Midwestern, winters. Considering the couple has young kids, it's no wonder that they opted for a home with a massive laundry room, complete with plenty of counter space. Speaking of space, there's plenty on the inside since the home boasts high ceilings that are adorned with crystal chandeliers. And since hardwood floors are a feature in the home, it doesn't seem to lack durability.
The mansion has more than one kitchen
Many homeowners will agree that the kitchen is the heart of the home. And considering Catelynn and Tyler have not one, but two, kitchens in their new house, we'd wager they might agree. The main kitchen is large, with plenty of room to cook and entertain. Granite countertops and an island complete with bar seating make the space feel modern and open. Meanwhile, a breakfast nook offers even more options for enjoying meals in the space. And with a nice-sized pantry, there's plenty of storage space.
But just in case Tyler and Catelynn run out of space in their main kitchen, there's another one in the basement. Kitchen #2 could be a great place to store snacks since the basement also features a large family room. The basement is a feature that the Teen Mom stars were particularly excited about. "Yes, we are moving," Catelynn shared in a TikTok live. "I need some more usable space. The new house has a fully finished basement, which will be great as the kids get older." Clearly, the couple sees themselves in their new home long-term.