'Teen Mom': Jenelle Evans Caught Making Fun of Daughter for Being Scared to Live With Her and David Eason
Former 'Teen Mom 2' star Jenelle Evans has been clearing things up about losing custody of her children in a series of YouTube videos. Now, she is attacking her stepdaughter Maryssa for being scared to live with her.
 Jenelle Evans has gone through a lot of drama when it comes to parenting her kids. Last year, the former Teen Mom 2 star got all three of her children taken away by Child Protective Services after her husband David Eason shot a dog in front of them. Now, Evans is bashing David's daughter Maryssa Eason for testifying against her and David in court.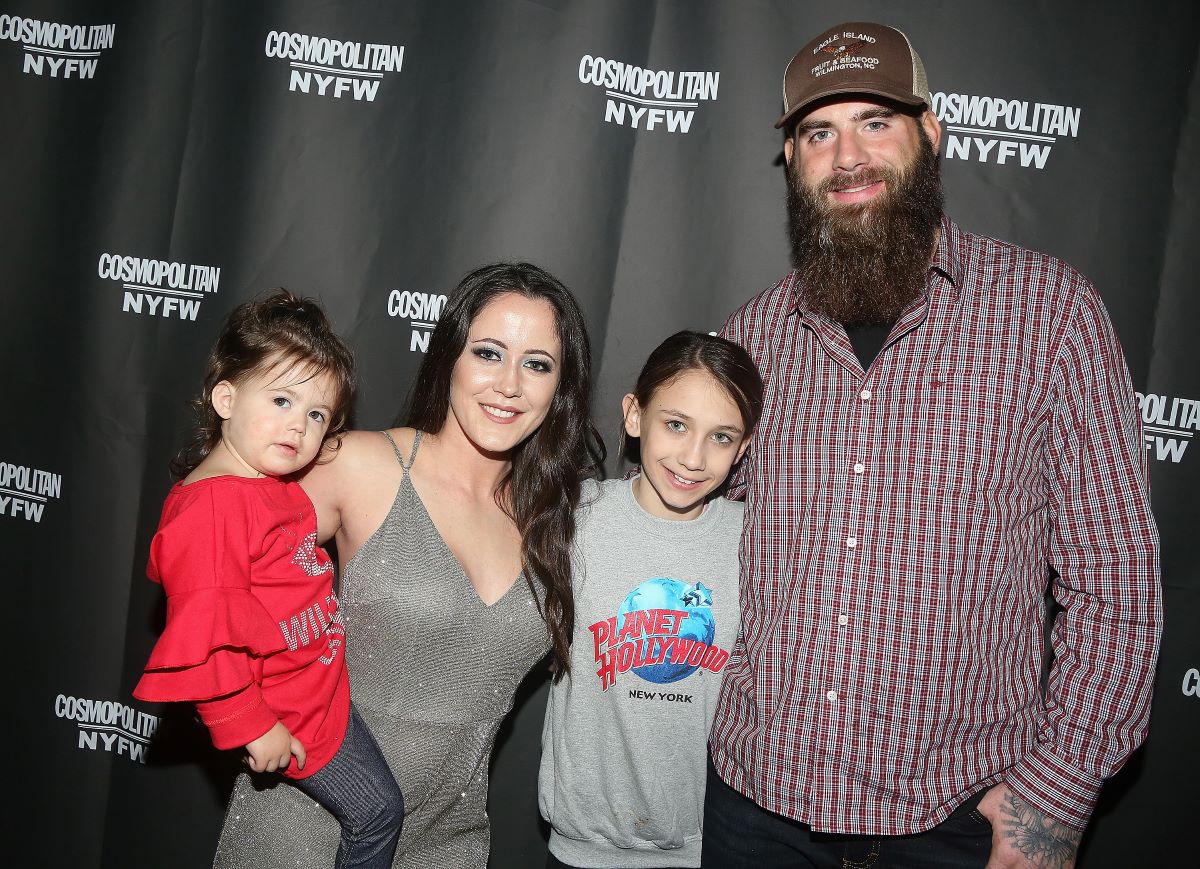 Why did Jenelle Evans lose custody of her kids?
Last year, David shot Evans' dog after it allegedly had been attacking their daughter, Ensley. The two opened up about the situation in an installment of Evans' I Have Something to Say series on YouTube.
"She was a loving dog to me, but she was not loving toward our kids at all," David said. "I loved the dog, the kids loved it. But she didn't love the kids. Anytime we were taking a video of the kids riding their bikes, playing outside, we'd have to delete the video, not even be able to post it because she didn't play nice. She would bite their feet, she would bite the wheels on her bicycle. She wasn't always vicious, but she had a lot of vicious tendencies. She really was kinda mean. We put up with it for a long time."
After the dog was shot, all of the children were temporarily removed from the custody of Evans and David.
In the court filings of the case that CPS had against Evans, each child had two boxes checked. One that read "the juvenile has suffered physical injury or sexual abuse" and the other claimed that the child was exposed to a risk or physical injury or sexual abuse "because the parent, guardian, custodian, or caretaker has created conditions likely to cause injury or abuse or has failed to provide, or is unable to provide, adequate supervision or protection."
In the second installment of the YouTube series, Evans claimed that those allegations were lies.
"The allegations of abuse was lies and it was about physical abuse against my son, nothing to do with my daughter," Evans said. "Even though there were allegations against us, against Kaiser, the same allegations were on every kid's paperwork, so all the paperwork had the same allegations for every single child and that is why Ensley's matched Kaiser's matched Maryssa – they all matched each other."
Jenelle makes fun of Maryssa
In the fifth installment of the YouTube series, Evans opened up about how one of their court dates went.
Evans claimed that though Maryssa, who is David's daughter from a previous relationship, testified against them again, things went more smoothly than the last time.
"Her story went from last time 'David pushed down a door with his two bare hands,'" Evans said, mocking Maryssa. "Now it's 'David ripped a screen door off the front door' – we never had a screen door. A few minutes later she goes 'we don't have screen doors on anything.'"
She went on to poke more holes in the child's story.
"Then she [Maryssa] said she acts happy even when it's a candid video that I've presented to the court."
"And she claims that she's been scared and not wanted to live with us for the past two years and not wanted to live with us in the first place," Evans continued.
Evans continued saying that Maryssa was making up bad things to say about her and David in an attempt to go back to her old school.
Fans were quick to comment on the video and call Evans out for making fun of her stepdaughter so publicly. Evans has yet to respond.