'Teen Mom': Jenelle Evans Faces Backlash After Her Snarky Comments About Face Masks
There are a few reality stars who always seem to be at the center of some sort of controversy. The Teen Mom franchise was home to more than a few of these stars. Jenelle Evans was always surrounded by drama during her time on Teen Mom 2. But even now that she is no longer on tv, she has still found a way to make fans angry. Her constant on and off relationship with her husband David Eason has caused several fans to call her out on social media. But this time, it isn't her marriage that's upsetting people, it's her views on face masks.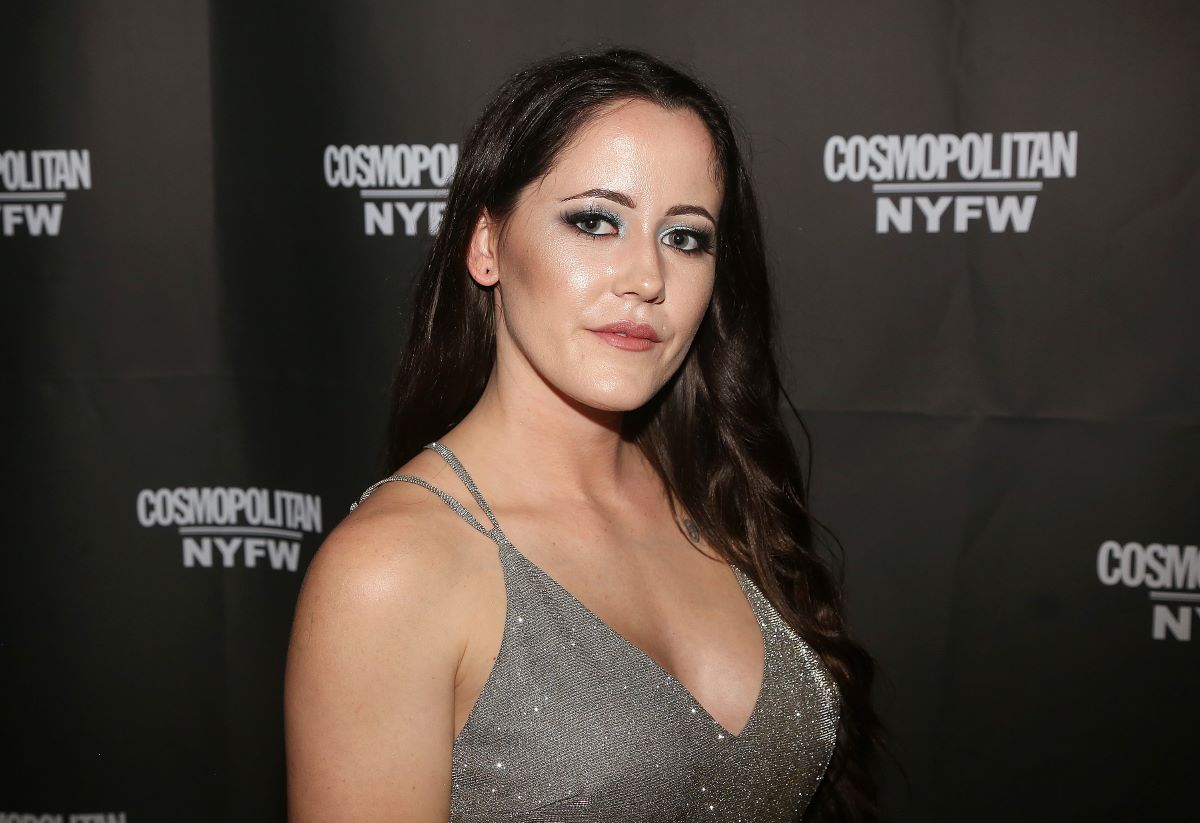 Face masks in America
As the coronavirus (COVID-19) pandemic continues to rage, people around the world have very few defenses to the virus. As there is no vaccine for the illness, the most that people can do is wear a face mask and stay over 6 feet away from those that they do not live with. Wearing a mask helps prevent others from getting sick. In the United States, wearing a mask has become a touchy subject. Some people believe it is a life-saving measure, while others see it as an unnecessary nuisance.
What did Jenelle Evans say about masks?
On July 5, Evans took to Twitter to share a snarky remark about mask wearers.
"Please speak up if you're wearing masks, it's hard to hear some of you. #JustSayin," she tweeted.
People were quick to comment on Evans' tweet.
"You really making fun of people taking covid seriously?" one person responded. "And wanting to get out of covid season and progress so schools and such can open? I WISH YOU'D SAY IT TO THESE PEOPLES FACES WHO HAVE LOST LOVED ONE DUE TO COVID."
Some people warned Evans to wear a mask.
"I have Covid, and trust me when I say if you knew what it is like you would do everything in your power to protect yourself," one person wrote. "It is brutal!"
"I lost my aunt to COVID so if you could be a little more considerate, it would make it a lot easier for the literal hundreds of thousands of people who have lost love ones to this," another user said. "Thank you."
Jenelle Evans' other controversies
This isn't the first time people have been upset with Evans. Her husband got fired from Teen Mom 2 after making homophobic comments. Later, Evans got fired after Eason shot the family's dog in front of her children.
During this time, fans called for Evans to leave Eason. When she finally did, people were elated.
"I know I need to make changes. I'm starting that now," she wrote in a now-deleted post on Instagram. "The kids and I have moved away from David. Nobody gets into a marriage expecting it to end but I know that's what is best for me, and for my kids. Today I've filed papers to start that process."
She and Eason soon rekindled their romance and moved in together once again. Since then, Eason has been arrested on assault charges after an altercation involving one of Evans' friends. According to their social media accounts, the two are still together despite fans constantly warning Evans to leave.