'Teen Mom': Jenelle Evans Faces Backlash for Making Money Promoting Masks After Refusing to Wear Them
Jenelle Evans is no stranger to being controversial. The former Teen Mom 2 star has come into trouble for comments made in her past, her relationship with her husband David Eason, and her parenting tactics. Now, fans are calling her out for promoting a mask company for money after making fun of people for wearing them in the past.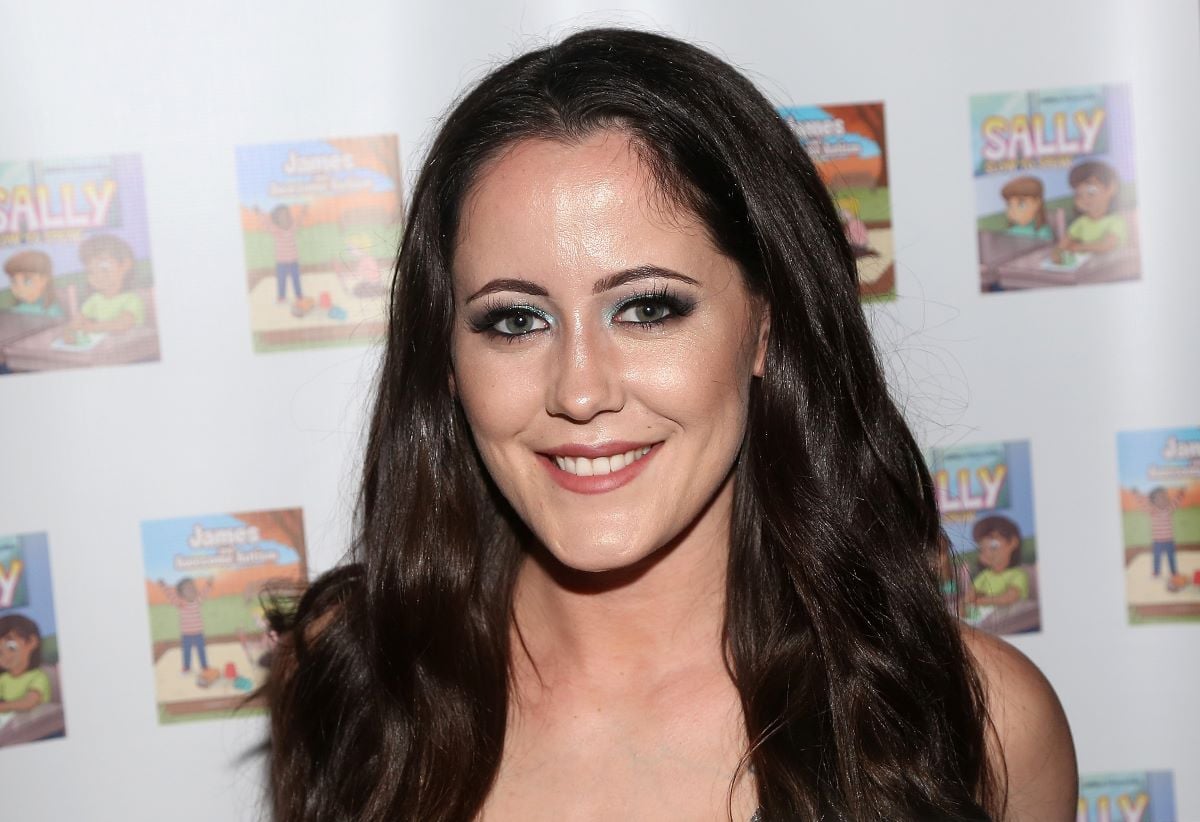 Jenelle Evans makes fun of people wearing masks
Jenelle Evans has made fun of people for wearing masks in the past despite the proven statistics that show that masks are beneficial in stopping the spread of coronavirus (COVID-19).
On July 5, Evans tweeted criticizing people wearing masks.
"Please speak up if you're wearing masks, it's hard to hear some of you. #JustSayin," she tweeted.
Followers were quick to comment on Evans' post, sharing their own experiences with COVID. Some commented about losing loved ones to the virus and asked Evans to be more considerate of others.
Jenelle has promoted masks
Evans recently promoted masks from brand Linked Wear on her Instagram. Someone quickly posted a screenshot of the post to Reddit where fans were less than happy.
"The actual audacity of this b*tch, f*cking blows me away every day," one user commented, according to The Sun. "She's an anti masker until she gets paid to promote them? THE AUDACITY."
"She sucks," another person said. "Someone needs to tell her to wear it at Walmart and put one on the kids, too."
Jenelle Evans doesn't think her daughter needs a mask
Evans also came under fire after she posted a video of her young daughter not wearing a mask. Evans recently took to Instagram to clear things up.
"I hear Twitter is tripping about this video?" she said on Instagram."It's not deleted and she's under 5 so no she's not going to wear a mask." She also shared a number of stories from newspaper Charlotte Observer which stated that the North Carolina law did not require children to wear masks.
"If you're a parent and don't understand why this is in place, you should research," she wrote.
She also took to Twitter to bash The Sun.
"If you have to know, I always have a fresh box of face masks in my car ready to go," she wrote. "Ya'll make some drama out of nothing. Once again The Sun is not a reliable source and should never be taken seriously."
She also shot down rumors that she doesn't wear a mask.
"Let's report the TRUTH," she tweeted. "I NEVER said I don't wear masks. I actually do… in every store I enter. My daughter will not wear one because she is under 5 years old and in NC they don't have to. #FakeNews
Jenelle Evans defends herself
This isn't the first time that Evans has had to defend herself against the public opinon.
When her husband David Eason shot a dog in front of her kids, they both defended his actions.
"She was a loving dog to me, but she was not loving toward our kids at all," Eason said in one of Evans' YouTube videos titled, "I Have Something to Say. "I loved the dog, the kids loved it. But she didn't love the kids. Anytime we were taking a video of the kids riding their bikes, playing outside, we'd have to delete the video, not even be able to post it because she didn't play nice."
She has also had to defend her reasoning for going back to Eason after he killed the dog and got her children taken away from her.