'Teen Mom': Jenelle Evans Reveals if Her Fights With Her Mom on the Show Were Staged
Jenelle Evans became famous on Teen Mom 2 for her wild ways and constant fights with her mom, Barbara Evans. Since she's been off the show, fans have been questioning the validity of the franchise and whether the scenes are staged or not. Jenelle has recently spoken up and revealed the truth behind all of those fights she had with her mom.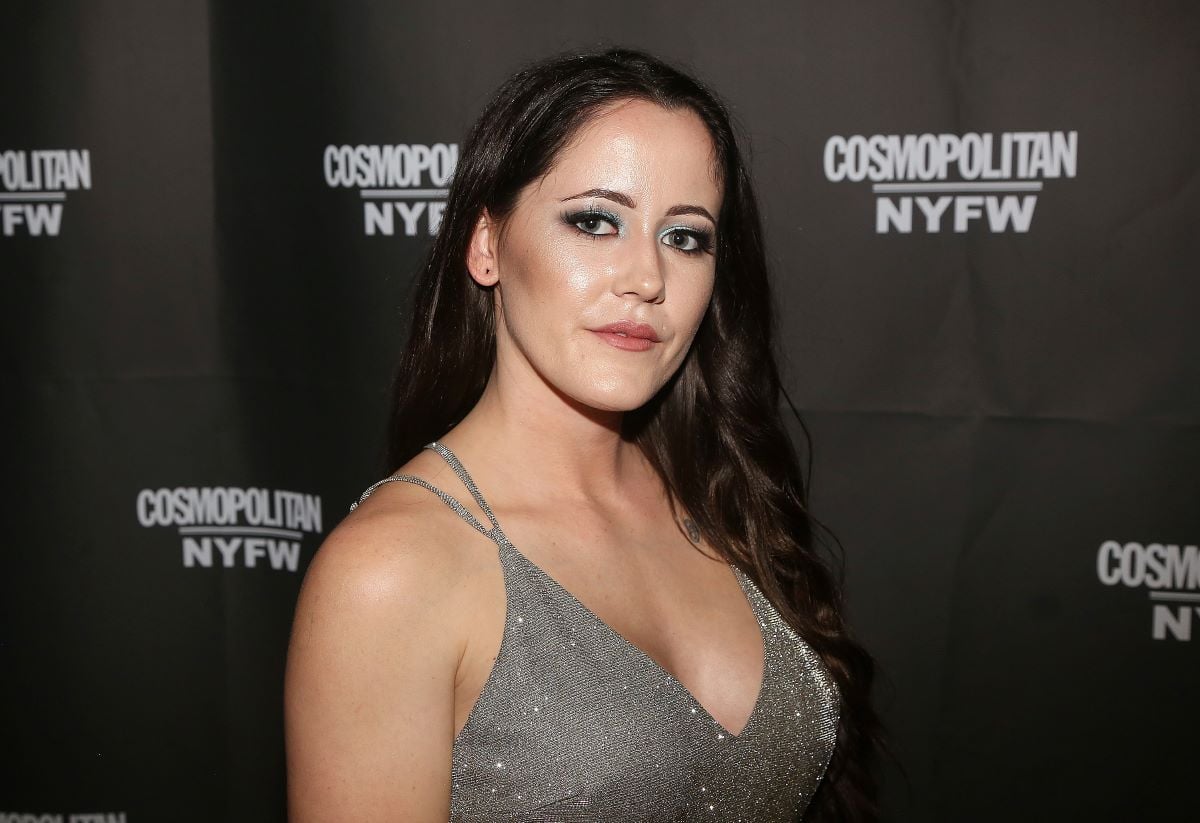 Were Jenelle Evans' fights staged on 'Teen Mom'?
Recently a TikTok user asked Jenelle how real the show was.
"Were any of the fights with your mom scripted? Or was any of the fights scripted on the show?" the person asked.
"Unfortunately, no," Jenelle answered. "Sometimes just me and my mom we just don't get along. [We] butt heads.
"I would say me and my mom used to get along," she continued. "She used to call me the 'Golden Child,' until I turned about like 16. And then we stopped getting along. I did run away a lot before I had Jace and before I was pregnant and didn't want to listen to rules much. And I didn't understand why my friends like didn't have any rules to live by and my mom was like super strict."
When another fan asked if Jenelle understood where her mom was coming from now that she has kids of her own, she said no.
"If you understood the way [what] I grew up with you would be shocked," she continued. "Nope because she is the reason I acted the way I did. There's a lot about my mom that you guys will never know about."
In another comment, Evans did reveal that though the show wasn't scripted when she was on it, it may be scripted now.
Jenelle says she's changed
Recently, early seasons of Teen Mom were added to Netflix, which meant a lot of new viewers were watching Jenelle's story.
"This is a little PDA announcement," Evans shared in her Instagram stories. "You are probably watching 'Teen Mom' on Netflix right now as we speak and if you are, good. That was the old me. That was the young me, the stupid me, the me that took risks.
"Now let's not sit here 10 years later and come to my page and hate on me for my mistakes that I learned from," she continued. "Let's not get caught up on the $200 you let me use to bail me out of jail. Let's not get caught up on the dumba*s men that I dated. "
Throughout the show, Jenelle's oldest son Jace would go back and forth from living with her to living with Barbara. Jenelle made it clear that is no longer the case.
"I have custody of Jace," she said. "He lives with me now full-time. My kids are happy, they're healthy. That's all that f*cking matters. But I totally get it, I would hate me too if I was watching me. But if you catch up with me now, I'm doing a lot better, you guys. Peace, love, happiness, b*tches."