'Teen Mom': Jenelle Evans Slammed for Promoting a Potentially Dangerous Product
Jenelle Evans has not been on the good side of most Teen Mom 2 fans for years. Many of them have a problem with pretty much everything Evans does from the way that she parents to the men that she chooses to align herself with. Now, fans are coming for Evans for her most recent promotion.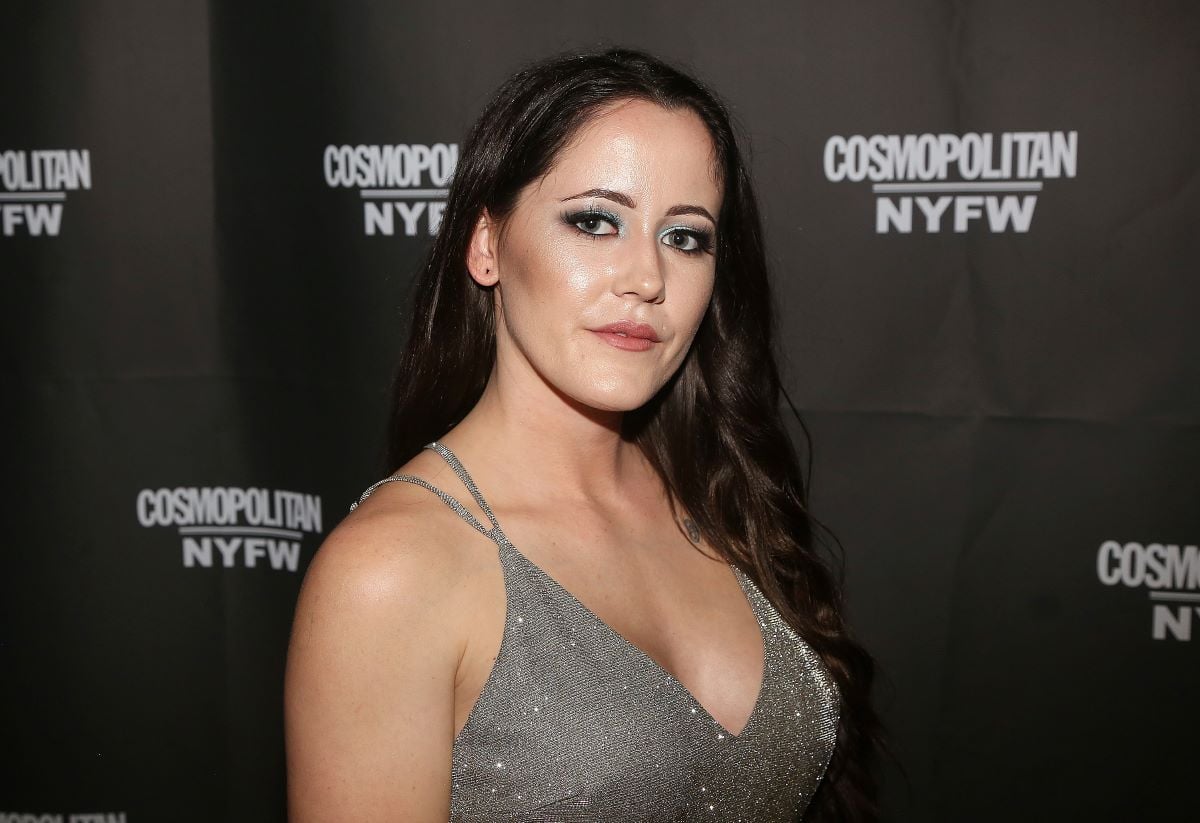 Jenelle Evans promotes ear wax candles
Reality stars promoting products on their social media profiles is nothing new. Many use their social media presence as a way to keep the checks coming in long after they are done with television.
Recently, Evans took to her Instagram Stories to promote an earwax removal company.
"So I found a revolutionary product of ear candles," Evans said. "It cleans your ears very deeply and gets all the wax out."
In the next frame, Evans lied on her side and put the burning candle product in her ear.
"I hear it," she said with the candle in her ear. "It sounds like waves."
After the candle was done doing its job, Evans removed it from her ear and began unraveling it.
"Okay, let's see what's in here," she said as she unwrapped the candle. The more Evans unwrapped the product, the more wax was visible.
Fan reactions
A fan was quick to repost Evans' video on Reddit so people could comment their opinions.
"She's a little late to the game," one person commented. "These don't work, and are terrible for your ears. This girl just can't stay relevant."
"These are actually REALLY bad for you!" another person said. "The wax turns to powder and actually can go into the ear canal. I was interested in trying these awhile back. I found some scientific articles that did a scope of the ear before and after and found that 1) there was no difference as far as wax being removed and 2) in some cases the powder from the candle was found in the ear canal."
"Yep. These are so bad for your ears," another person wrote. "The wax that gets rolled out at the end is just from the candle burning. They're a total scam."
Some fans wondered why Evans was promoting something so dangerous.
"These have been proven time and time again as a sham," another person said. "Just burn one without putting it in your ear and you get the same waxy residue. They don't work and they can actually be harmful."
Are candles a safe way to remove ear wax?
As many Redditors commented on Evans' video, removing ear wax with a candle is not really recommended by doctors.
"Research shows that ear candling is ineffective at removing earwax and is also not an effective treatment for any other conditions," a statement from the Mayo Clinic reads. "In fact, the technique can actually push earwax deeper into the ear canal. Ear candling can also lead to deposits of candle wax in the ear canal, burns to the face, hair, scalp, ear canal, eardrum, and middle ear Puncture of the eardrum."