'Teen Mom': Kailyn Lowry Shares That Her Pregnancy Is 'High-Risk,' Causing Her to Rethink a Home Birth
On February 4, Teen Mom star Kailyn Lowry confirmed on Instagram that she's pregnant with her fourth child.
"We're confirming the news, baby #4 is coming soon! I'm almost 16 weeks pregnant & it's been a rough few months this time around. I've had nausea, morning sickness, and absolutely no energy. This week I'm starting to feel a bit better and I'm really hoping it stays this way!" she captioned a photo of her holding an ultrasound while surrounded by her three boys.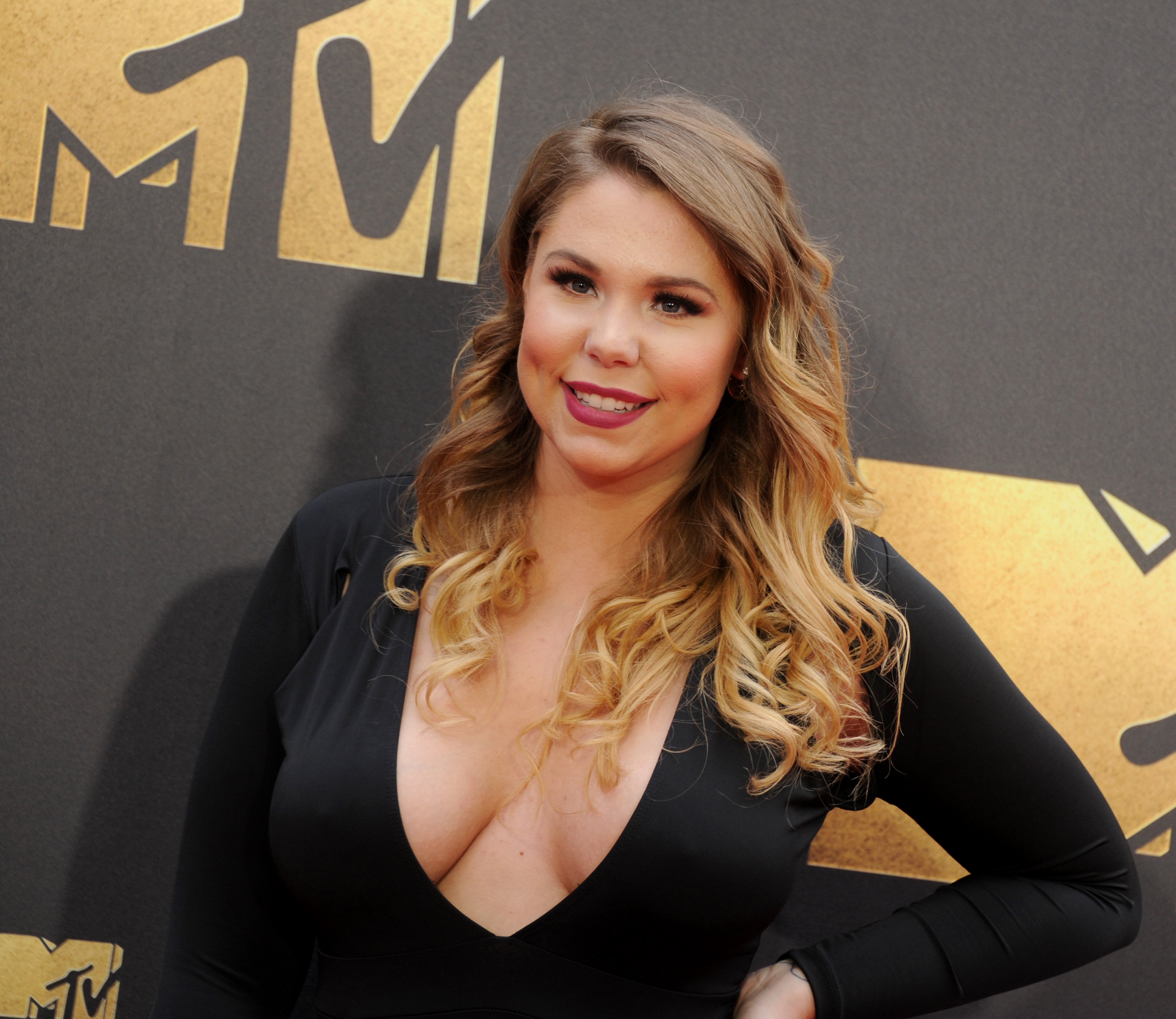 Lowry has always been open and honest about her pregnancies (her whole life, really), and this pregnancy hasn't been any different. The reality star has been keeping her fans updated on Instagram and her podcast, Coffee Convos, that she does with Lindsie Chrisley.
Kailyn Lowry talks about her 'high-risk' pregnancy
During a recent episode of Coffee Convos, Lowry revealed that her pregnancy is technically considered "high-risk." The reality star said she spoke with a new doctor who was worried about her losing too much blood when she gives birth.
"I know that I'm anemic and I've known that I'm anemic for years, but he was telling me how he wanted to make sure I was taking my iron and I said, 'Yeah,' and he told me that with every pregnancy you lose more blood, which is new to me. Why is this the first time that I'm hearing this with baby No. four at over 37 weeks?" she said.
RELATED: 'Teen Mom 2': Kailyn Lowry Says She Stopped Hanging out With Her Single Friends After She Married Javi Marroquin
Apparently, this new doctor isn't the first to try and dissuade Lowry from having a home birth.
"This is now the third doctor that's giving me a different reason for why I should be induced instead of home birth," she said. "And then on top of it said, 'Because you're anemic, because you lose more blood with every baby, we wouldn't want to see you get a blood transfusion.'"
Kailyn Lowry still wants to have a home birth if she can
But Lowry is still hoping it'll be safe for her to have a home birth. She plans on speaking with more doctors. The reality star said, though she's technically "high-risk," "everything seems to be fine."
"The only reason why I'm high-risk at this point is because of my weight, and everything seems to be fine," she said.
RELATED: 'Teen Mom 2': Kailyn Lowry Says Who She Is on TV 'Seems as Unreal to Me as Harry Potter'
"I am at the heaviest weight I've ever been — before I got pregnant and then obviously now while I'm pregnant," she explained. "So that's been a little hard, but also I haven't had any real complications. Like, I just haven't. My glucose is good. All my stuff is good."
Thankfully, Lowry still has time to figure out the best, safest birthing plan for her.
RELATED: 'Teen Mom': Kailyn Lowry Responds to a Fan Who Says They 'Wouldn't Be Surprised' If She Got Pregnant Again After Fourth Child