'Teen Mom': Kailyn Lowry Revealed the Insane Amount She Makes for Feet Pics on OnlyFans
Teen Mom star Kailyn Lowry is 27-years-old and a single mom of four children. She is also quite the entrepreneur. In addition to being an MTV reality star for a decade, Kailyn has created multiple income streams. She is a podcast host and the owner of Pothead hair care. Kailyn also creates premium content on OnlyFans. And, she recently revealed the insane rate she charges for pictures of her feet.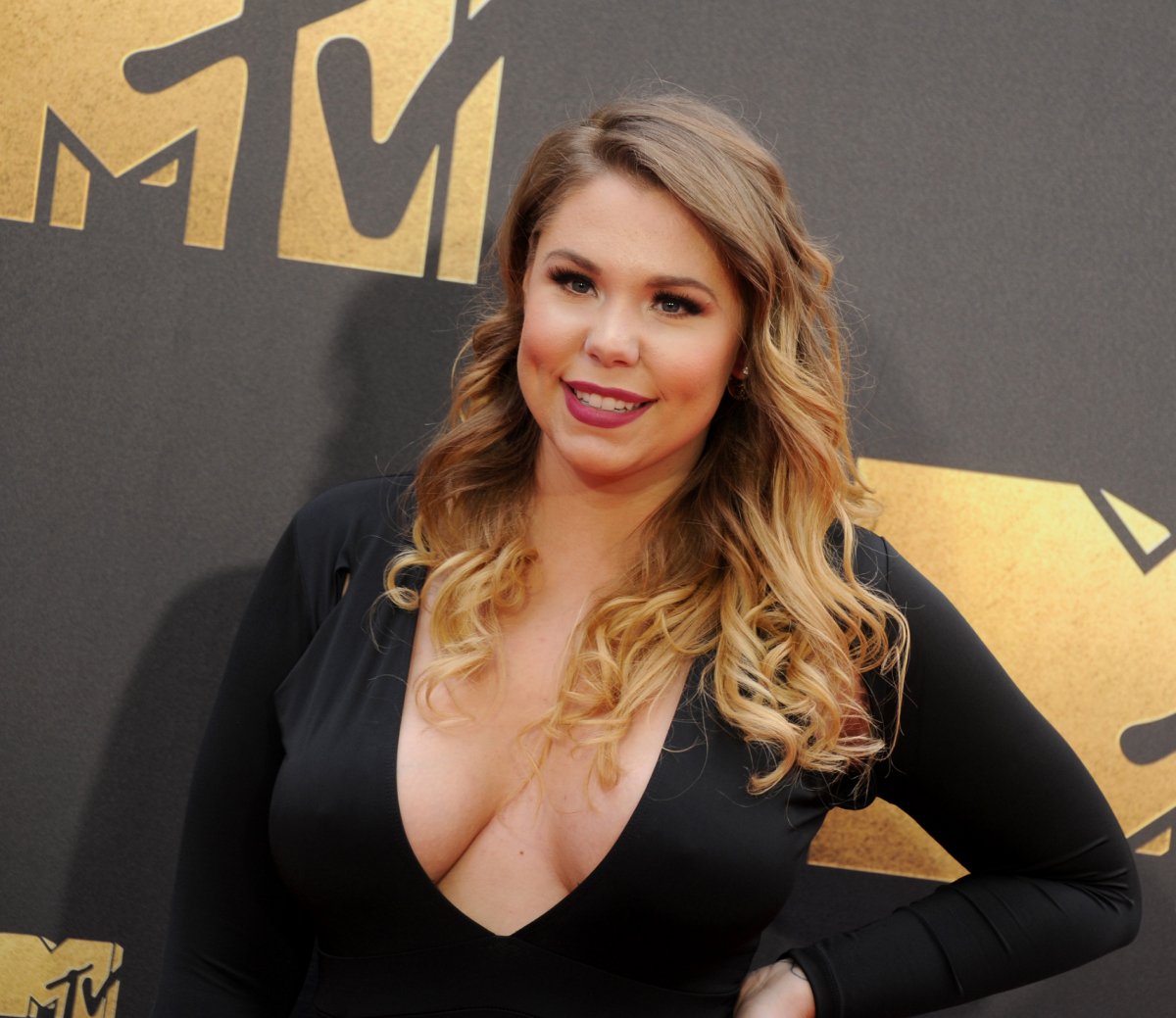 The 'Teen Mom' star is absolutely sure Chris Lopez is Creed's father
Kailyn appeared on The Domenick Nati Show ahead of the Teen Mom 2 season premiere, and she told fans to expect a lot of drama from her this season. She recently gave birth to her fourth son, Creed, and Kailyn says she is certain that her ex, Chris Lopez, is the baby's father.
"Chris is one hundred and ten percent the father," Kailyn said. "I have openly said if anyone wants to Venmo me the money to get the paternity test, I will gladly do that just to prove it to them."
Chris is also the father of Kailyn's third child, Lux. But, some fans questioned if Chris was Creed's dad because the newborn's skin color appears to be much lighter than Lux's. Kailyn says people need to brush up on their biology and research genetics.
Chris Lopez has never met Creed, but proudly shows him off on social media
Kailyn gave birth to Creed on July 30, and he weighed in at 8 lbs.,15 oz. She says that Chris has never met the baby, even though he recently shared a pic of the baby on social media.
Chris posted a pic on his Instagram Stories and wrote in the caption, "Look at my boy [though]!! Say what ya'll want. Damn, we made some handsome ass kids."
Both Chris and Kailyn have been posting cryptic messages since Creed's arrival. The Teen Mom star says that her ex can go on Instagram Live all he wants and make accusations about her. But, the truth is, he doesn't want to see Creed.
Kailyn says she and Chris do not speak. She claims he has never made any attempt to see the baby, and actions speak louder than words.
Kailyn Lowry charges fans $500 for pics of her feet
As the drama continues between Kailyn and Chris, she is doing just fine when it comes to taking care of her boys. The Teen Mom 2 admitted that she charges up to $500 on the adult subscription site OnlyFans for pictures of her feet.
Kailyn claims she signed up for the site as a "joke." But, when she is, she says that people "literally" request "feet pics."
"Like, I sent one with my feet in the pool," Kailyn explained with a laugh "This is a fetish, it's real!"
She admits that maintaining an OnlyFans account isn't really for her. Kailyn says that fans have asked for their money back because she is rarely on the site. The MTV star charges $20 per month for a basic subscription.
New episodes of Teen Mom 2 air Tuesday nights on MTV.