'Teen Mom': Kailyn Lowry Reveals Her Fourth Son's Name
Teen Mom star Kailyn Lowry has decided on a name for her new baby. She gave birth on July 30 at 2:47 p.m. and posted his name on Instagram on Aug. 10. This isn't the first time one of Lowry's children has gone nameless for a period of time after giving birth. Here's how Lowry went about choosing a name for her newest addition to the family.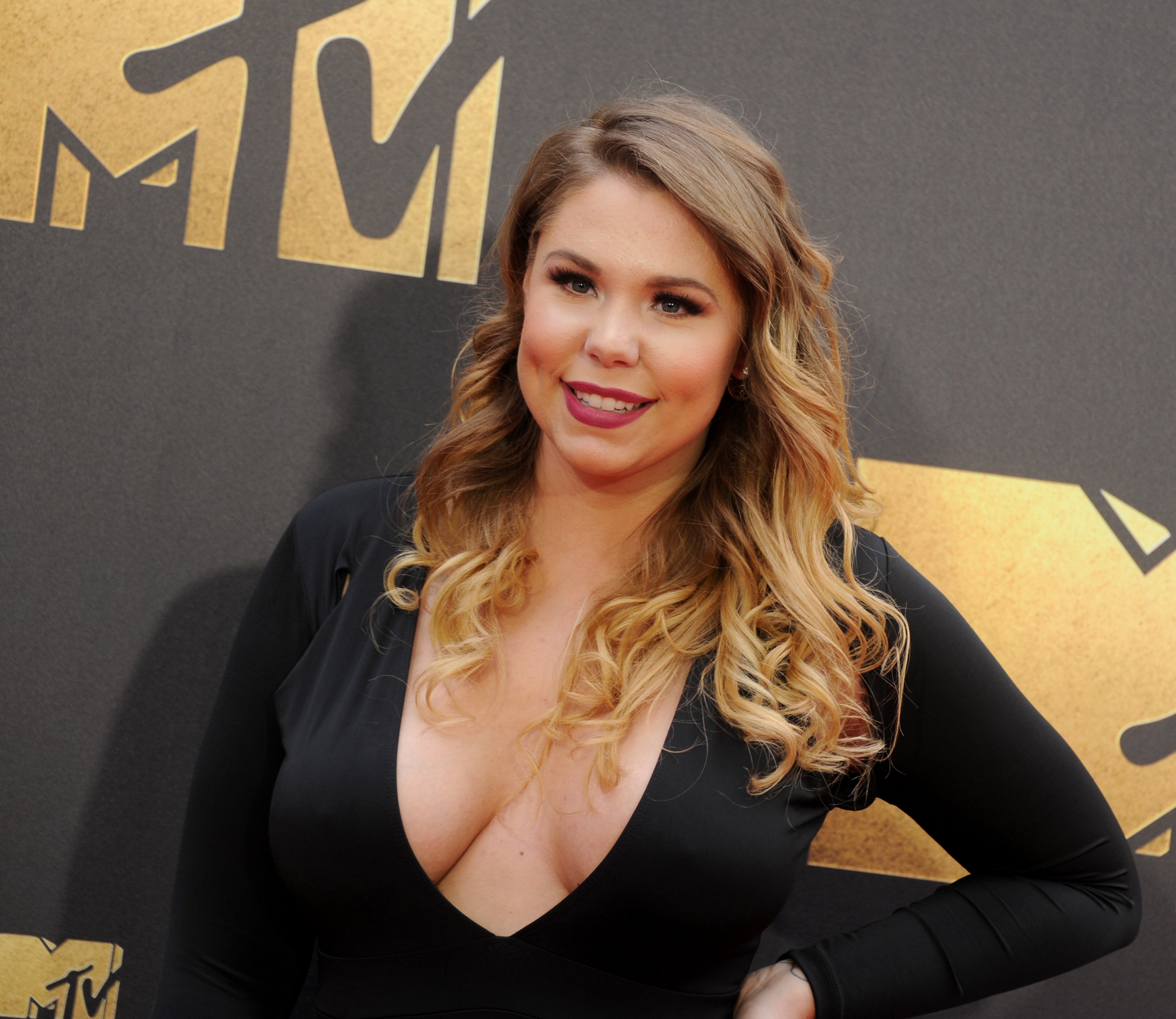 Kailyn Lowry's new baby's name
The reality star announced on Instagram that her fourth son's name is Creed, which she wrote means "guiding principle."
Lowry hasn't updated her fans on how Creed's birth went just yet. But on July 15 she did and Instagram Q&A where her following asked her about her birthing plan. The reality star always intended to do a home birth. One fan asked if she was going to do a "water birth or regular home birth."
"This I'm not decided on. I figured we will see how I feel while I'm in labor. I have [a] tub I can set up for the water but I'm not sure I envision it in the tub," she wrote at the time.
Another fan asked the reality star if she had a name picked out at that point.
"I have a handful of names I like now and when I look at him I believe I'll know which one," she responded.
This isn't the first time one of Lowry's children went nameless for a bit after she gave birth. The same thing happened with Lux.
"It's weird knowing the sex of this baby & trying to solidify a name so he doesn't go nameless like Lux did + my anxiety is through the roof. I'm scared of doing anything wrong," she wrote on Instagram on February 14.
Kailyn Lowry's quiet birth
During the Q&A, one fan asked Lowry if she plans on having friends and family present at the birth of her baby.
"No. I have had a birth where friends and family were present and I've had births where it was just the father and me. & for me, I prefer less people. I like silence during contractions & don't love seeing people immediately after I give birth," she wrote.
Lowy also said that the father of the baby, Chris Lopez, would not be invited to the birth.
"I'm not going to allow my followers to tell me what I should or shouldn't do based on what you see on IG live or even what I say on the show. My mental health and CONSISTENCY in my sons' lives are more important than he said/she said. As their mother, I know in my heart I'm doing what I believe to be best. I'm sorry if everyone else disagrees," she wrote.