'Teen Mom': Kailyn Lowry Says Chris Lopez Hasn't Seen Creed Since He Was Born
Teen Mom star Kailyn Lowry has always had a complicated relationship with Chris Lopez. He's the father of her son, Lux, and the father of her new baby, Creed. When Lowry had Lux, she felt like Lopez could have been more supportive. Now that she's given birth to their second child, she says there's been no improvement in his behavior. In fact, she says Lopez hasn't asked to see Creed since he was born.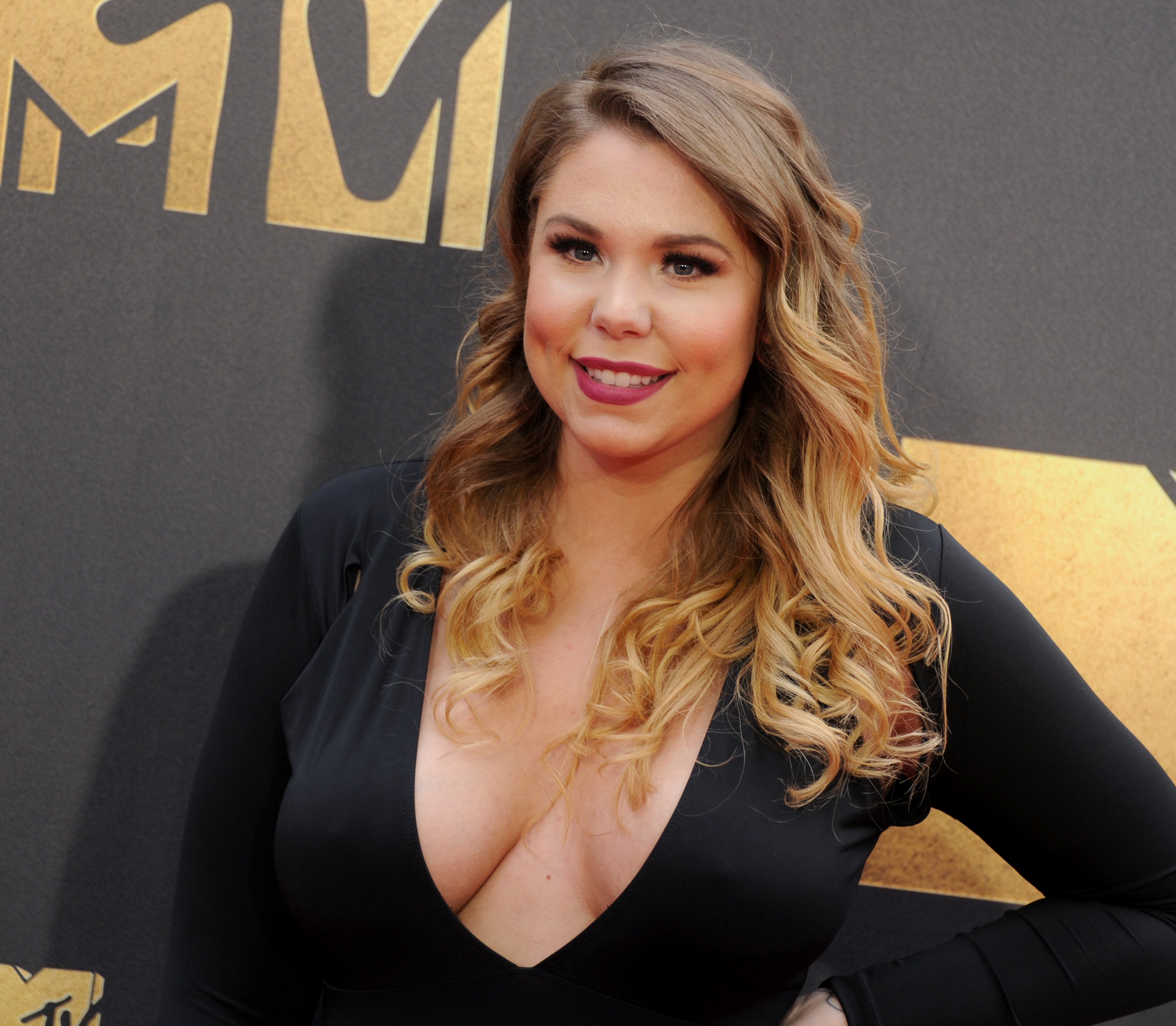 Kailyn Lowry wasn't going to invite Chris Lopez to Creed's birth but ended up changing her mind
The reality star did an Instagram Q&A with her followers on July 15, before she'd given birth, where she shared some of her birthing plans. Many fans were curious about Lopez's involvement.
"Will Chris be at the birth?" asked one fan.
"No," she responded, along with a quote from Lopez saying: "I stay out of the way. If I get the call [to come to the birth], I get the call. If I don't, I don't. It is what it is at this point. I can't stress it, bro."
"Why would I make the call to someone who has not been helpful, consistent, empathetic or compassionate for the entire 9 months? Says he doesn't care but thinks he should be included in the birth? Make it make sense," she continued.
When Lowry's followers urged her to "put [her] emotions aside and allow Chris to be there," she shot back:
"I'm not going to allow my followers to tell me what I should or shouldn't do based on what you see on IG live or even what I say on the show. My mental health and CONSISTENCY in my sons' lives are more important than he said/she said. As their mother, I know in my heart I'm doing what I believe to be best. I'm sorry if everyone else disagrees."
However, when the time came, Lowry decided to invite Lopez to the birth after all. She even gave Creed Lopez's last name.
"I know that there have been periods of time where I felt like he doesn't deserve to have his last name passed down… I get so angry and I say a lot of things – that are true. Don't get me wrong, they're true. But then I still turn around and try to make other people happy and try not to argue," she said on her podcast, Coffee Convos, on Aug. 13.
Lowry is hoping the olive branch will prompt Lopez to "step up."
Kailyn Lowry says Chris Lopez hasn't seen Creed since right after she gave birth
On Aug. 31, Lowry did an interview with The Domenick Nati Show where she was asked her "current status with Chris."
"We don't communicate at all. I don't remember the last time I heard from him," she told Nati. "He hasn't seen Creed since he was born and maybe a couple days after. So it's been rough but I didn't expect anything else."
"I don't know what he wants," she continued. "Because in my mind I think if you wanted to see him, you would ask. If you wanted to be there, you would. I just think people do what they want and actions speak louder than words."
Lowry says Lopez's actions and words don't match up. On Instagram he says Lowry is keeping Creed from him, but she says that's not the case.
"He can go on Instagram Live all he wants and say that I keep his kid from him or that he wants to be there," she said. "But at the end of the day, if that's what he wanted to do, he would make it happen. And he's the only person who can do or change that."