'Teen Mom OG': Did Bristol Palin Get Along with the Other Cast Members Before Quitting?
Bristol Palin announced that she is quitting 'Teen Mom OG.' Find out what her relationship was like with the other cast members on the show.
Bristol Palin announced that she won't be returning to Teen Mom OG. She revealed her reason why and it hinted at some drama that was being focused on with a former cast member.
It might make fans wonder, did she get along with the other cast members before qutting? Here is everything you need to know.
Bristol Palin mentioned Farrah Abraham drama in her announcement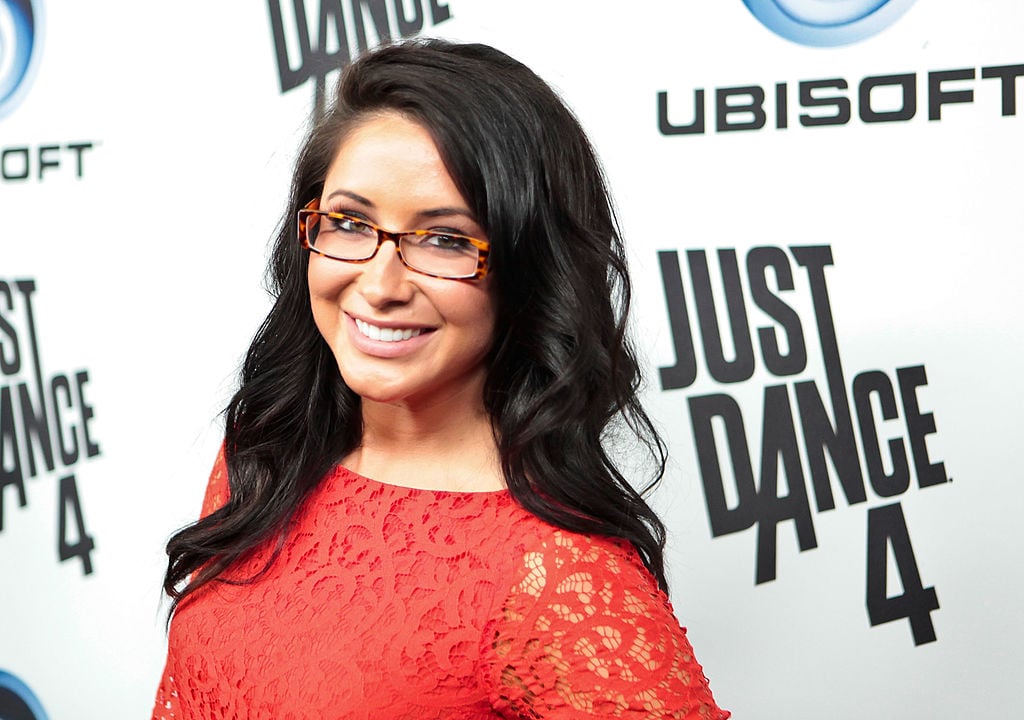 The reality star revealed that she won't be coming back for another season of the show. She posted a picture with her kids on Instagram and wrote her reason in the caption.
She wrote, "@mtvdoesn't want to talk about faith, show work ethic, or juggling three kids alone, they don't want to show the humble process of starting over after a divorce, building a career, or any real life issues. All they want with my little segment each week is some fake fill-in Farrah Abraham/Jerry Springer BS, and it's simply not true."
There were some headlines that Palin was in a feud with former cast member, Abraham. Abraham has since responded to being mentioned in the post.
"I don't think Bristol is prepared to be on national television or on Teen Mom or understand production or TV anymore, and that's why she brings my name into it, to blame someone who has nothing to do with it," she said according to TMZ.
Is Palin's exit due to real or fake drama with anyone else? This is what relationships were like between her and her other cast members.
The Teen Mom OG cast admitted not feeling good enough because of the new cast members
In the promo for the new season, the returning cast members Maci Bookout, Catelynn Lowell, and Amber Portwood talked about getting new people joining the show and their feelings about that.
"It's like, everything's working against the five of us being able to just start fresh," Bookout said. Portwood also said, "It makes me feel like, 'OK, are we doing something wrong that's not good enough anymore?' That's just my personal, weird anxiety I get."
Palin wasn't the only one they were concerned about. Cheyenne Floyd joined the cast too and she gave a statement about Palin leaving.
Cheyenne Floyd said she isn't shocked that Palin is quitting
Palin wasn't the only newcomer this season on Teen Mom OG. Floyd revealed why she isn't surprised by Palin's decision.
"I am not shocked that she's not going to continue. I wish her and her family the best and all the luck on her next endeavors," Floyd told Us Weekly. "I have no clue if there will be a replacement, and if so, welcome aboard. Bristol is very nice and I will miss her being a part of our show."
Floyd isn't the only one who is showing Palin support for her decision. It looks like the original cast members got along with her in the end.
Palin did get along with the cast in the end
There might have been hesitation there, but it seems like most of the cast accepted Palin in the end. Another has responded to Bristol's Instagram post about leaving.
"Will definitely miss working with u pretty girl," Bookout commented on the post according to Us Weekly. "Definitely still have to get the boys together! Xoxo."
Other cast members have yet to respond, but there wasn't much drama between Palin and anyone else during the season. It's unknown who will replace her.
Read more: 'Teen Mom OG': How Much Each Cast Member Has Made and Who's Worth the Most
Follow The Cheat Sheet on Facebook!