'Teen Mom OG': Here's What the 'OG' Stands For — It's Not What You Think
The thing about acronyms is they imply a kind of exclusivity – like if you have to ask, then you can't possible be a true fan. That's why plenty of Teen Mom fans who have stuck through the young mothers since day one might feel a little embarrassed to admit they have no clue what 'OG' stands for in the newest iteration of the standout MTV series.
Have no fear, Teen Mom OG devotees! The network clued everyone in to what OG means and why it makes total sense to use it.
It all goes back to 'Teen Mom' beginnings
Farrah Abraham, Maci Bookout, Catelynn Lowell, and Amber Portwood first became reality show famous back in 2009 when Teen Mom premiered. It was the first 16 & Pregnant spinoff show that depicted real life for underage mothers, their boyfriends, and the emotional strain of having a baby so young.
It was a hit. The show dominated ratings for four seasons and eventually led to yet another spinoff, Teen Mom 2. But that show ended amidst real-life cast problems including spousal abuse and addiction. Amber Portwood wound up going to jail and filming halted in 2012.
But most popular shows like Teen Mom enjoy some kind of reprise in the future. MTV brought back Teen Mom but renamed it Teen Mom OG – which stands for "Original Girls."
Why isn't Farrah Abraham on the show anymore?
All of the Teen Mom stars stood out in their own way, but it was Farrah Abraham who quickly became one of the most popular faces thanks to her larger-than-life personality and highly intriguing lifestyle. She wasn't originally supposed to be part of the Teen Mom OG cast, but when other cast members threatened to boycott the program, MTV reluctantly agreed to have her join. That turned out disastrously.
As most fans remember, Abraham left the show on terrible terms after getting into a fight with the executive producer. It was all over Abraham's continued involvement in the adult film industry, which Teen Mom producers said wasn't acceptable while she was on their show.
They replaced Farrah with former Alaska governor Sarah Palin's daughter Bristol Palin even though she's never been on the show and definitely doesn't qualify as an Original Girl. It was a desperate attempt for MTV to keep ratings high with another big star after losing Farrah Abraham.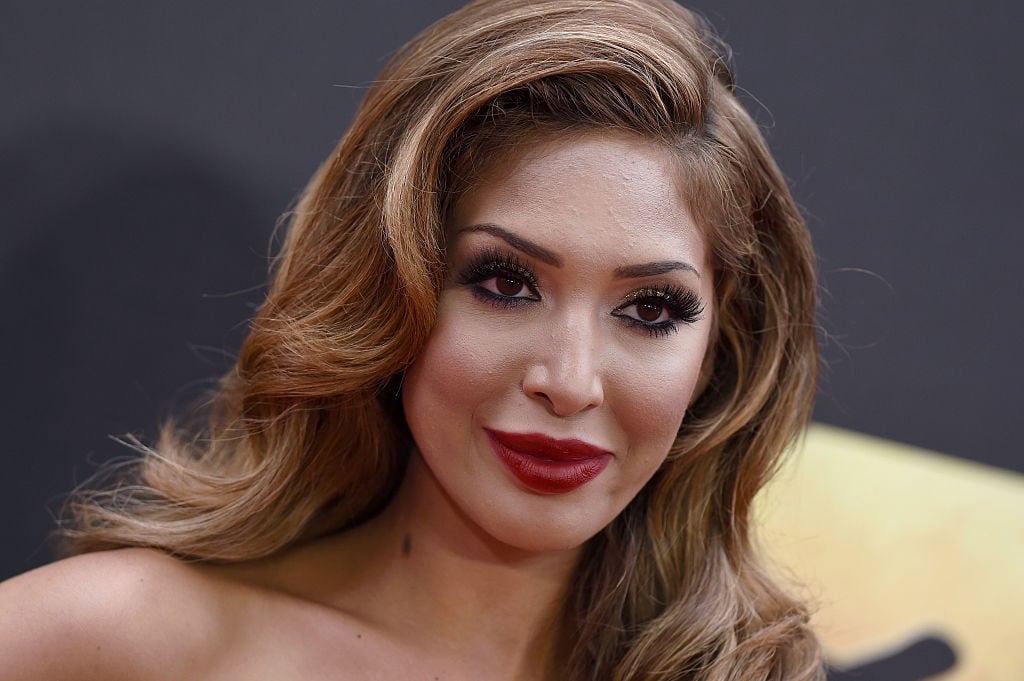 Would Farrah Abraham ever rejoin 'Teen Mom OG'?
Now there are rumors that Farrah might come back to the series since Bristol Palin is on her way out. Palin apparently said on Instagram, "teen mom OG wasn't a fit for me, it took away my peace.. and honestly – my peace has a price tag that no one but God can afford."
One source claimed that Farrah Abraham would consider rejoining the cast because she needs money and the show needs her to survive. But she'd want to get paid for it. Would they invite her back? We'll find out soon enough!