'Teen Mom': Proof That Jenelle Evans and David Eason are Back Together Amid Assault Charges and Child Abuse Claims
Jenelle Evans is on a constant rollercoaster of breakups and makeups with her husband David Eason. It's hard to know when the former Teen Mom 2 couple is on good terms and when they are on the outs. After his recent arrest, no one knew whether Eason and Evans were taking time apart or not. But now, a video has shown proof that the two have mended their relationship.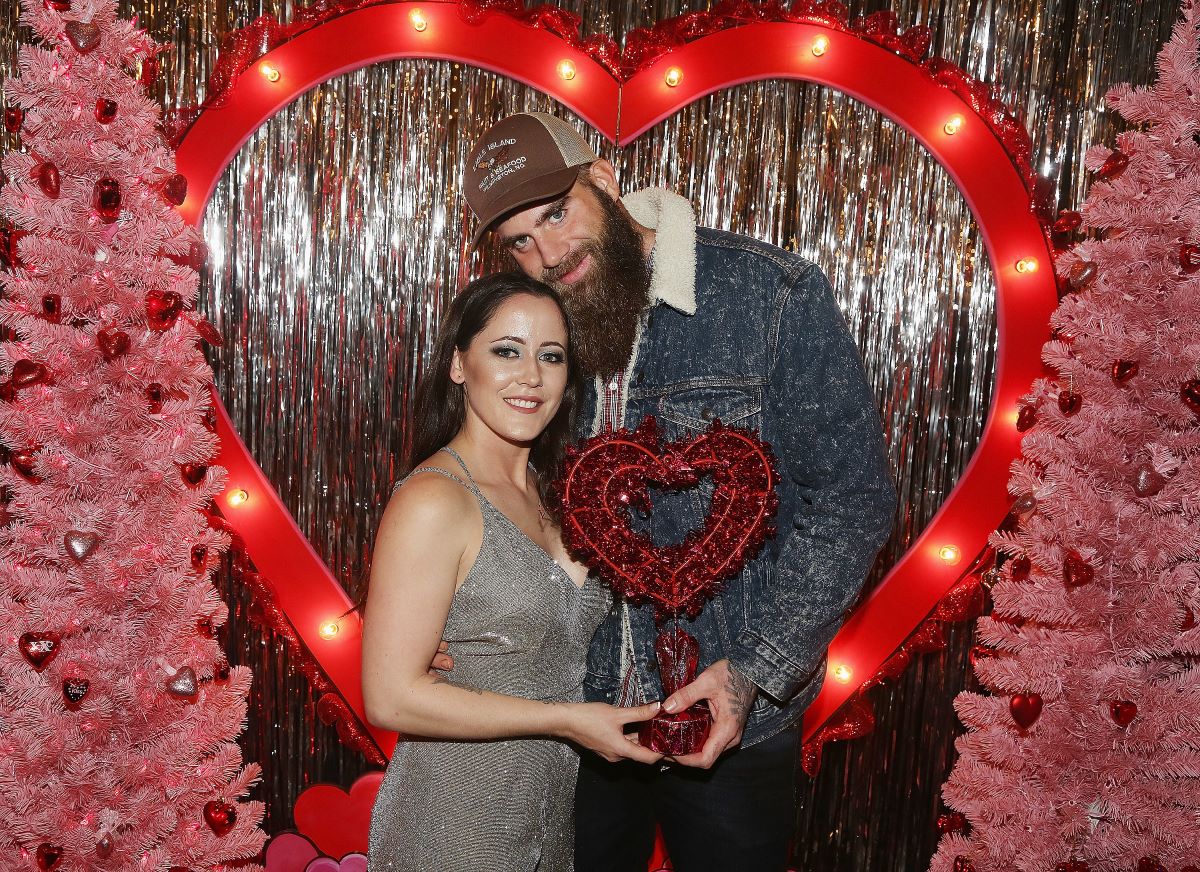 Jenelle Evans and David Eason's relationship
Eason has caused several problems for Evans. First, he got kicked off of Teen Mom 2 for making homophobic comments and then he got Evans fired from the show after he reportedly shot a dog in front of her children.
In October of 2019, Evans decided to leave Eason. But later, the two got back together and Evans claimed that things were good between them.
"I want to tell you guys that David has never abused the children, he's never abused me," Evans said in a video. "We've always had disagreements and those would turn into big arguments and this is the reason why I decided to go back home and work out my relationship because ultimately it's for my family."
Why did David Eason get arrested?
Recently, Eason had an altercation that ended with him getting arrested on assault charges.
According to Celebernation, a friend of Evans' was trying to retrieve her things from their family home when Eason hit the man with a gun. Eason was later released on an unsecured bond.
"I'm upset how everything ended up and wish the situation was taken in a more serious manner," Evans told the outlet. "I didn't agree with the unsecured bond."
Later, she shared the article announcing Eason's arrest and gave fans an update on how she was doing.
"#Teenmomog #breakingnews I just want to let the public, tabloids, and my fans know that IM OK, IM SAFE AND SO ARE THE KIDS!" she wrote. "I'm going to take a few days out to myself to gather my thoughts and focus on what's going on so I won't be on social media much. I love you all for the support that you all have shown me and I'll be stronger and better than ever soon!"
David Eason was accused of abusing Jenelle's son
Evans' ex-boyfriend Nathan Griffith has always been wary of Eason. Recently, he accused Eason of abusing his son, Kaiser.
"Since NOOOOO one is hearing, I will say this. @ColCoES will not help, social services tried their hardest but NOOOO one listened … [It] makes me [realize] there is something wrong with the justice system," he wrote in now-deleted tweets captured by In Touch. "How do you [explain] marks on my son's back, [his] black eye, whip marks on his rear end, continuous police investigation. Charges against David Eason for multiple violence and aggressive behavior … NOTHING HAPPENS. What am I supposed to do besides being a panic parent!"
Proof that Jenelle and David are back together
Despite Eason being arrested for assault, it seems that Evans has decided to stay with him.
In a video posted in June, Evans' shared her morning routine which featured Eason. In the video, Evans is seen making breakfast for Eason so it seems like Evans and Eason are on good terms again.