Teenage John Lennon and Paul McCartney Wrote 'About 100' Still Unreleased Songs
Even before John Lennon, Paul McCartney, George Harrison, and Ringo Starr were known as the world's biggest boy band, Lennon and McCartney were writing songs together after school. The Beatles revisited some of these unreleased songs during The Beatles: Get Back, even if McCartney thought they were "unsophisticated."
Before they were The Beatles, John Lennon and Paul McCartney created songs as The Quarrymen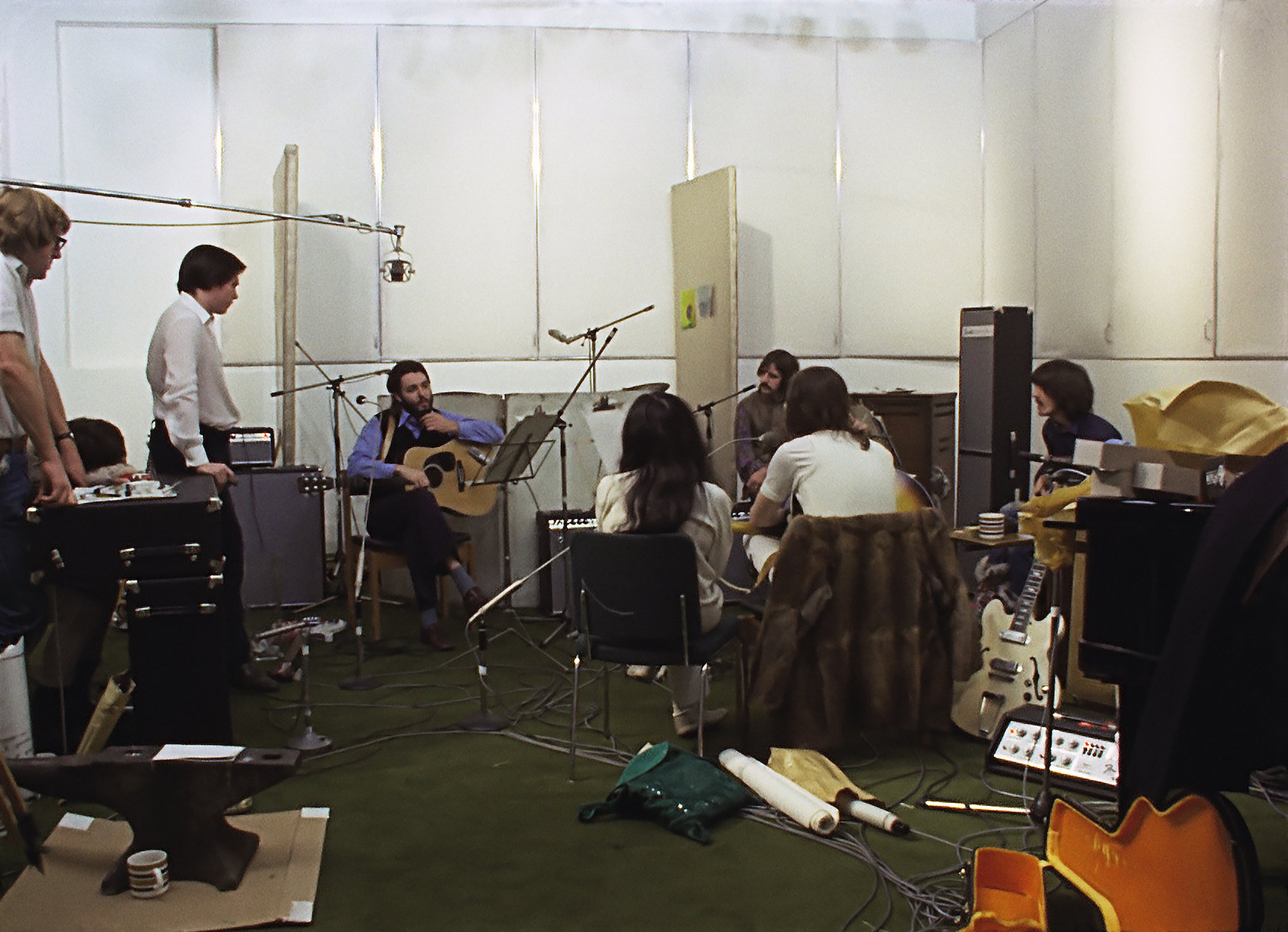 Formed by teenage Lennon in the 1950s, the Quarrymen first emerged in Liverpool, eventually adding McCartney and then Harrison to their roster. According to All Music, they changed their name to The Silver Beetles, later becoming The Silver Beatles. 
After adding Ringo Starr to their lineup and changing their name a final time to the Beatles, the group became one of the world's biggest rock bands. The Beatles became international superstars, performing at The Ed Sullivan Show. Since their debut, the band released songs like "I Want to Hold Your Hand," "Hey Jude," and "In My Life."
John Lennon and Paul McCartney revealed several unreleased songs from their school-era
As one of their final live performances, The Beatles shared a glimpse into their rehearsal (and setlist choosing process) during the Disney+ original documentary, The Beatles: Get Back. The documentary stated that "with an urgent need for new material, The Beatles [reconsidered] some of their earliest songs."
"It's just we all used to sag off every school day," McCartney explained to the crew. "You know, and go back to my house, and the two of us would just sit there and write. There's a lot from then, you know? [There are] about 100 songs from then that we never reckoned, 'cause they were all very unsophisticated songs."
Among the ones rehearsed during The Beatles: Get Back were "Just Fun," credited to Lennon and McCartney. Even though it "never got there," the band tried a rendition of "Because I Know You Love Me So."
Another track they tested was the McCartney original, "Thinking of Linking." Eventually, The Beatles turned to half-finished songs by Lennon and McCartney and tracks written by guitarist Harrison.
The Beatles' rooftop concert included new hits like 'Don't Let Me Down'
As seen during The Beatles: Get Back, this band struggled with their indoor recording space for their recorded concert. McCartney wanted the performance held outside. However, the London weather factored into the equation, with Ringo Starr declining to travel abroad. Eventually, the band settled on the rooftop of London's Savile Row. This event would be the band's final live performance in front of an audience.
As such, the group included live performances of new tracks, including "Don't Let Me Down," "One After 909," "Dig a Pony," and of course "Get Back." Part of this performance can be seen in the Disney+ documentary series, The Beatles: Get Back, available exclusively on the streaming platform.
RELATED: Paul McCartney's Brother Michael Was The Beatles' First Drummer but He's Glad He Didn't Stay in the Band