Teenage Miley Cyrus Once Had Some Wise Words for Parents Who Called Her a Bad Role Model
Miley Cyrus rose to fame in the mid-2000s as a star for kids to admire. Being a young celebrity came with many expectations that Cyrus, at some point, could no longer live up to. She was eventually called a bad role model by some parents, though even as a teenager, Cyrus had some wise words in response to these accusations.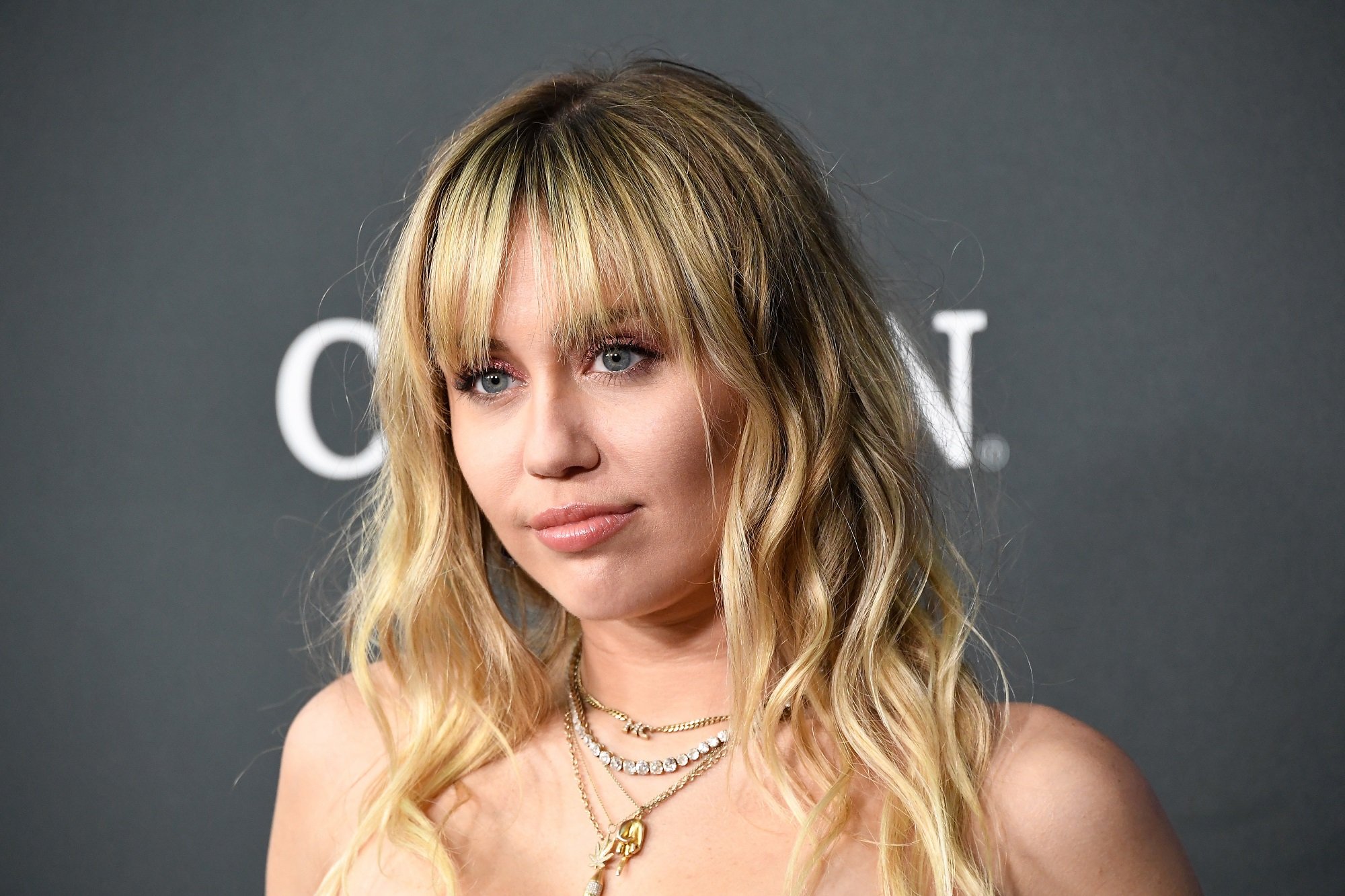 Miley Cyrus was a child star on Disney Channel
Cyrus' popularity blew up in 2006 after she was cast as the lead character on the Disney Channel show Hannah Montana. The series quickly became a huge hit on the network, and it didn't take long before Cyrus became a household name.
While on the show, Cyrus became known not just for her acting skills, but for her singing skills as well. She sang many of the songs on the soundtracks for Hannah Montana and even released her own albums.
Miley Cyrus eventually moved away from her Disney image
RELATED: Miley Cyrus Says It's Impossible for People to Judge Her 'Sanity' Based on Her Hair and Clothes
As Cyrus grew up, it became clear that she had a desire to move away from her Disney image. In an interview with Elle in 2019, Cyrus revealed that "the minute I had sex" was when she realized she could not "put the f—ig wig on again" to be Hannah Montana.
In the late 2000s, Cyrus faced backlash for some of her actions that did not align with Disney's family-friendly image. For example, in 2008, she appeared on the cover of Vanity Fair with a near-nude portrait shot by famed photographer Annie Leibovitz. A year later, she performed at the Teen Choice Awards and was criticized for allegedly pole-dancing on stage. In 2010, a video of her smoking salvia from a bong surfaced on the internet.
She told Elle, "One time I went backstage at Disneyland, and Peter Pan was smoking a cigarette. And I was like, 'That's me. That's the kind of dreams I'm crushing.' That's how everyone felt with the bong video, but I'm not a Disney mascot. I'm a person."
What Miley Cyrus had to say to parents who criticized her
RELATED: 'Hannah Montana': Miley Cyrus Said She Worked for 12 Hours Every Day and 'Had Coffee Jammed Down My Throat'
Even as a teenager, Cyrus was already speaking out against her critics—specifically, the parents who chastised her for not being the role model they had hoped she would be.
In an interview with Harper's Bazaar in 2010, Cyrus said, "My job is to be a role model, and that's what I want to do, but my job isn't to be a parent. My job isn't to tell your kids how to act or how not to act, because I'm still figuring that out for myself. So to take that away from me is a bit selfish."
"Your kids are going to make mistakes whether I do or not. That's just life," she added.
Since then, Cyrus has continued to be unapologetic about who she is. After leaving Disney Channel, she made more explicit music and began to talk openly about sex and drugs. In recent years, Cyrus has also let fans in some personal struggles in her life and shared her journey to sobriety with the world.