'Teenage Mutant Ninja Turtles: Shredder's Revenge' Release Date Finally Revealed — and It's Very Soon
Surprise! The release date for Teenage Mutant Ninja Turtles: Shredder's Revenge is very, very close. Like, next week close. The news came with a new gameplay trailer during Summer Game Fest's kickoff livestream on June 9. Here's when to expect TMNT: Shredder's Revenge, plus more on the upcoming video game.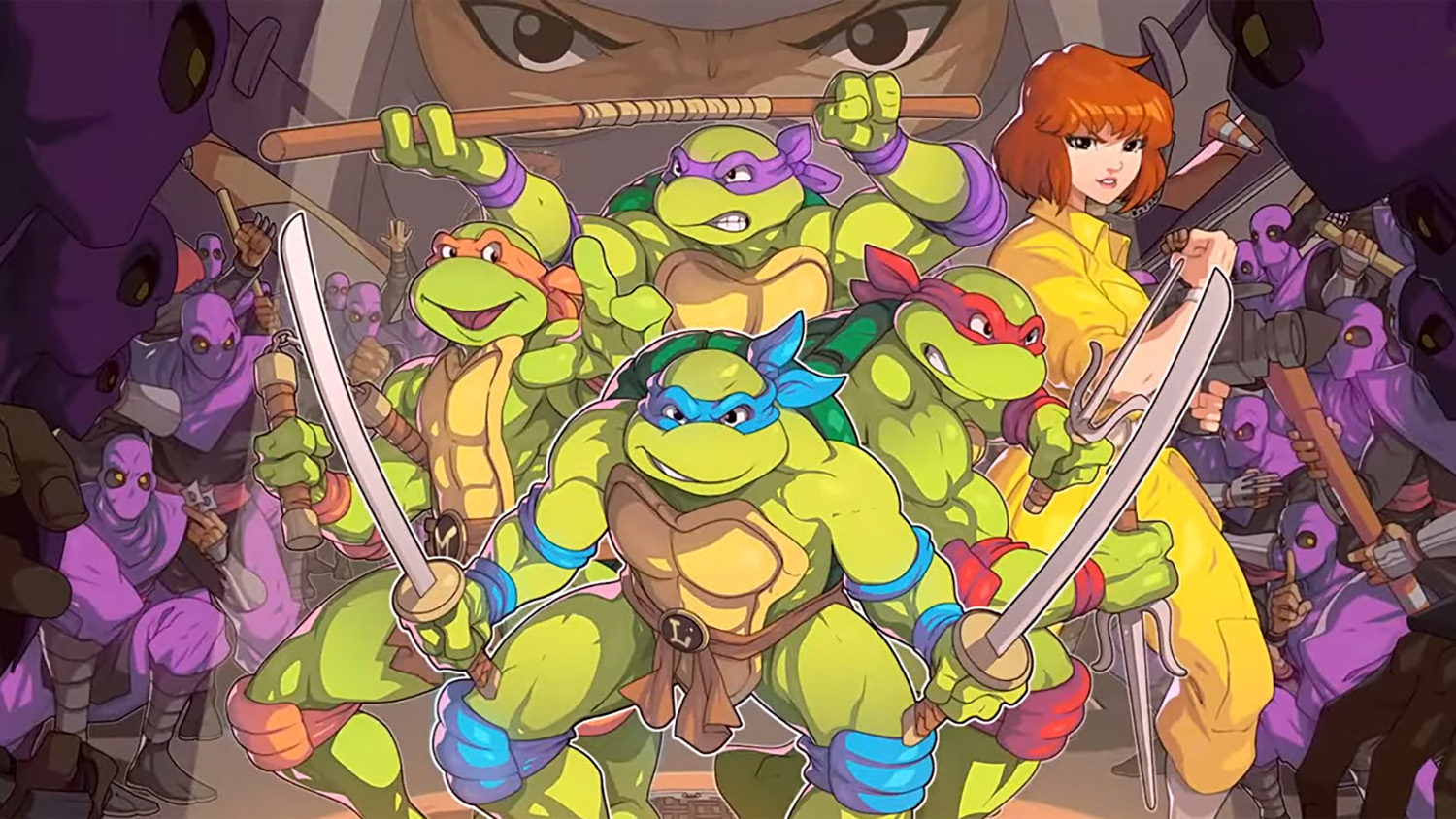 What is 'Teenage Mutant Ninja Turtles: Shredder's Revenge'?
TMNT: Shredder's Revenge is the latest arcade-style beat-'em-up starring the titular Ninja Turtles. Players can take on the role of Leonardo, Raphael, Donatello, or Michelangelo as they fight against enemies like Shredder, Bebop, Krang, the Foot Clan, and more. April O'Neil, Casey Jones, and Master Splinter are also playable. Plus, players will find themselves in iconic TMNT locations like New York City and Dimension X.
Taking inspiration from 1987's Teenage Mutant Ninja Turtles series, the game features '80s and '90s side-scrolling graphic styles. In Shredder's Revenge story mode, players can trade points for extra health, combat moves, and more to level up their gameplay. They can also locate side quests and find collectibles. Meanwhile, arcade mode only allows for one setting and limited lives, creating an extra sense of challenge.
Tribute Games is responsible for developing Shredder's Revenge. In the past, the studio has released Ninja Senki, Mercenary Kings, and more. The game's publisher, Dotemu, has worked on Streets of Rage 4, the Final Fantasy series, and more.
'Teenage Mutant Ninja Turtles: Shredder's Revenge' release date revealed as June 16 in Casey gameplay trailer
The new TMNT: Shredder's Revenge trailer at Summer Game Fest introduced Casey Jones as a playable character. In the reveal clip, Casey used his hockey sticks to hit enemies with killer moves, including windmill motions and spins.
"Casey's balance of range, speed, and power makes him a formidable all-around threat," Tribute Games said of Casey, per Polygon.
In addition to showing off Casey's moves, the trailer announced six-player co-op mode for local and online play, making for "a totally intense shutdown." Plus, fans now have a release date that's only one week away: June 16.
RELATED: Whoopi Goldberg's Daughter Always Wanted Her to Star In a 'Teenage Mutant Ninja Turtles' Movie
'TMNT' fans can get extra merch with collector's editions
The release date news comes just a few days after Limited Run Games announced Classic and Radical Collector's Editions of TMNT: Shredder's Revenge. The Classic Edition, which costs $64.99, includes a VHS-style cover, decals, and even a coupon for a Pizza Hut pan pizza.
Meanwhile, the Radical Edition ($199.99) has all of the above, plus a soundtrack, a Shredder figurine, arcade replicas, a strategy guide, and a blister pack. There's also a PC Big Box Edition with a SteelBook, stickers, a mouse pad, a USB stick, and a pizza.
Teenage Mutant Ninja Turtles: Shredder's Revenge hits Nintendo Switch, PlayStation 4, Windows PC, and Xbox One on June 16, priced at $24.99. The game will also be backward compatible on PlayStation 5 and Xbox Series X|S. Finally, TMNT: Shredder's Revenge arrives on Xbox Game Pass and PC Game Pass.
RELATED: 'Teenage Mutant Ninja Turtles: The Cowabunga Collection' Trailer, Release Window, and Everything We Know