'Temptation Island': Ashley Rodriguez Seemingly Dating Someone New
'Temptation Island' Season 4 cast member Ashley Rodriguez is reportedly dating someone new following the end of her seven-year relationship with Lascelles Lagares.
Lascelles Lagares and Ashley Rodriguez appeared on Temptation Island Season 4, hoping to strengthen their relationship. Instead, she left the experiment alone while he started something new with a single he met on the island. Following her time on the show, it appears Ashley has started dating someone else.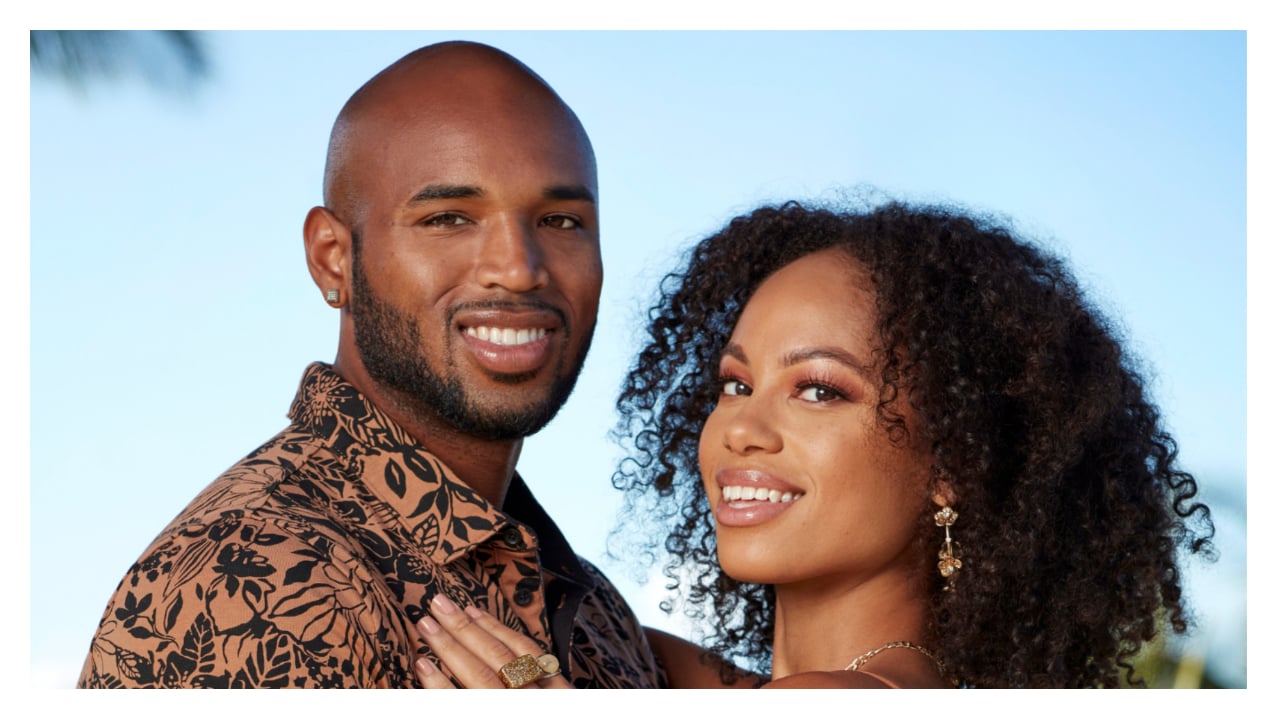 Ashley Rodriguez is reportedly dating Roderick Hawthorne
Shortly following the Temptation Island Season 4 reunion, Roderick Hawthorne posted three pictures of himself cozying up with Ashley Rodriguez. He grabbed her butt in a couple of photos, and she held his face in another.
The New York native, who lists himself as a contributing editor, president of management company V Management, and New York-based casting director for RH7, captioned the pictures with a lyric from Jack Harlow's "First Class."
He wrote, "they say you a superstar now, damn I guess I am," with a heart emoji. The business owner also included hashtags "the one" and "Temptation Island."
Ashley responded with, "damn, they look sexy," but seemingly hasn't otherwise confirmed the relationship. She currently doesn't have any photos with him uploaded to her Instagram feed.
Some fans thought Lascelles Lagares and Ashley were still together
In April 2022, around midway through the season, many fans believed at least two couples – Ashley Rodriguez and Lascelles Lagares, as well as Iris Jardiel and Luke Wechselberger – remained together following the show due to their social media activity.
Even though it seemed as though Lascelles began falling for single Trace Winningham, viewers believed the two ended up together anyway because they posted from the same area.
A few weeks after the premiere, he uploaded a picture from a Sunset Park-based pop-up shop and tagged an Instagram account.
Around the same time, Ashley posted a selfie to her Instagram story, highlighting a diamond on her tooth. She thanked the same account that Lascelles tagged, leading viewers to believe the couple attended the Brooklyn-based event together. However, at the reunion, the two claimed they were both single.
Ashley and Lascelles ended their seven-year relationship following 'Temptation Island' Season 4
After dating for seven years, Ashley and Lascelles decided to appear on the reality show, noting they felt they had "gotten comfortable" in their relationship.
During the first couple of episodes, she developed a strong emotional connection with Blake Blumenshine, which she wanted from her boyfriend. However, he quickly bonded with Trace, even professing his love for her at one point. Lascelles claimed he wanted a life with her and implied that he was over his girlfriend and ready for something new with her.
Ashley emotionally reacted to his bonfire clips as she didn't understand how he fell for the model so quickly. When they reunited, she felt she knew why they did the experiment and believed the two could leave together and work on their issues. When he began speaking about his connection with Trace, she interrupted him and changed her mind, wanting to leave alone.
Lascelles decided to exit the island with Trace but claimed they promised to take things slow and not jump into the relationship. During the reunion, it's revealed the pair parted ways. Although they didn't specify why Lascelles and Trace insisted they were still on friendly terms. He is currently presumed single. Temptation Island is available to stream on Peacock.