'Temptation Island': Is Blake Eyres a Real Dentist?
34-year-old dentist Blake Eyres currently stars on the third season of USA Network rebooted dating series Temptation Island as a single. He quickly connected with Chelsea Orcutt as they shared a love for adventure. However, she wrote him off following a conversation with another single who called the St. Louis "fake," believing him.
Chelsea later changed her mind as she began spending more time with Blake, and the two eventually shared a kiss. When she began questioning his authenticity, so did many viewers, and they wondered if Blake actually worked as a dentist.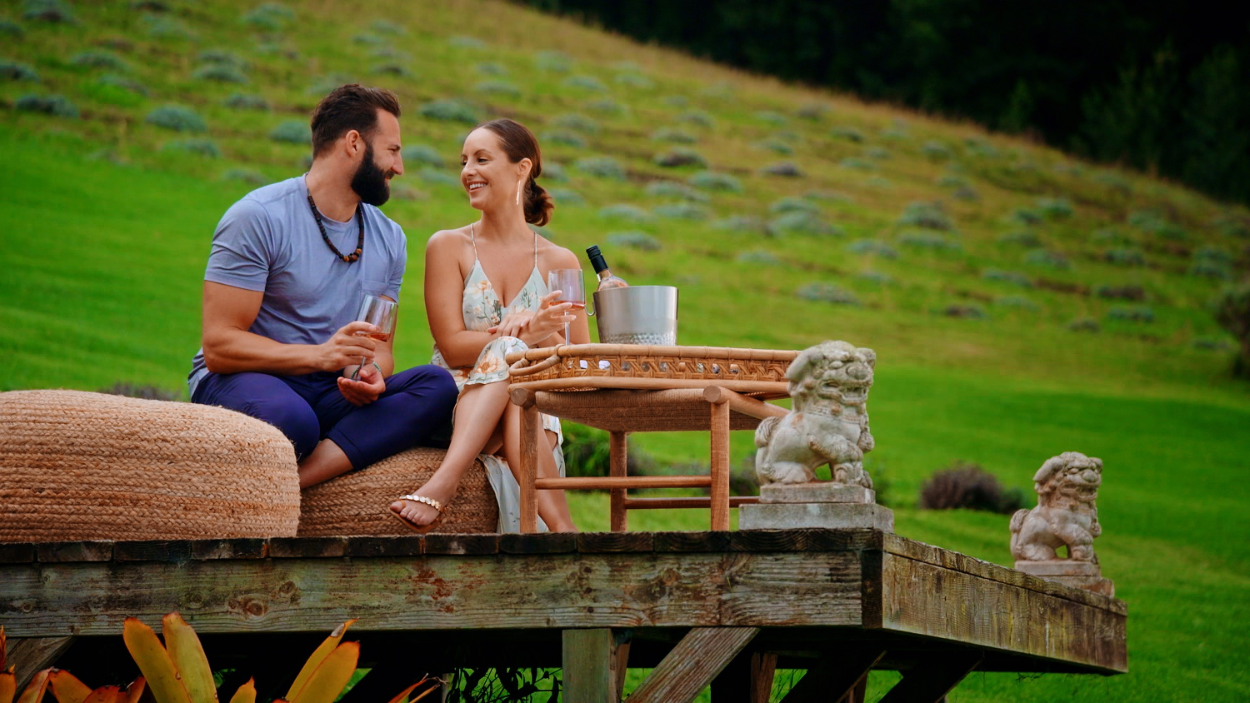 Blake Eyres is a single on 'Temptation Island' season 3
Described as "adventurous" and outdoorsy, 34-year-old Blake Eyres appeared on season 3 of the USA Network dating series Temptation Island.
His bio lists him as "not your typical dentist" located in the St. Louis, Missouri area and states he signed up for the experiment for a "new adventure."
With a stable career and wanting to settle down, he's interested in finding out if he'll discover the woman of his dreams on the island. 
He is currently making a connection with Chelsea Orcutt
Early into the season, he connected with 29-year-old marketing coordinator Chelsea Orcutt. Annoyed by her boyfriend, 37-year-old Thomas Gipson's flirtatious behavior, she agreed to spend a month on the island to figure out if she can accept it or move on.
The two bonded over their love for activities such as scuba diving because she claims Thomas doesn't enjoy those things. While they had a connection, Chelsea wanted to get to know some of the other guys and picked Tom Triola for her third date.
He told her he considered Blake "fake" when she asked his opinion of the dentist during their time together. After returning to the house, the marketing coordinator bluntly told the St. Louis native she didn't pick him for the date because she concluded he put on a disingenuous persona.
Offended, Blake wondered who put those thoughts in her head and questioned why she believed them. Chelsea ended up eliminating Tom when given a chance and has continued strengthening her relationship with the 34-year-old.
Dr. Blake is a St. Louis based dentist
When she began questioning Blake's authenticity, some viewers started wondering if he lied about his occupation. According to the website for practice Town and Country Dental Care, Blake does work as a dentist.
After playing several sports and the trumpet in high school, the dentist earned a football scholarship to Truman State University. While playing ball, he received his Bachelor's degree in biology and then attended dental school at UMKC School of Dentistry in Kansas City.
The dentist relocated back to St. Louis following his graduation and worked as an associate before purchasing his own practice. He has a few celebrity clients, including Vanderpump Rules' Ariana Madix and Tom Sandoval.
Additionally, the dentist frequently raises money for the Leukemia and Lymphoma Society as his youngest sister was born with the type of cancer. Temptation Island airs Tuesdays at 10/9 Central on USA Network.