'Temptation Island': Erica Washington Has Seemingly Moved on From Kendal Kirkland
'Temptation Island' star Erica Washington has seemingly moved on from Kendal Kirkland.
After dating for two years, Erica Washington and Kendal Kirkland decided to go to Temptation Island as he felt she didn't pursue her future as passionately as he did. The couple set "no rules," which he took advantage of by hooking up several times with a single in the villa. Feeling betrayed by his actions, she chose to end their relationship at the final bonfire and didn't take him back at the reunion. In May 2021, around a month after the reunion, Washington posted a picture of her and someone else to her Instagram Stories, sparking dating rumors.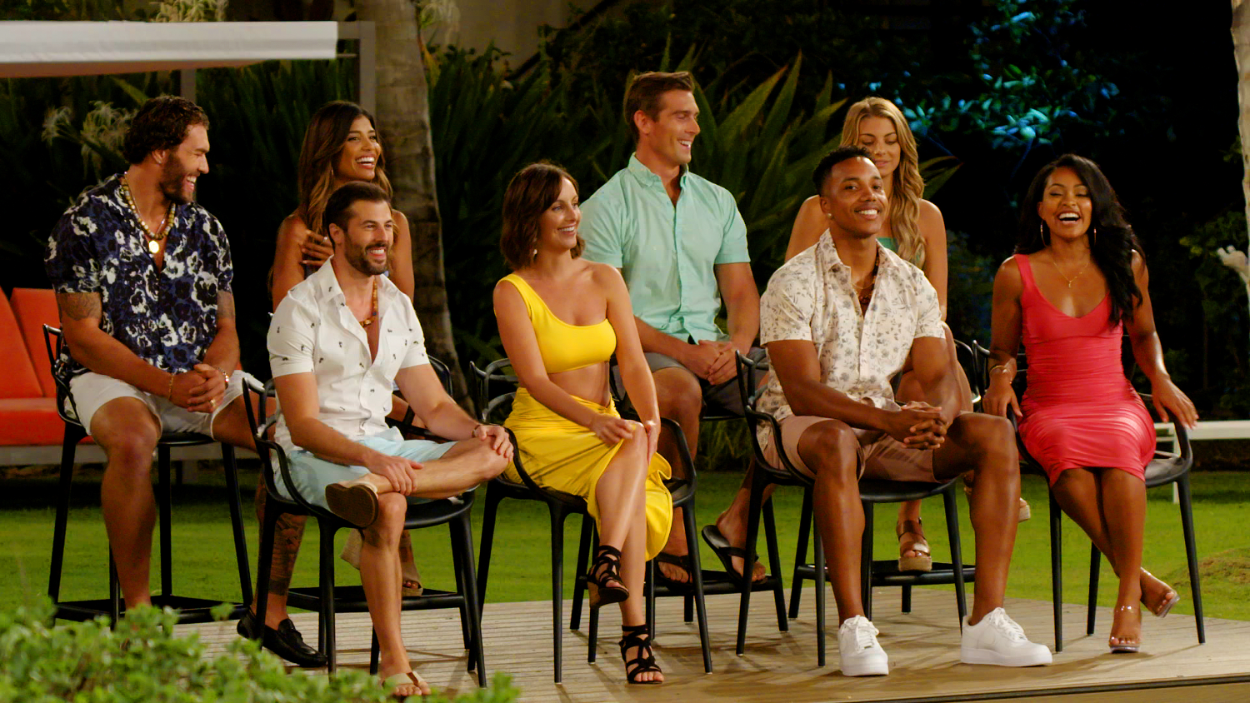 Erica Washington and Kendal Kirkland appeared on 'Temptation Island' season 3
Los Angeles-based couple Erica Washington and Kendal Kirkland signed up for the show after dating for two years, unsure if they wanted to remain in the relationship.
While he noted he initially fell for her charisma, and she appreciated his dedication to his future, they began having problems because he demanded "excellence" from her.
According to Kirkland, he wanted a wife to match his ambitions and started having doubts that Washington could be that woman for her.
Therefore, they decided to go to the island, hoping the experience would show them if they should stay together.
Erica and Kendal split after the show
The two didn't set rules before separating into their separate villas, and Kirkland fully emerged himself in the experience. He quickly established a sexual connection with Alexcys Homan, and they slept together several times, including one involving another single at the same time.
After watching several bonfire clips highlighting his experiences, Washington decided she would move on and enjoy herself. She ended up opening up to Jesse Stephanos and spent the night together during their final date.
Although Kirkland connected with others on the island, he noted he planned on going home with Washington and seemed convinced she would take him back. Instead, the LA native dumped him at the bonfire and chose to leave by herself. As a result, he left with Homan.
During the reunion, Kirkland continued to defend his behavior, insisting they didn't have rules. However, Washington still refused to take him back, and Homan no longer wanted to date him after realizing he only left with her when his ex turned him down.
She sparked dating rumors by posting a picture with a new guy
A few weeks before the reunion aired, a cryptic photo led fans to believe the couple would leave the island together. Washington uploaded a photo featuring a tattoo of the letter "K" with a crown shortly below it placed on the inside of her arm.
However, she deleted the image a couple of weeks later. A month after the reunion aired, the Temptation Island star posted a picture of her and someone later identified as Jordan Johnson at a party to her Instagram Stories.
At the bottom of the photo, she noted, "it's the glow for me." While the two have yet to post a picture with each other on their Feed or recognize the dating rumors, they still follow one another on Instagram.
Kirkland is seemingly single, but he hasn't updated his social media accounts since the reunion premiered. Temptation Island airs on USA Network.