'Temptation Island' Evan Smith Admits His Mental Health Is 'Pretty Awful' Following Split From Morgan Lolar
'Temptation Island' star Evan Smith somewhat addressed his public split with Morgan Lolar. He also admitted his mental health is 'pretty awful.'
Morgan Lolar and Evan Smith met on Temptation Island Season 1 and got engaged six months later. Unfortunately, the couple split less than a year later after cheating allegations.
While Lolar has vocalized her feelings regarding the public split several times, Smith has remained mum on the situation. In an Instagram question and answer, he finally broke his silence and admitted his mental health is "pretty awful" following the split.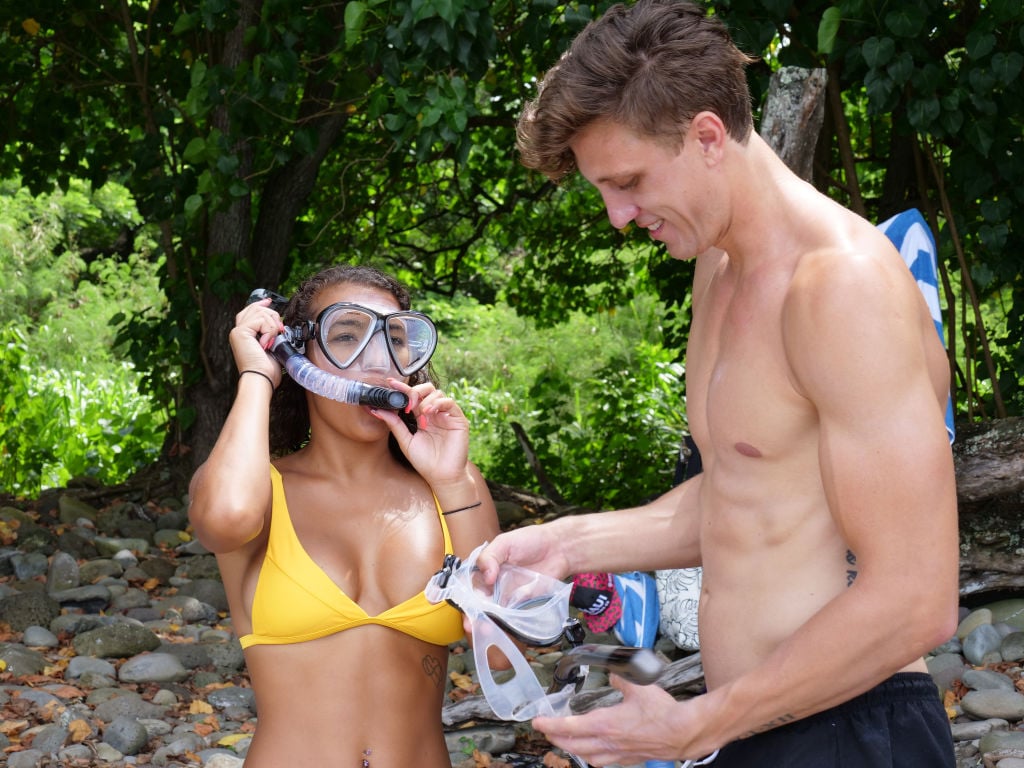 Evan Smith and Morgan Lolar met on 'Temptation Island'
Los Angeles-based couple Evan Smith and Kaci Campbell appeared on the first season of USA Network's Temptation Island in September 2018. After dating for five years, Campbell wanted Smith to commit to her, and the former collegiate basketball player intended to prove himself to her on the island.
However, he quickly fell for Virginia-based real estate agent, Morgan Lolar. Smith dumped Campbell in a brutal Final Bonfire and then immediately moved out of their apartment across to the country to live with Lolar.
Six months later, the former basketball star proposed to the real estate agent in a March 2019 Temptation Island special. They continued to live as an engaged couple in Virginia before announcing their plans to move to California in late 2019.
Only a couple of months later, Lolar and Smith broke up after the real estate agent accused her fiance of cheating.
Evan Smith and Morgan Lolar split after cheating allegations
On January 2, 2020, Lolar abruptly wiped her Instagram clean of all pictures featuring Smith and removed his name from her bio. The two also unfollowed each other, causing fans to speculate.
A week later, Lolar revealed Smith left for California earlier, where he allegedly cheated on his fiance by "nightly sleepovers with 21-year-old Instagram models."
After her allegation, she uploaded a picture to her Instagram Story of herself wearing her ring, and Smith tagged Lolar in a post featuring babies. Therefore, many fans began accusing the couple of faking their breakup to appear on another reality show, namely MTV's Ex on the Beach, an accusation Lolar vehemently denied.
The real estate agent recently arrived in California at the beginning of February and revealed she's "technically homeless" because she's currently staying with friend and co-star Erica Steinhauer as a result of their split.
On the other hand, Smith hasn't publicly addressed their breakup yet. He also hasn't updated his social media accounts much besides deleting some pictures with his ex-fiance, while keeping up a few because he "loves those photos," and removing her name from his bio.
He recently reappeared in another Instagram Story where he's captured flirting and hanging out with Tik Tok star, Brittanie Nash.
Evan Smith says his mental is 'pretty awful' following split from Morgan Lolar
In an Instagram question and answer, the former basketball star admitted he "definitely needs" to address his public breakup, but only explained, "Every relationship has its highs and its lows. In all honesty. The lows mostly stem from my end. Working on a whole lot right now. I need it."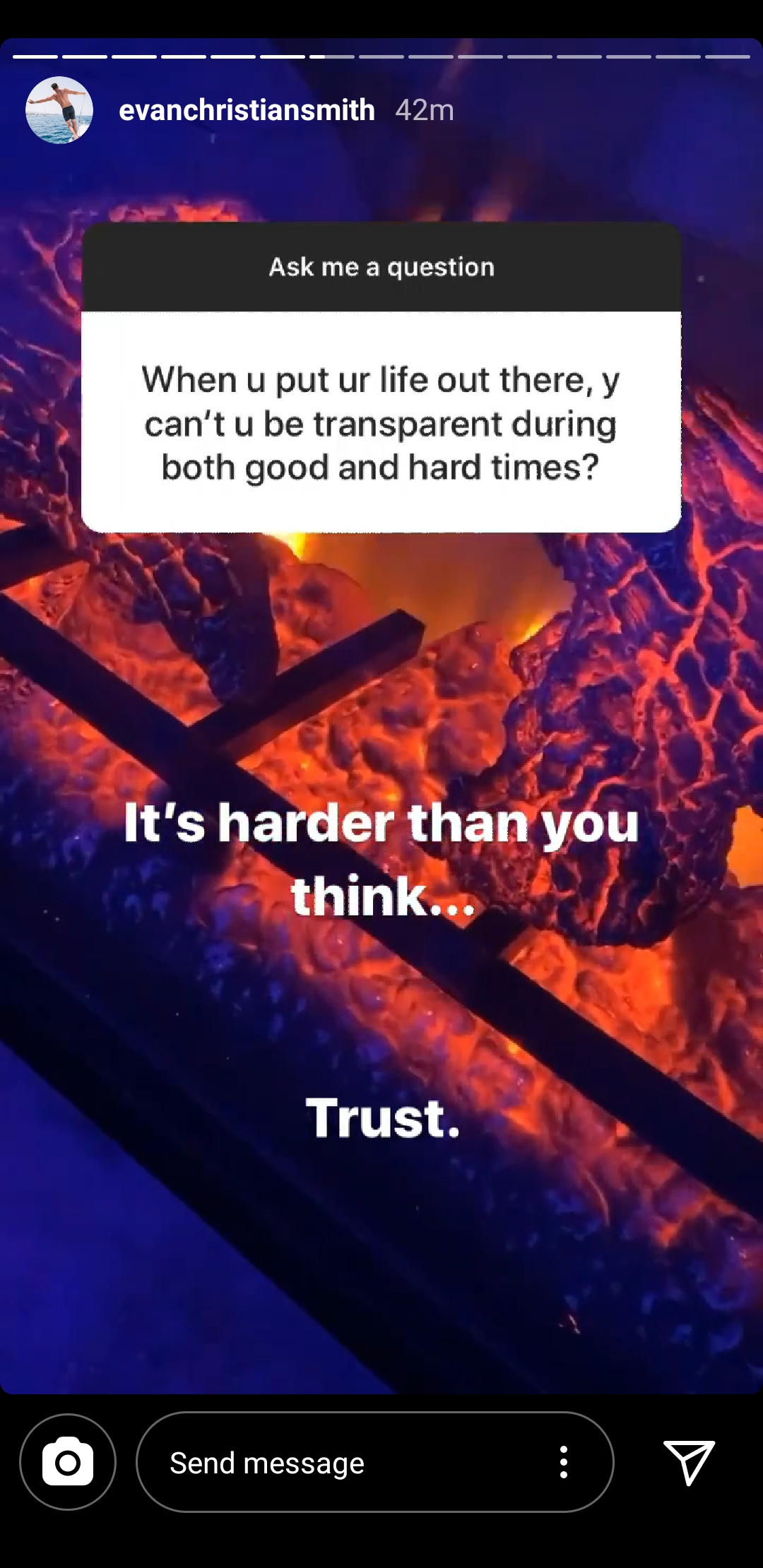 In another answer, he noted being "transparent" about the split is "harder than you think." One follower asked Smith about the current state of his mental health, and the Temptation Island star revealed it's "pretty awful," but claimed he's "working on it and taking steps to deal with it."
While Smith didn't elaborate on what steps he's taken, he admitted he has his "share of mental health issues, and it's definitely something that I'll be working on forever." He finished by promising he would open up more about his mental health in the future.