'Temptation Island': Javen Butler and Shari Ligons Seemingly Break up After Cheating Allegations
'Temptation Island' couple Javen Butler and Shari Ligons seemingly broke up after cheating allegations. Additionally, Shari accused him of verbal abuse.
Temptation Island success couple Javen Butler and Shari Ligons got engaged at the end of the first season. They were going strong and created a podcast together until Javen accused Shari of cheating. She then claimed he had been verbally, emotionally, and psychologically abusive to her. As a result, the couple has seemingly ended their engagement and parted ways.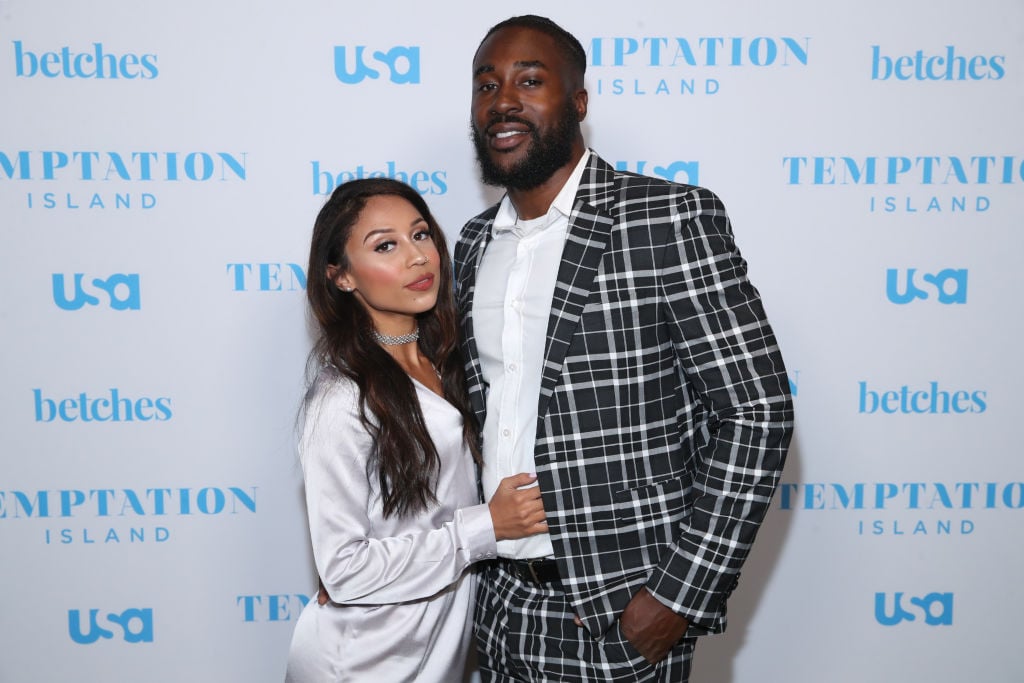 Javen Butler and Shari Ligons on 'Temptation Island' Season 1
The high school sweethearts went to Temptation Island so Javen Butler could prove his faithfulness to long-term girlfriend, Shari Ligons. Additionally, Shari never had guy friends, so she wanted to get to know members of the opposite sex.
Upon arrival, Shari and Javen were reserved towards others in their respective villas but slowly began to open up. Javen resisted temptation several times and proved to everyone as well as viewers watching that he was faithful to his girl.
On the other hand, Shari realized her independence away from Javen, and fans thought she might choose to leave the island single. However, Javen proposed to her by the end of the season.
While active on social media, the couple relatively stayed out of the media until they appeared at the Temptation Island Season 2 reunion. The two were still engaged and had not yet set a wedding date.
Shari Ligons seemingly cheated on Javen Butler
Nine months ago, Justin Sturm claimed he hooked up with Shari on the island. Even though the couple was close during their time on the show, no cameras ever depicted anything sexual between the two.
Shari and Javen never responded directly to Justin, but two months later, Shari tweeted, "Inconsistency is a sign of immaturity IMO [in my opinion]." Javen then replied, "You cheated on me," which seemingly confirmed those rumors.
Nonetheless, judging from their social media and newly created podcast, the two stayed together.
Javen Butler and Shari Ligons seemingly broke up
On January 18, 2020, Shari took to Instagram to claim she "had been going through the most pain in my life this past year but kept quiet about it." She opened up, "I am no longer taking verbal, emotional, or psychological abuse from someone that's supposed to 'love' me."
Shari closed by advising her followers not to "feel forced to stay in a relationship just because someone guilts you into it. It's not worth the headache and your sanity."
Less than an hour later, Javen directly responded to Shari on his Instagram story, writing, "I am not perfect, I am sorry that you have been feeling like this. I love you, but I am not holding you here by force. You are smart, strong, and confident. I trust that you learned from your mistakes, but some things take time and don't just go away for some people. I am here for you, Shari."
Javen's response again seemingly confirms the cheating rumors because it looks like he's having a hard time getting over it, even though he admittedly cheated on her in college. Additionally, both Javen and Shari have deleted the pictures of each other on their social media feeds and unfollowed one another.
Unfortunately, it seems like the couple has ended their engagement and are calling it quits after almost ten years of dating.