'Temptation Island' Stars Karl Collins and Nicole Tutewohl Back Together After a Year-Long Break
After Temptation Island Season 1 ended filming in October 2018, Nicole Tutewohl decided to end her two-year relationship with Karl Collins so she could grow individually.
In the six month update, the couple were still living apart and seemingly had no interest in dating again. However, in November 2019, a little over a year after breaking up, the two uploaded pictures to their Instagram Story at the same place.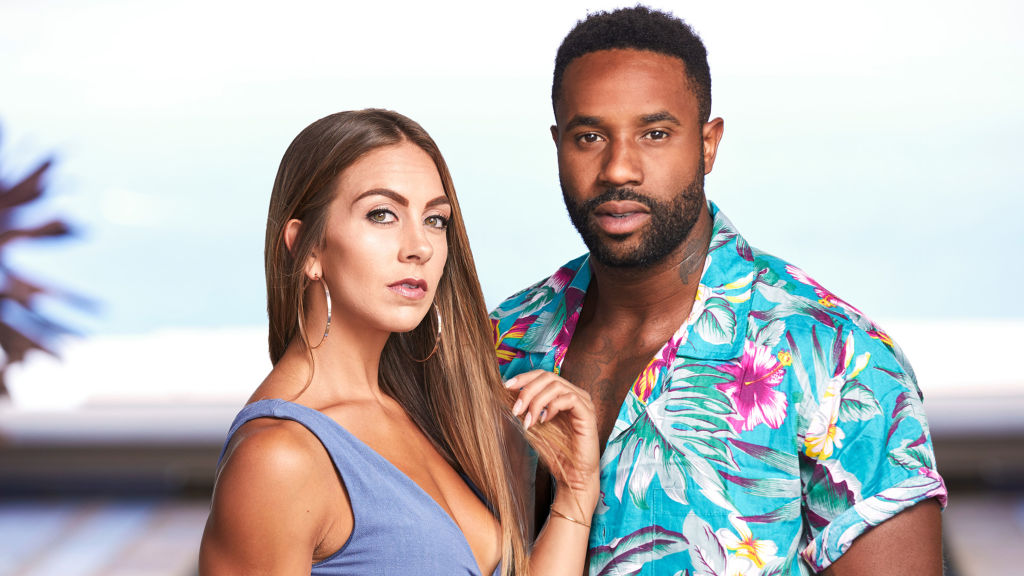 Nearly three months later, the couple revealed they were back together.
Karl Collins and Nicole Tutewohl on 'Temptation Island'
In January 2019, Chicago-based fitness couple Karl Collins and Nicole Tutewohl appeared on the first season of the USA Network rebooted reality dating series, Temptation Island.
Nicole met Karl at a gym while in a previous relationship, and the two eventually ended up together. After dating for two years, Nicole began questioning her feelings towards Karl as she'd never been in love before.
Therefore, they came to the show to figure out if she genuinely loved Karl or if another man on the island could steal Nicole away. During TI, the two took different people out on dates and forged connections with singles out there.
At the Final Bonfire, Nicole initially agreed to leave with Karl, before admitting she wanted to explore herself as an individual and left the island by herself.
In March 2019, six months after filming, Karl moved out of he and Nicole's place and started focusing more on his music career. Nicole seemed to be thriving after their breakup as well and bought her own apartment.
However, many fans noticed they were hanging out again a few months later.
Karl Collins and Nicole Tutewhohl back together
In November 2019, a Reddit user noticed the couple both posted pictures of the same plate of sushi, and Nicole captioned it "date night." Around the same time, Karl admitted the two still communicate in an Instagram question and answer.
Ever since then, the two have continued to upload pictures of them in the same place at the same time, including restaurants, the gym, and a local entertainment center. Additionally, they spent Valentine's Day together, and Karl surprised her with a huge teddy bear, chocolates, and other gifts.
In the last week of February 2020, Karl and Nicole, along with their co-stars Shari Ligons, Javi Butler, Kaci Campbell, and Kady Krambeer and her boyfriend, Nathan Schell, went to Colorado for a ski trip.
The couple posted several pictures of their experience, including a photo of them kissing while Karl held her in his arms. She captioned it, "All you need is love and a little time in the mountains." Karl commented, "love you," and Nicole responded, "love you too!"
Which other 'Temptation Island' couples are still together?
Karl and Nicole and Shari and Javi are the only couples from Temptation Island Season 1 that are currently together. Kaci and Evan Smith broke up at the Final Bonfire, and he proposed to Morgan Lolar six months later.
However, Evan and Morgan have since broken up due to cheating allegations. Kaci hasn't dated anyone since her ex of five years and is seemingly happy single. John Thurmond, the ex-boyfriend of Kady's, also appears to be single as well.
None of the couples from Temptation Island made it except for Kate Griffith and David Benavidez, who continue to live together in New Jersey.
[This article was updated to correct the spelling of Nicole's last name.]