'Temptation Island': Mark L. Walberg Teases a Season of an Unexpected 'Deep, Emotional Journey' for the Couples (Exclusive)
Temptation Island host Mark L.Walberg revealed that reality television fans will see a shift as the season 3 couples will embark upon a "deep, emotional journey" where outside trauma has impacted their relationships.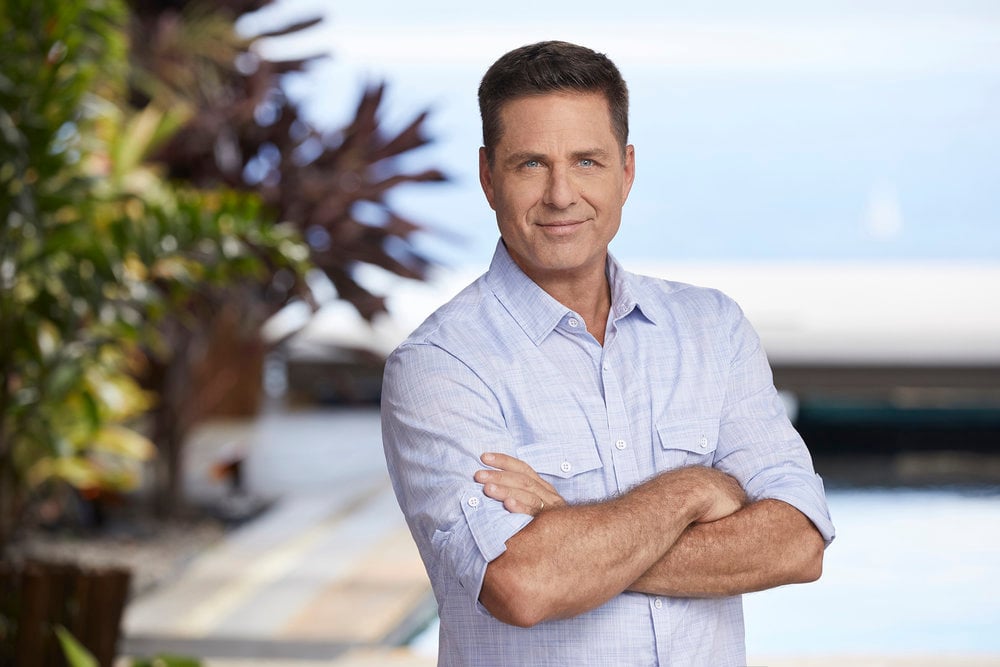 Walberg spoke exclusively to Showbiz Cheat Sheet, sharing that while fans can anticipate the same excitement the show is known for, viewers will also experience twists and turns no one saw coming.
Outside events influenced some of the couples' relationships this season
Temptation Island viewers follow four couples who want to put their relationship to the test. Each couple has a different concern with their relationship. For instance, Chelsea Orcutt and Thomas Gipson are trying to determine if Gipson is too commitment-phobic and if his flirtatious nature is too much for Orcutt to handle. But then there's Erica Washington who feels boyfriend Kendal Kirkland doesn't truly appreciate her.
Walberg shared that each couple's unique set of circumstances will present some pretty surprising revelations. "I think that this [season] is a very deep emotional journey for some of them," Walberg said. "So there's outside of the relationship. There is trauma and incidents and events that have happened that have affected a lot of how they approach the relationship."
"And while they may not have been aware of that when they arrived, that's kind of where it shows up," he continued. "Which is often the case on the show is that you show up thinking it's one thing and then once you get into it, you realize there's some other issue."
"But as far as like that straight up messy stuff that people love?" he added. "That's happening! That's always there."
Relationship issues are deeper than what the couples thought
The couples' relationships are tested when they are separated and immersed amongst a slew of attractive singles, who were carefully selected based on what the couples want in a mate. This could prove dicey for the couples as Erin Smith is questioning her decision to be with Corey Sobczyk. He too is feeling that she doesn't appreciate him.
The show also features a couple who have been together for 11 years. Kristen Ramos and Julian Allen went to Temptation Island to figure out why they haven't made a forever commitment.
"You've got some couples here that are really wonderful people," Walberg said. "Individually they are terrific. Together, they're pretty good. And they're just struggling for whatever the reasons are, they're not on the same page."
"And I find that to be probably the most interesting part of the show is that they start this journey of trying to figure out what it is," he added. "And it's never really what they came to the island thinking it was. It's usually something deeper than that. So while it's fun, it's also interesting to watch. Because, you know, we've all been there. That's the part I love. And while this is very extreme –none of us can relate to that – the issues are relatable."
How will Temptation Island be life-changing for both the couples and the singles? Find out when Temptation Island Season 3 premieres on Tuesday, Feb. 16 at 10/9c on USA.