'Temptation Island' Morgan Lolar Denies She Faked Breakup With Evan Smith to Get on Another Show
'Temptation Island' fans accused Morgan Lolar and Evan Smith of faking their breakup in order to appear on another reality show. Morgan denied it.
Because of Morgan Lolar's vagueness, misdirection, and inconsistent timelines, some Temptation Island fans believe she faked her breakup with Evan Smith so they could appear on another reality television show.
Morgan clapped back and claimed the accusations "offended" her because she's "always been real."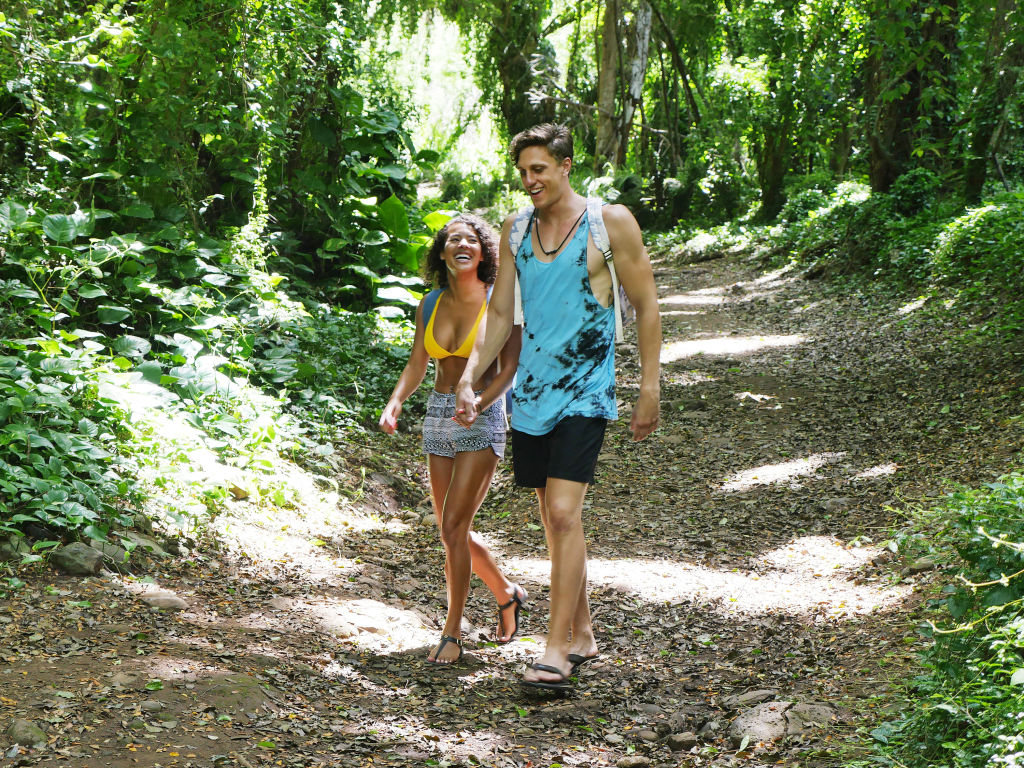 Morgan Lolar and Evan Smith on 'Temptation Island' Season 1
A little over a year ago, Morgan Lolar and Evan Smith met on the first season of Temptation Island. Evan's then-girlfriend of almost a decade, Kaci Campbell, took him to the island so he could prove his loyalty to her, and they would leave the island as an engaged couple.
However, Evan almost immediately fell for a single Morgan, a real estate agent from Arlington, Virginia. Their relationship progressed throughout the season, and Evan asked Morgan to be his girlfriend before breaking up with Kaci.
The couples also had the option to send the other a 30-second video, to which Evan declined. Even though Kaci saw his relationship with Morgan in the weekly bonfire videos, at the Fire Bonfire, she still wanted to make things work with him.
However, he broke up with her and chose to leave the island with Morgan. Immediately, Evan moved out of the California apartment he shared with Kaci to live with his new girlfriend in Virginia.
In March 2019, six months after filming the show, Evan proposed to Morgan. According to their frequently updated social media accounts, the engaged couple was happy in love until Morgan wiped all pictures with Evan from her Instagram page in January 2020.
Morgan Lolar and Evan Smith broke up
Fans noticed Morgan also deleted Evan's name from her bio and removed the Twitter banner image that featured the couple. Additionally, both unfollowed each other on all social media platforms, even though Evan made no adjustments to his Instagram page at the time.
Almost a week beforehand, Morgan and Evan informed their followers they were moving to the West Coast. When she removed the pictures with her fiance, the majority of fans assumed they broke up, until Morgan began reassuring people on Twitter she was still moving to California three days after the Instagram cleanse.
She then posted a picture wearing her engagement ring with the caption, "If you know, you know," which again confused fans. Therefore, people began assuming Morgan only made the social media readjustments to get on a television show, and she responded, "nothing that I am going through has anything to do with a show."
Morgan also said she's "extremely transparent" and "will speak on everything" on her timing. Two days later, Morgan revealed Evan already left for California and was having "nightly sleepovers with 21-year-old Instagram models" and ignoring her every night.
That same day, she told a Twitter user she had "been crying for weeks," which perplexed fans as only a few days earlier, she claimed she was moving to the West Coast with Evan.
After the cheating allegations, Evan deleted Morgan from his Instagram bio, and they both removed their saved stories from their time on Temptation Island.
While there are no traces of Evan on Morgan's account, he still has his photos with Morgan visible on his Instagram, except notably one announcing their engagement.
Morgan Lolar denies she faked breakup to get on another show
Two weeks after Morgan accused Evan of cheating, he tagged her in the comments section of a picture featuring twin babies. Again, this social media activity confused fans.
A Twitter account posted screenshots of Evan tagging Morgan and a Reddit user explaining how the couple has "duped" fans into believing they broke up so they could get on another reality show, and the former cheerleader responded.
She wrote, "It takes a lot to offend me, for obvious reasons. But I'm actually offended. One thing I've always been is real. Get out of here with that s**t. If I wanted to get on a show that bad, I would. I wouldn't need Evan, Kaci, or a publicity stunt to do so. I think Kaci would agree."
While Morgan did deny faking the breakup, she did not address why Evan tagged her in the baby picture.