'Temptation Island' Morgan Lolar Spent Valentine's Day With Co-Star Erica Steinhauer Amid Breakup
'Temptation Island' star Morgan Lolar spent Valentine's Day in California with co-star Erica Steinhauer amid breakup with Evan Smith.
Towards the end of 2019, engaged couple Morgan Lolar and Evan Smith announced they were moving from Virginia to California. According to Lolar, her fiance left for the West Coast a couple of months before her and reportedly cheated her on with "21-year-old Instagram models."
Even though the two seemingly broke up, Lolar still made the cross country move to California but hung out with a co-star for Valentine's Day.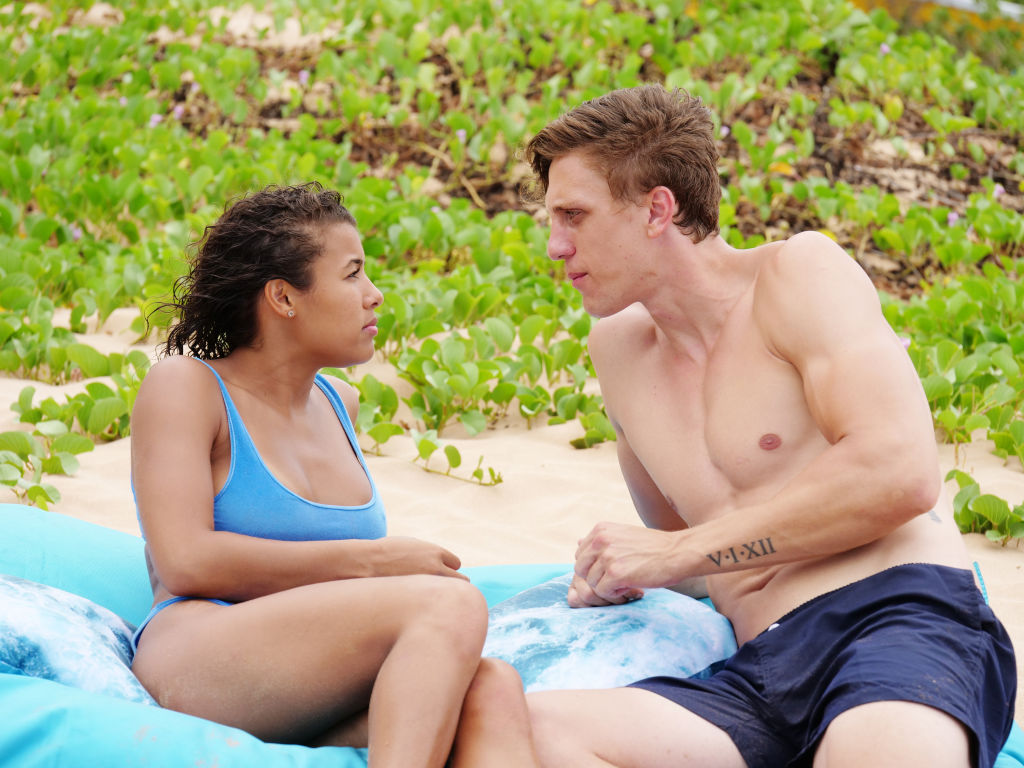 Morgan Lolar and Evan Smith on 'Temptation Island'
In September 2018, Evan Smith and his then-girlfriend, Kaci Campbell, arrived at Temptation Island with the hopes of leaving as an engaged couple.
After dating exclusively for five years, Campbell finally wanted a ring, and Smith wanted to prove himself to her. However, he almost immediately fell for real estate agent, Morgan Lolar.
Once he chose her for his second date, Smith never picked anyone else and only gave her his attention. Additionally, he asked Lolar to be his girlfriend before he talked to or broke up with Campbell.
When he saw his now ex at the Final Bonfire, he finally admitted he wanted to leave her for Lolar, crushing the Los Angeles-native. Six months later, Smith proposed to Lolar.
The couple lived together in Virginia for a little over a year until Lolar abruptly wiped her Instagram clean of all pictures with her fiance.
Morgan Lolar and Evan Smith broke up
On January 11, 2020, a few days after she deleted the photos, Lolar revealed Smith left for California and claimed he was "working" when he allegedly had "nightly sleepovers with 21-year-old Instagram models."
Lolar also removed Smith's name from her social media profiles and began publicly communicating with his ex, Campbell, on Twitter. However, she hinted they weren't broken up a few times and posted a picture on her Instagram story wearing her engagement ring, confusing many fans.
Therefore, they began believing the two were faking a breakup to appear on MTV's Ex on the Beach. However, Lolar quickly took to Twitter to debunk those theories.
Smith still has his photos with Lolar visible on his social media profiles, but he also deleted her name from his Instagram bio.
Morgan Lolar spent Valentine's Day with Erica Steinhauer amid breakup
Before the breakup, Lolar and Smith announced they were moving to California. Even though they ended up parting ways, Lolar still made the move across the country to the West Coast.
On February 4, she announced on Twitter that she arrived at her destination, and began hanging out with some of her Temptation Island co-stars, including Erica Steinhauer.
Even though the California-native didn't develop a connection with any of the guys on the island, she forged a great relationship with Lolar. The two hung out in a hot tub, drank wine, and ate Taco Bell for their Valentine's Day as Lolar didn't spend it with Smith.
However, according to her Tweet, the holiday went "like every other day" of her 2019 because she "bought dinner and didn't get flowers or gifts of any kind."
While Lolar spent her day with Steinhauer, her ex-fiance hung out with his friend, Adam Quinn, and the two played video games.