'Temptation Island' Season 2 Star Ashley Howland Revealed What Really Happened Between Her and Ben Knobloch
Throughout Temptation Island Season 2, viewers loved seeing Ashley Howland's relationship with Ben Knobloch blossom, especially after the insensitive things she heard her boyfriend, Casey Starchak, say in videos at the Bonfires.
She then rejected Starchak's proposal to start something new with Knobloch. However, at the reunion, Howland claimed her relationship only lasted two days, and then he dumped her.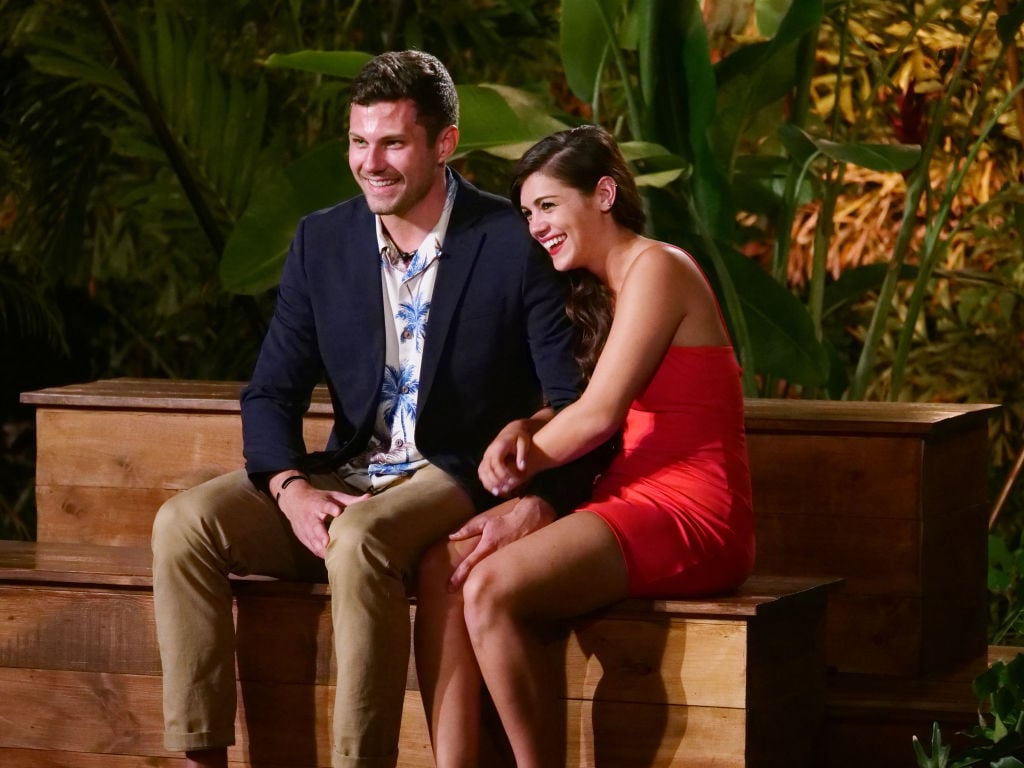 Knobloch said they broke up because the Florida-native slept with her ex-boyfriend, something Howland vehemently denied. The social media influencer took to her YouTube channel to offer more insight into her two-day relationship with Knobloch and if she cheated on him with Starchak.
Ashley Howland broke down her two-day relationship with Ben Knobloch
According to Ashley Howland, she left the island with Ben Knobloch, and they stayed in a hotel together before flying home. He asked her to be his girlfriend; however, she was "distraught" from the proposal attempt from now ex-boyfriend, Casey Starchak, so she declined.
Howland had a layover flight in Arizona, where Knobloch lives, and they hung out for around an hour before she flew back to Florida. Howland explained she stayed in the Sunshine State for a month, and she Facetimed with Knobloch frequently before visiting him in Arizona.
The Deland-native said she stayed with him for a weekend and met some of his friends. According to Howland, they also officially became a couple, but then he became "sketchy" and "distant" once she returned to Florida.
Howland claimed he told her he was "busy with school and work" and then broke up with her two days later to go on a camping trip with other females. The social media influencer confronted him, but he promised her that nothing inappropriate happened.
Then, they saw each other in California, and Knoblock pretended he didn't see her. Additionally, she found out "with 100% proof" that he slept with single Rachel Hamel, who, ironically, is Starchak's new "best friend."
Howland said she asked Knobloch if he did have relations with her, but he denied it until she provided him with proof. The Arizona-native also admitted he was going to Las Vegas with a different woman.
Therefore, Howland realized Knobloch "played her like a ukelele" and no longer considered him a friend. She ended her rant about him by explaining he says "crazy stuff" in real life, is a different person than he portrayed on Temptation Island, and the "definition of a f**k boy."
Ashley Howland denied sleeping with Casey Starchak
At the reunion, Knobloch said they broke up because she slept with her ex-boyfriend after hanging out with him in Florida. Howland denied the rumors, but a few of the single girls whispered to each other that Starchak himself told them that he did hook up with Howland.
However, she said she "just talked to him" and believes he never said that. She admitted they hung out with mutual friends and kissed. However, Howland claimed she and Knobloch "were nothing at that point."
What is Ashley Howland doing after the 'Temptation Island' finale?
The social media influencer moved from Florida and currently lives in Los Angeles, California, with Temptation Island co-star, Ashley Goldson.
She announced she's "a single lady now," and claimed Deac Conti sent her three videos "of his Deac." However, the Florida-native has no interest in him, although she still loves and respects him.