'Temptation Island' Season 4: Fans Think 2 Couples Are Still Together Based on Social Media
Fans think two couples from 'Temptation Island' Season 4 are still together based on their recent social media activity. One pair seemed to attend Coachella together.
Temptation Island Season 4 is still airing on USA Network, but fans believe they already know at least two couples who are still together following filming.
[SPOILER ALERT: Possible spoilers ahead for Temptation Island Season 4.]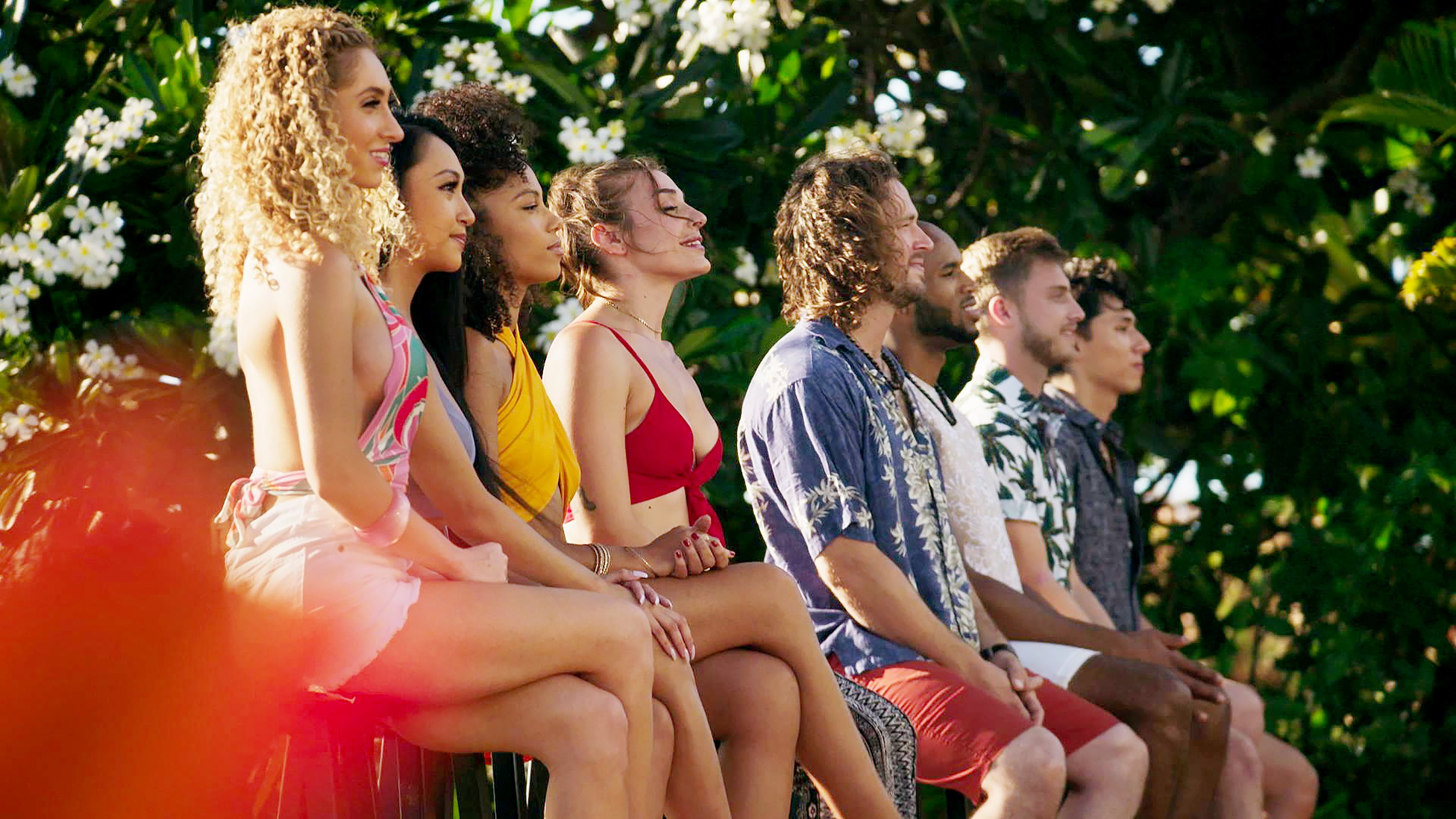 Lascelles Lagares and Ashley Rodriguez are reportedly still together
After a seven-year relationship, Lascelles Lagares and girlfriend Ashley Rodriguez went on Temptation Island. They felt too "dependent" on one another.
Although Lascelles is seemingly falling for a single in his villa, and Ashley developed a connection with someone, it seems as though they chose each other following filming.
A few weeks after the show premiered, Lascelles posted about a pop-up shop he attended in Sunset Park. Fans paid close attention, noticing he tagged an account (via Reddit).
Ashley uploaded a selfie to her Instagram story, showcasing a diamond on her tooth. She thanked the same account Lascelles tagged in his post, leading fans to believe they attended the Brooklyn, New York event together.
Iris Jardiel and Luke Wechselberger were allegedly together for Coachella
Another couple, Iris Jardiel and Luke Wechselberger, signed up for the show due to their trust issues that threatened their five-year relationship.
While she quickly connected with a single she met, he's hoping to show Iris that he's the guy for her.
Around the same time as Lascelles and Ashley's pictures, fans noticed that Iris and Luke seemed to have attended Coachella together. She uploaded a picture of her outfit in a backyard to her Instagram story and tagged the California-based music festival.
He posted a photo of what fans believe was the same backyard and also tagged the event. Therefore, it's assumed the couple is still together.
The couples are currently on 'Temptation Island' Season 4
Ashley brought her and Lascelles on the show, pointing out they had "gotten comfortable" in their near-decade-long relationship. Additionally, she wants to get married but noted they hadn't experienced life with other people.
Ashley quickly formed an emotional connection with Blake Blumenshine, something she wanted more of with Lascelles. However, he admittedly isn't in touch with his emotions as much as she wants. Watching her emotional bond develop through the weekly bonfires didn't concern him because he felt they wanted the process.
On the other hand, it seemingly hurt her to watch him get close to Trace Winningham. He told her she's everything he needed and broke down in tears at one point. He admitted he would have to choose between breaking her heart or his girlfriend's and later announced to the villa that he would only pursue Trace moving forward.
Trust issues brought Iris and Luke to the show. Her partying ways caused him to feel insecure, resulting in him reaching out to women. Iris quickly connected with George Maxey as she appreciated his "thoughtfulness" but cut things off after wanting to be happy by herself. He hasn't gotten particularly close with anyone yet but seems focused on having fun and showing his girlfriend that he wants to continue a relationship with her. Temptation Island airs Wednesdays on USA Network.