Teresa Giudice: Why Former 'RHONJ' Producer Says They Did Not Initially Pay Much Attention to the Star
Teresa Giudice has been on 'RHONJ' since the show debuted. Giudice is the only original housewife who remains on the cast but one producer says Giudice was initially just a filler.
Carlos King has produced several iconic reality shows, including Love & Marriage Huntsville and Bravo's The Real Housewives of New Jersey. As the self-proclaimed king of reality television, fans have been waiting for him to release his highly anticipated list of who he considers being the greatest housewives of all time. Teresa Giudice made the list. But ironically, King says producers didn't initially see Giudice as the star of the show.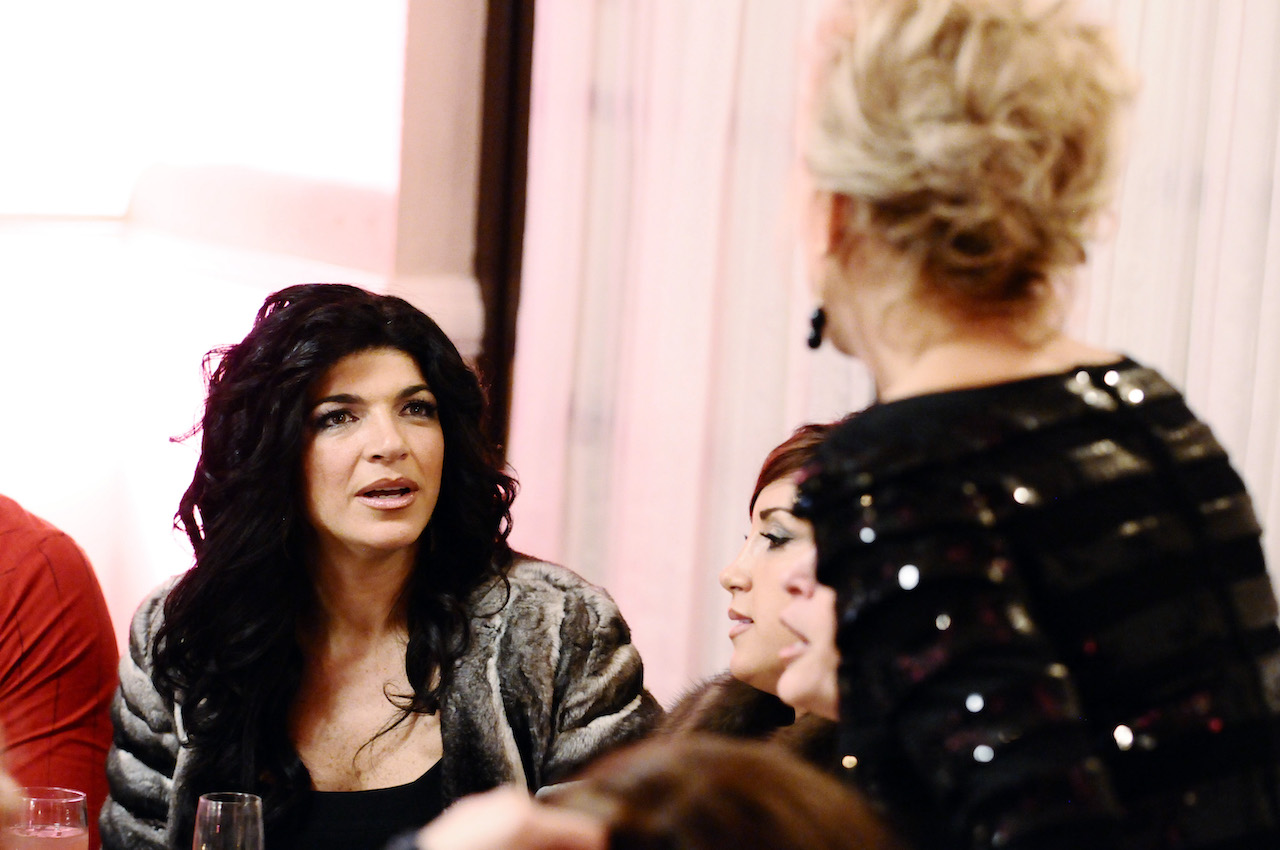 Carlos King says producers focused more on the Manzo family
In part two of King's listicle naming his Top 10 greatest housewives of all time, King explained why Giudice made the list. Fans may remember that in Season 1, the show centered on the Manzo family's rivalry with Danielle Staub. Sisters Caroline and Dina were opposed to their sister-in-law Jacqueline Laurita's friendship with Staub. Giudice was also not in support of the friendship, as she was a longtime friend and ally of the Manzo's, primarily being the best friend of Dina. Everyone except Laurita saw Staub as trouble. 
For much of the season, Giudice's storyline honed in on her being a traditional housewife who catered to her home, her young daughters, and her husband Joe. Giudice spent lavishly and was viewed by viewers as the fun and ditsy friend. King admits in his Reality With the King podcast that producers felt similarly about Giudice and her spot on the show was more of a filler.
"Teresa, she was the underdog. We were so focused on Danielle [Staub] and Dina [Manzo] and Caroline [Manzo] and Jacqueline [Laurita] – like we were focused on that Manzo family drama and obviously Danielle being the villain of all villains on the show, that we really saw Teresa as like, 'Oh, she's cute.' But we never really paid attention to Teresa," he admitted.
Teresa Giudice's table flip changed everything
As the season progressed, more damaging information about Staub was revealed. An explosive book, Cop Without a Badge, alleged that Staub had been arrested several times, was involved in drug trafficking, and more. The book was spread around the town of Franklin Lakes, New Jersey and a major focal point of discussion. Staub insisted the book was filled with lies.
During the finale episode taping, Staub confronted the women about speaking about her in relation to the book. King says the infamous dinner table scene is what changed he and the other producers mind about Giudice. Giudice famously flipped a table after Staub told her to "pay attention." King explained:
Teresa eye-ball gagged when she was told 'Pay attention, please'…Your boy Carlos King was there and when Teresa flipped that table, not only did the cast run, some of the producers ran too. You guys have to understand that this happened back in 2008. I worked on Atlanta Housewives and I hadn't seen a table flip. So to see this table flip happen, and that Teresa was doing it, we're like, 'Teresa?! Not sweet Teresa!' That moment solidified Teresa as an icon.
Carlos King rates Teresa Giudice as the No. 2 greatest 'Housewife' of all time
King put Giudice as No. 2 on his list. Per King, the show cannot stand without Giudice.
"You know you are that girl when they stop production when your a– went to jail," he joked, noting Giudice's 15 month prison stint for bankruptcy fraud. "They said we know we can't film with just Melissa – I forgot who was on the show – but they were like we clearly can't film with the other girls without you…"
King says that even after being on the show since the beginning, Giudice remains the most entertaining to watch. He also foresees a spinoff in her future.