Teresa Giudice Served Her Sentence in the Prison That Inspired 'Orange Is the New Black'
Netflix sure knows how to create an addicting series. The streaming giant keeps bringing us hits like Stranger Things and Tiger King. Orange Is the New Black is a Netflix original with quite a following–it's actually the most-watched series on Netflix. The dramedy is based on the true story of Piper Kerman, a woman who served time in prison for money laundering. The series also has striking similarities to the experiences of some celebrity inmates, namely reality star Teresa Giudice.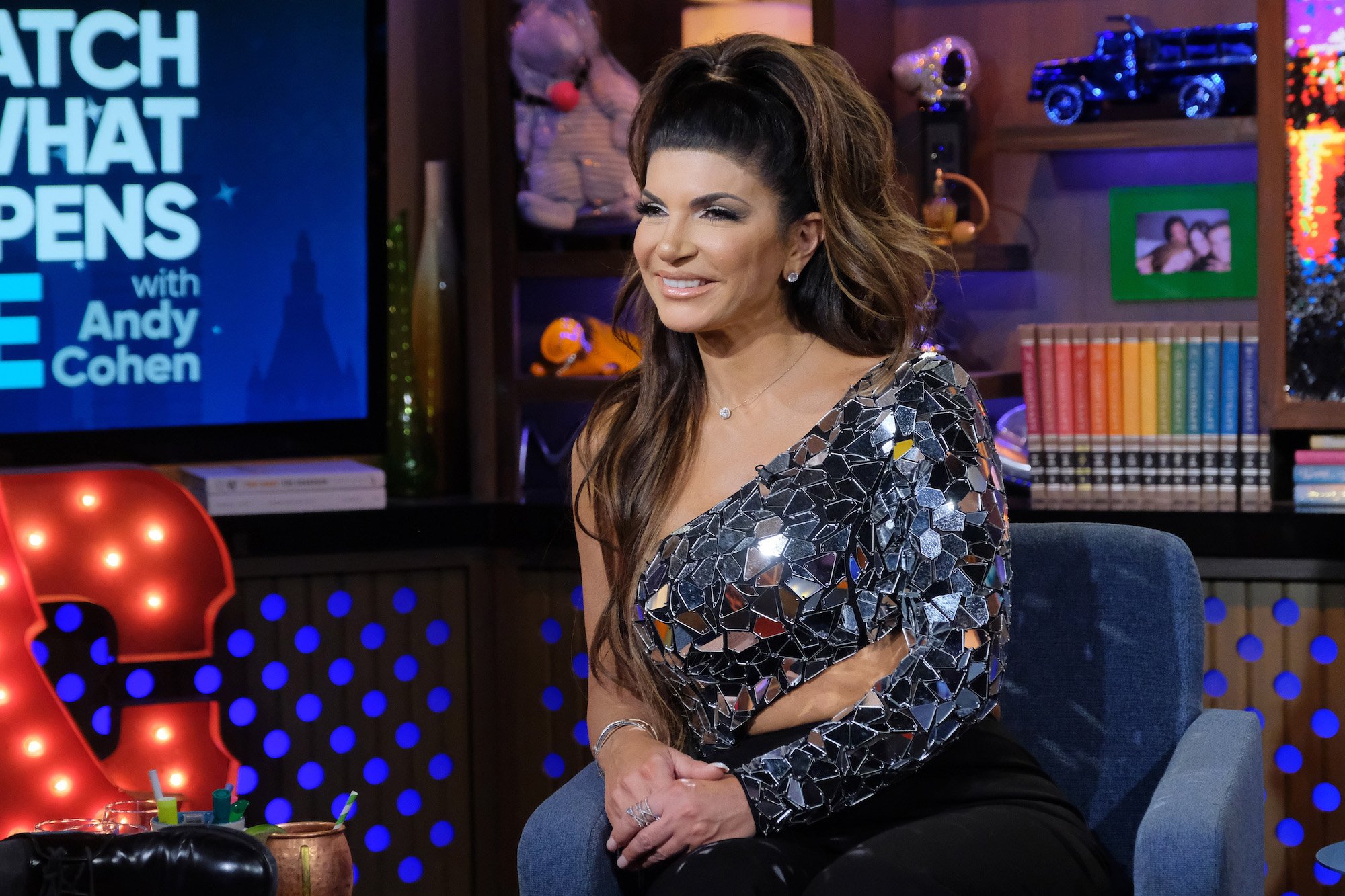 Who is Teresa Giudice?
Teresa Giudice is a reality television star, best known for The Real Housewives of New Jersey. She also has her own fashion line and is the author of several cookbooks, according to IMDb. Her cookbooks are heavily influenced by her Italian background. Giudice also has a memoir titled Standing Strong. 
Teresa was married to Joe Giudice for 20 years, but the couple separated last year, PageSix reports. They share four daughters–Gia, Gabriella, Milania, and Audriana. The two are still friends and maintain a close relationship despite the separation. 
Before she became famous for flipping tables and feuding with her family on reality television, Giudice had an interesting background. In high school, she was a baton twirler and saxophone player. She attended Berkeley College and graduated with a degree in Fashion Marketing and Management. Giudice met her former husband when she was only 14 years old. They married in 1999, and 10 years later they were making a reality television series. 
Why did she go to prison?
According to Women's Health, in 2003, Teresa and Joe Giudice were both indicted on fraud charges. They were accused of using fraudulent information to apply for loans and hiding assets while filing for bankruptcy. Joe was also accused of failing to file four years of federal tax returns. 
The Giudices were convicted in 2014. Their list of charges included mail, wire, and bankruptcy fraud. The judge was considering probation for Teresa, but the couple then hid more assets from the court. Her lack of cooperation irritated the judge, and she was sentenced to 15 months in prison. Joe received a sentence of 41 months.
RELATED: Here's What Teresa Giudice Ate When She Was in Prison
Teresa served 11 months and was released on December 23, 2015. Her former husband then served his sentence. He was released March 14, 2019 and immediately sent to an immigration detention center. He ended up leaving for Italy soon after.
Was an 'OITNB' character really inspired by Giudice? 
The Netflix series Orange Is the New Black was inspired by a book written by Piper Kerman, who was incarcerated for felony money laundering. Kerman and Giudice both served their time at the Federal Correctional Institution in Danbury, CT. Some fans began comparing Giudice to Piper Chapman, the main character based on Kerman. 
The two do share similar experiences, but that isn't too surprising. After all, Giudice and Kerman were in the same prison. People magazine found several similarities between the series and Giudice's memoir. Like the women in OITNB, the reality star received a prison nickname–Hollywood. Her arrival in the prison resulted in a strip search during which she was told to squat, stick out her tongue, and cough, just like Chapman. Another striking similarity between the show and Giudice's prison time was for inmates to explore their sexuality while incarcerated.
Season four of the series brought a new character into the mix, a celebrity named Judy King. According to Bravo, Giudice thinks they read her memoir and based the character on her experiences. While Giudice was somewhat of a celebrity during her time in prison, the show's creator says the Judy King character was not based on her. King was actually based on Martha Stewart, who also served time in a federal correctional facility.