Teresa Giudice's 'RHONJ' Season 12 'Mole' Exposed? Exclusive With 'Blogger' Accused of Doing Margaret Josephs' Dirty Work
Teresa Giudice from 'RHONJ' thinks Margaret Josephs is giving gossip about her relationship to bloggers. Fans on social media think they know who the blogger is.
Teresa Giudice accused Margaret Josephs of spreading rumors about her fiancé, Luis "Louie" Ruelas to bloggers during the latest episode of The Real Housewives of New Jersey.
Guidice believed that Josephs dug into Ruelas's past and gave Bravo bloggers dirt on him. "Because you're talking to people in his past," Guidice said to Josephs during the latest episode of RHONJ. "That's what I think. I'm sure you inserted yourself."
One of the alleged "bloggers" is speaking out against the allegation. David Yontef, who actually isn't a blogger, was accused on social media of being Josephs' mole. He hosts the weekly podcast Behind the Velvet Rope. Plus he forged friendships with many Housewives, but especially the RHONJ cast.
He spoke exclusively to Showbiz Cheat Sheet about accusations that he's getting information from Josephs.
Is David Yontef spreading 'RHONJ' Season 12 gossip from Margaret about Teresa's fiancé?
Fans believed Yontef was guilty of spreading rumors from Josephs after he was seen on the last RHONJ episode at her mother's birthday party. He said he's friends with Josephs and others but he is not directly involved in the drama.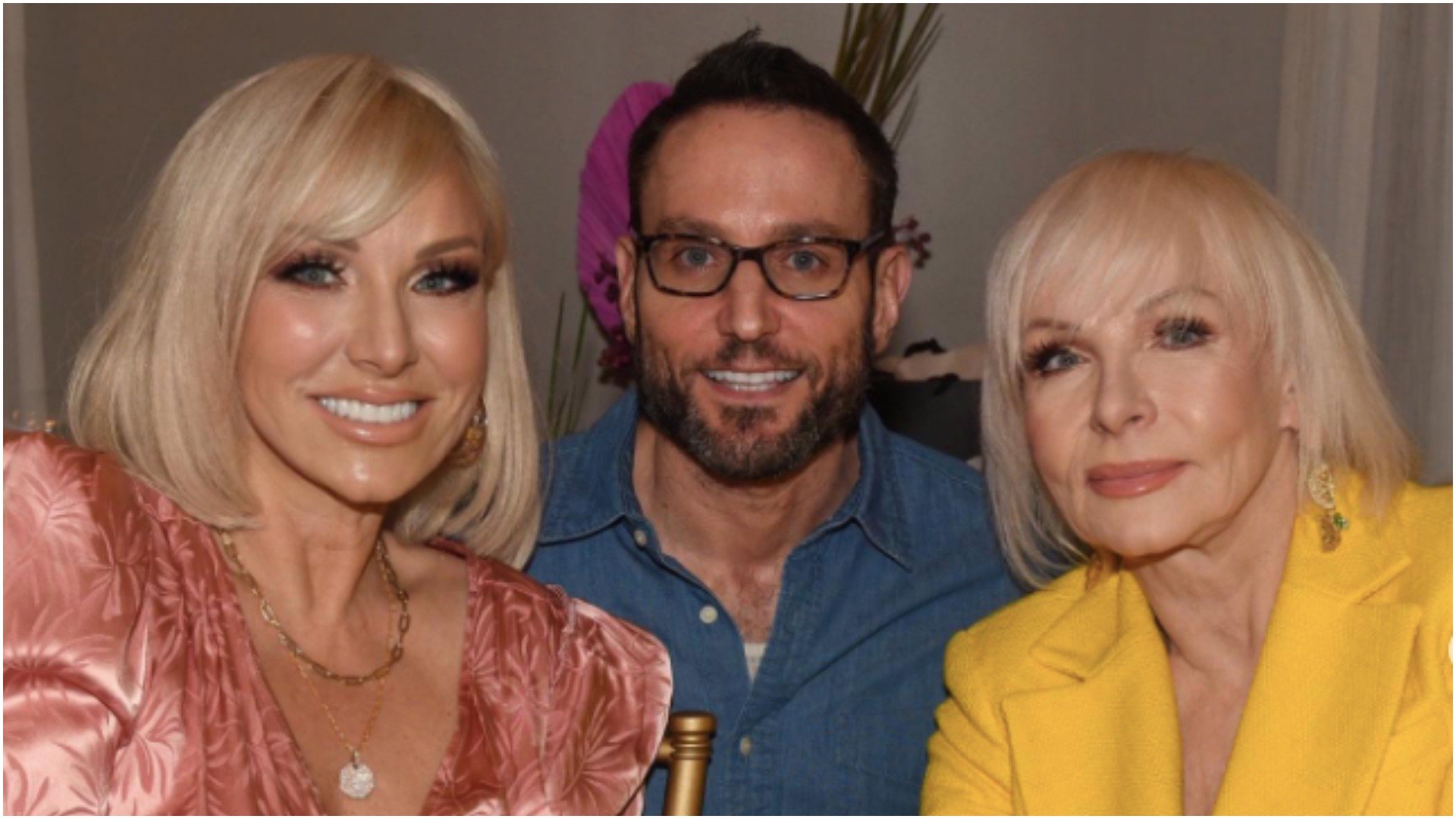 "People have tied me to last night's RHONJ episode in which Teresa incorrectly accuses Margaret of leaking info to 'bloggers,'" he said. "They have incorrectly identified me as 'the blogger' simply because I am friends with Margaret Josephs."
"I recently appeared on an RHONJ episode in attendance at her mother's 75th birthday party. And I have one of the leading and biggest Bravo podcasts, Behind The Velvet Rope," Yontef continued. "My podcast is an interview show where people from Bravo are interviewed. It is not a gossip show where I reveal gossip or things I 'heard on the street.'" He added again, "I am not a blogger."
'RHONJ' fans drew conclusions after the season 12 episode
"Being friends with Marge and having a media outlet through the vehicle of a successful daily Bravo pod are mutually exclusive and have nothing to do with each other. It is a sheer coincidence and people are certainly grasping at straws to connect the two," Yontef emphasized.
"Margaret Josephs has never leaked anything to me," he wanted to make clear. "We have much better things to talk about when we get together than Teresa Giudice or her current, and hopefully indefinite, relationship with Luis Ruelas."
Former 'RHONJ' friend joins David every Saturday
Yontef may not be shoring up gossip but he hosts a Saturday show alongside Kim "D" DePaola, who seems to have her finger on the RHONJ pulse. DePaola shares her insider knowledge of RHONJ behind the scenes on Yontef's show. For instance, she revealed on last Saturday's show that Giudice's brother, Joe Gorga joins the RHONJ reunion only to storm off stage at one point.
DePaola said, that Gorga "storms off the stage. He storms off, and Andy makes Teresa go chasing after him." She added, "I heard it was ugly. Like, really bad. Really bad. Joe Gorga is really over it. He just really is over it."
She believed that executive producer and reunion host, Andy Cohen was seriously worried about Gorga. "I guess something must have happened that Andy felt Teresa needed to go get him," DePaola said.