'Terminator' to Get an Anime Makeover on Netflix
'Terminator' is heading to Netflix as an all-new anime adaptation.
The Terminator franchise has yielded six films over the course of 30 years with tricky timelines and iconic characters such as Arnold Schwarzenegger's T-800, Carl. "I'll be back" is forever etched in pop culture consciousness.
With each installment, audiences have traveled to the past and future to follow the story that began with John and Sarah Connor. Now, fans will have the chance to revisit Terminator in a new format on Netflix as an anime TV show.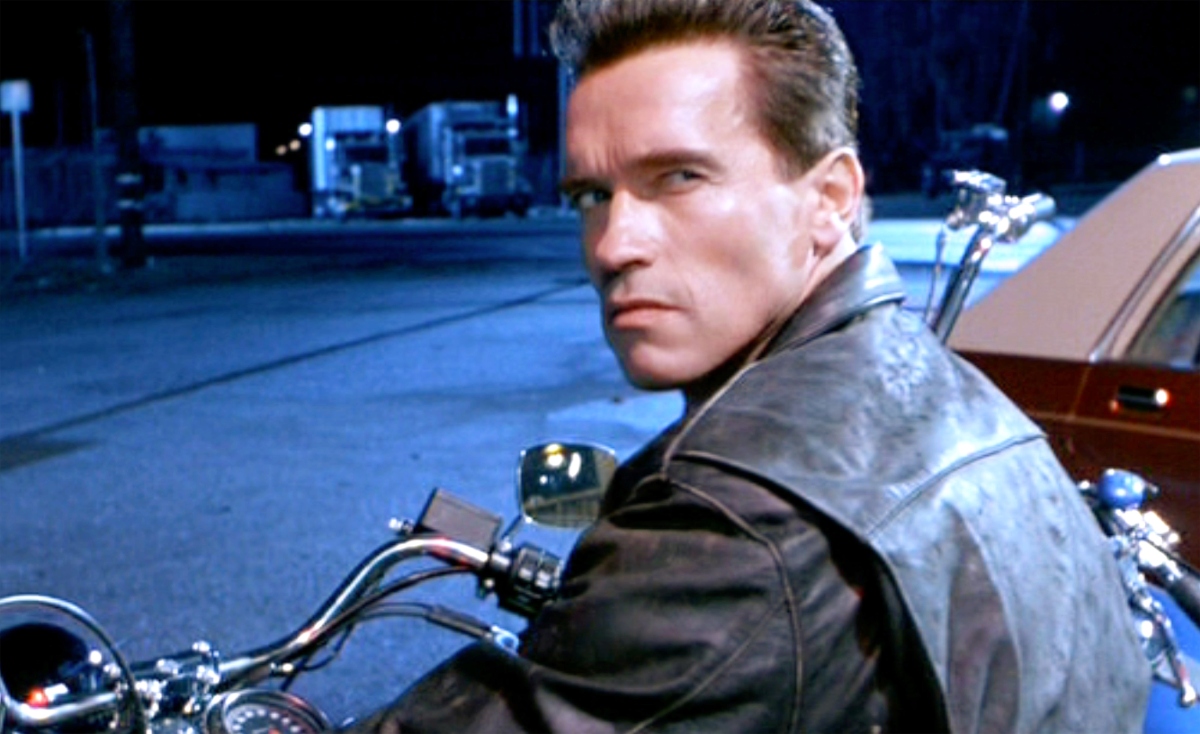 'Terminator: Dark Fate' was the last film in the franchise
James Cameron returned to the scene as a producer for Terminator: Dark Fate, marking the first time he worked on one of the films since the 1991 sequel, Terminator 2: Judgment Day.
Though he and director Tim Miller had creative differences that affected the movie's storyline, Cameron insisted on bringing Linda Hamilton and Arnold Schwarzenegger back to reprise their roles.
In this "final" 2019 Terminator film, two new heroes are introduced — Dani and Terminator Grace — who along with Sarah Connor and T-800, defeat Skynet's ultra-advanced AI soldier, Rev-9. By the end of tale, Schwarzenegger's T-800, Grace, and the Rev-9 are all dead robots, closing what seems to be the last chapter.
But as fans know, Terminators never really die.
Prepare for a Netflix 'Terminator' anime series
Skydance — the company who owns the rights to Terminator — is developing a new anime series for Netflix. Mattson Tomlin is on board to write, and his previous projects include Project Power and the upcoming The Batman starring Robert Pattinson, Colin Farrell, and Zoe Kravitz.
Tomlin issued a statement via a Netflix press release expressing his excitement.
"Anyone who knows my writing knows I believe in taking big swings and going for the heart. I'm honored that Netflix and Skydance have given me the opportunity to approach Terminator in a way that breaks conventions, subverts expectations and has real guts," he said.
As far as what the show will be about, Netflix's VP of Japan & Anime John Derderian hinted more fighting is coming.
"The new animated series will explore this universe in a way that has never been done before. We can't wait for fans to experience this amazing new chapter in the epic battle between machines and humans," he said.
Netflix has several other successful anime series
Netflix offers an array of anime series, some of which boast strong fan bases. Castlevania is airing three seasons on the streamer and remains one of its most popular offerings. The series centers on Dracula's revenge against humanity and the vampire hunter Trevor Belmont. There's plenty of blood, magic, and politics.
Other favorites include Aggretsuko which follows the red panda Retsuko, the engaging Blood of Zeus, Beastars, and the notoriously sexual and violent Devilman Crybaby. Additionally, Netflix is developing more anime shows based on established properties including Skull Island and Tomb Raider which are joining Pacific Rim and Resident Evil on the roster.  
Should Tomlin decide to gear his Terminator series toward adults with darker, bloodier themes, it will be at home on Netflix.