Terrence Howard Is Suing FOX For Money He Says He's Owed From 'Empire'
After six seasons, FOX's music family drama, Empire, is coming to an end. The show had already begun experiencing a fluctuation in viewership and ratings before the Jussie Smollett scandal rocked tabloid headlines. After Smollett's contract was not picked up for the final season, the network announced the sixth season would be its last. After the drama with Smollett simmered down, there are new issues between its star, Terrence Howard, and the network.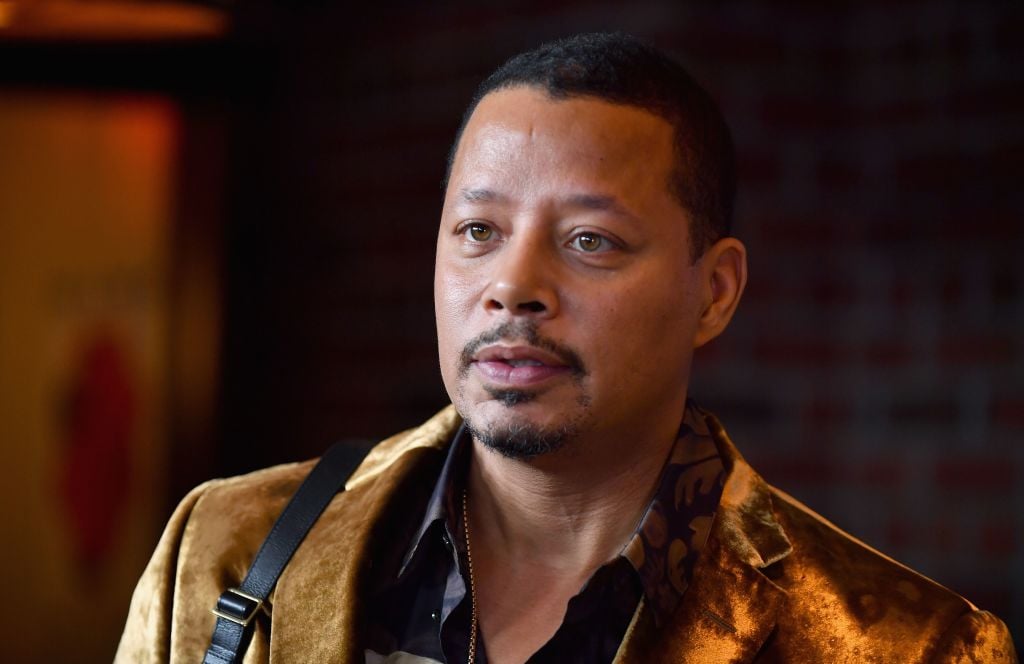 Howard and 20th Century FOX are battling it out in court over financial discrepancies. Howard is alleging the company owes him money for episodes he's starred in – while the network claims Howard's ex-wife is demanding all of Howard's income be handed over to him in their divorce settlement.
FOX sues Terrence Howard after ex-wife demands his 'Empire' payments
Howard and his ex-wife, Michelle Ghent, became embattled in a bitter divorce beginning in 2013. According to The Blast, in August 2019, Howard was ordered to pay Ghent $1.3 million in back spousal support – combined with his television success from Empire. 
It's unclear if Howard ever made any attempts to pay Ghent directly, but Ghent filed legal paperwork demanding that 20th Century FOX hand over all of Howard's Empire earnings to her until the court-ordered settlement was paid off. As a result, 20th Century Fox filed their own legal documents against Howard, Ghent, Howard's company Universal Bridges, and several law firms.
20th Century claims they owe Howard $25,000 for his work on Empire and will owe money in the future for his additional work as the season has not yet wrapped. They want a judge to confirm who the money is owed to – Ghent or Howard – so that they aren't held liable for sending payment to the wrong party.
Terrence Howard sues FOX to hand over all 'Empire' checks to his company
Upon discovery of FOX's lawsuit, Howard says any money owed to him should be sent directly to his company as initially laid out in his contract. In a new suit filed by Howard, he says his payments were initially being directed to his company account as agreed upon, but recently stopped. 
He continues to show up for work and film, but accuses the network of failing to pay him for the last three produced episodes "even though it was contractually obligated to do so." Howard and his company are suing for the money owed from his episodes shot – and they are also asking FOX to cover his attorney fees.
Howard has appeared on the show since season 1 as a lead cast member. He was earning $125,000 per episode but his salary increased to $250,000 per episode throughout the show's run.
In addition to his acting, Howard has contributed a number of songs to the show that has also been sold on digital streaming platforms and official soundtracks. The soundtracks were a hit, even earning a Grammy nomination. Many of the songs have also been reused throughout other seasons of the show.