Terrifying Horror Movies That Are Based on Urban Legends
Urban legends, no matter how ludicrous, have a way of getting under your skin. From killers lurking in the backseat of a car to the deadly combo of Pop Rocks and soda, urban legends slink their way into the public consciousness. Here are seven horror movies that capitalize on the squirming unease left by these myths.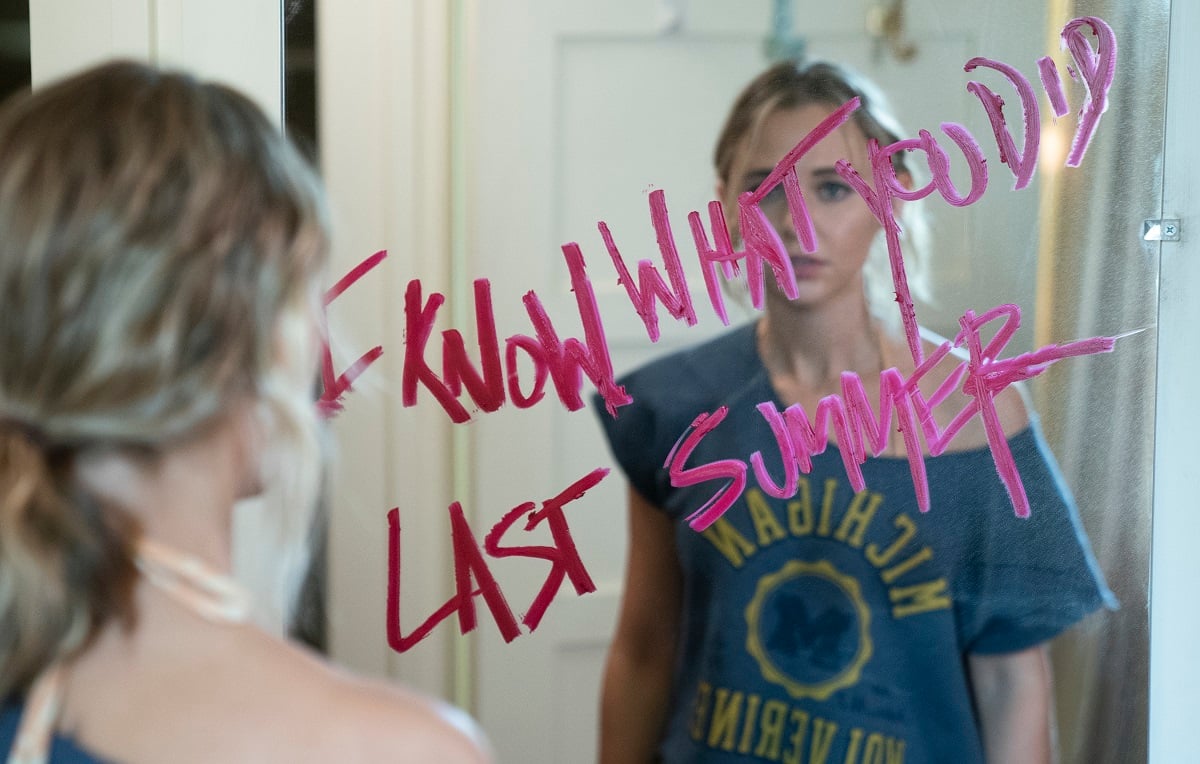 'Urban Legend' (1998)
If you want to hit every classic urban legend in one go, Urban Legend is your best bet. The slasher film stars Jared Leto, Alicia Witt, Rebecca Gayheart, Tara Reid, and Joshua Jackson as college students terrorized by a killer who uses urban legends as murderous set-ups. 
The horror movie brings in all the heavy-hitter myths: the killer in the backseat, a dorm room murder next to a sleeping roommate, organ harvesting, and even death-by-Pop Rocks. 
'Willow Creek' (2013)
Willow Creek is a found-footage horror movie that takes on the legend of Bigfoot. A couple (Bryce Johnson and Alexie Gilmore) attempt to capture Bigfoot on camera by camping in the woods where the creature allegedly lives. Despite warnings from locals and hints that Bigfoot could be a bit more aggressive than they thought, the couple sticks it out, desperate to prove that the legend is fact.
'The Hitcher' (1974)
In The Hitcher, C. Thomas Howell stars as Jim, a driver who ignores all the classic advice and picks up a hitchhiker, aptly named Ryder (Rutger Hauer). After Jim narrowly avoids death via switchblade, Ryder stalks him across West Texas, attempting to frame Jim for his grisly crimes. 
'When a Stranger Calls' (1979)
When a Stranger Calls is a version of the legend that has unnerved generations of babysitters. In the horror movie, a teenage babysitter (Carol Kane) receives a telephone call from a man asking if she's checked on the children. Though she believes it's a joke, the calls keep coming. When she finally calls the police, she learns that the calls are coming from inside the house. 
'Trick 'r Treat' (2007)
Like Urban Legend, Trick 'r Treat tackles more than one classic myth. The horror movie has a nonlinear storyline, showing interconnected moments all set on Halloween night. At the core is an eerie trick-or-treater who deals grim consequences for anyone who breaks the night's traditions. The film features poisoned candy, vandalized jack-o-lanterns, and a school bus massacre. 
'Candyman' (1992)
The 1992 film is a version of the Bloody Mary myth set in Chicago's notorious Cabrini-Green housing project. When a university student (Virginia Madsen) begins research into the Candyman legend for her thesis, she discovers not only that he's real but that he's become fixated on her. The original horror movie received a sequel in 2021 that picks up decades after the first. 
'I Know What You Did Last Summer' (1997)
'90s megastars Jennifer Love Hewitt, Sarah Michelle Gellar, Ryan Phillippe, and Freddie Prinze Jr. star in this version of the hook-handed man story. The group decides to cover up their accidental killing of a pedestrian after a drunken car ride. A year later, they begin receiving threatening notes from someone who claims to know about the cover-up. Per TVLine, a new Amazon Prime series will serve as a retelling of the horror movie.