Terry Crews Reveals His Favorite Wayans, His Least Favorite 'Star Wars', and More in a Vanity Fair Lie Detector Test
Fans who want to learn some little-known secrets about Terry Crews are in luck. The TV and film star stopped by Vanity Fair to take their lie detector test.
Terry Crews is an actor and television personality known for his comedic timing and brawny build. After retiring from the NFL in the late '90s, he switched gears and began his career as an actor. Since his big-screen debut in The 6th Day, opposite Arnold Schwarzenegger, Crews has racked up dozens of credits, including principal roles on the two long-running sitcoms, Everybody Hates Chris and Brooklyn Nine-Nine. Fans who want to learn more about the actor are in luck because he stopped by Vanity Fair to take their lie detector test.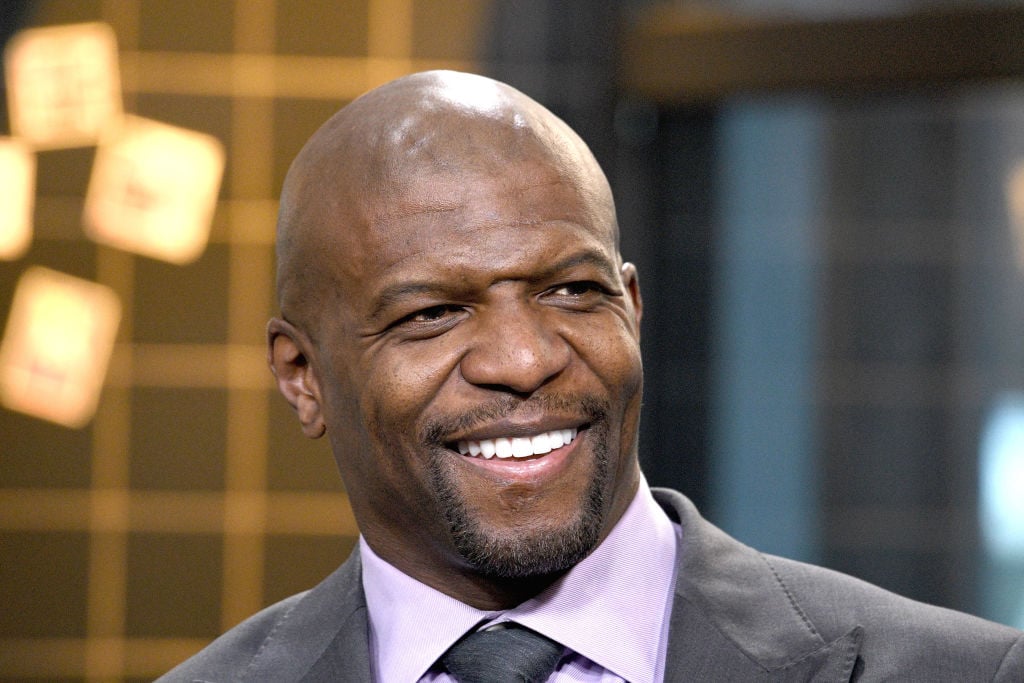 Terry Crews on the Wayans brothers
Crews has worked with members of the famed comedy family, the Wayans, on various projects. He appeared with Marlon Wayans and Shawn Wayans in White Chicks, directed by Keenen Ivory Wayans. He also appeared in an episode of the sitcom, My Wife and Kids, starring Damon Wayans.
When asked which Wayans he likes more than the others, he answered definitively, "Keenen. Keenen Ivory Wayans."
Terry Crews on 'Star Wars'
The video revealed that Crews is a big fan of Star Wars — such a big fan that he has Star Wars-themed wallpaper in his office. But Crews hesitantly confessed that Star Wars: The Rise of Skywalker is his least favorite movie in the series. Crews is not alone. The film's Rotten Tomatoes score of 52% on the Tomatometer makes Star Wars: The Rise of Skywalker the lowest rated live-action film in franchise history.
Terry Crews on family life
Crews is a family man who enjoys being with his wife and five children, but the fitness buff admitted during the lie detector test that he likes working out even more than he enjoys playing with his kids. He also revealed that he pulls his weight with household chores, especially in the kitchen. For him, cleaning the kitchen is therapeutic. Crew beamed, "There's nothing more satisfying than the counters shiny and spotless."
The star also spends time in the kitchen making baked goods during his dietary cheat days and says he would consider a gig on a baking show. Crew expressed confidence that he could win a cooking competition by making something enjoyable to taste and to look at, in the form of "an artistic bread pudding." 
Although he has been married for 30 years, Crews acknowledged that he fell short in the early days of marriage by saying, "The first few years of our marriage, I was not a good husband. I was very selfish. I was like what you would call a toxic male. I thought that I was more valuable than my wife."
But he says the opposite is true for his other half. "She's always been a good wife," Crews gushed.
Terry Crews on talent
There is lots of talent packed into Crews' 6-foot-2¾ inch frame. The America's Got Talent host is also an accomplished flutist but would choose to display a different skill if he were a contestant on the show.
"I would paint a mural of myself shirtless. I would be shirtless in the mural, and I would have my shirt off as I was painting the shirtless mural." He mused that Simon Cowell would give him the X, but he would continue to paint because no one could stop him.
Crews' love for art was once a means of income for him. He divulged that he was once employed as a sketch artist. He also came clean that he sometimes sketches his Brooklyn Nine-Nine co-stars when they are not looking. 
Brooklyn Nine-Nine airs Thursdays at 8:30 p.m. on NBC. Everybody Hates Chris is now streaming on Hulu.
Read more: 'Saturday Night Live' Comic Pete Davidson Tells 'Hot Ones' Why He Quit the Internet