'Tesla' Sundance Movie Review: The Prequel to Your Car
The biopic about Nikola Tesla starring Ethan Hawke as the inventor takes great liberties with history, and it's a lot more fun this way. Read our movie review from Sundance.
Ethan Hawke IS Nikola Tesla. That should be enough of a selling point, but this irreverent history of the birth of electricity has even more to enjoy than a celebrity portrayal of the historical figure.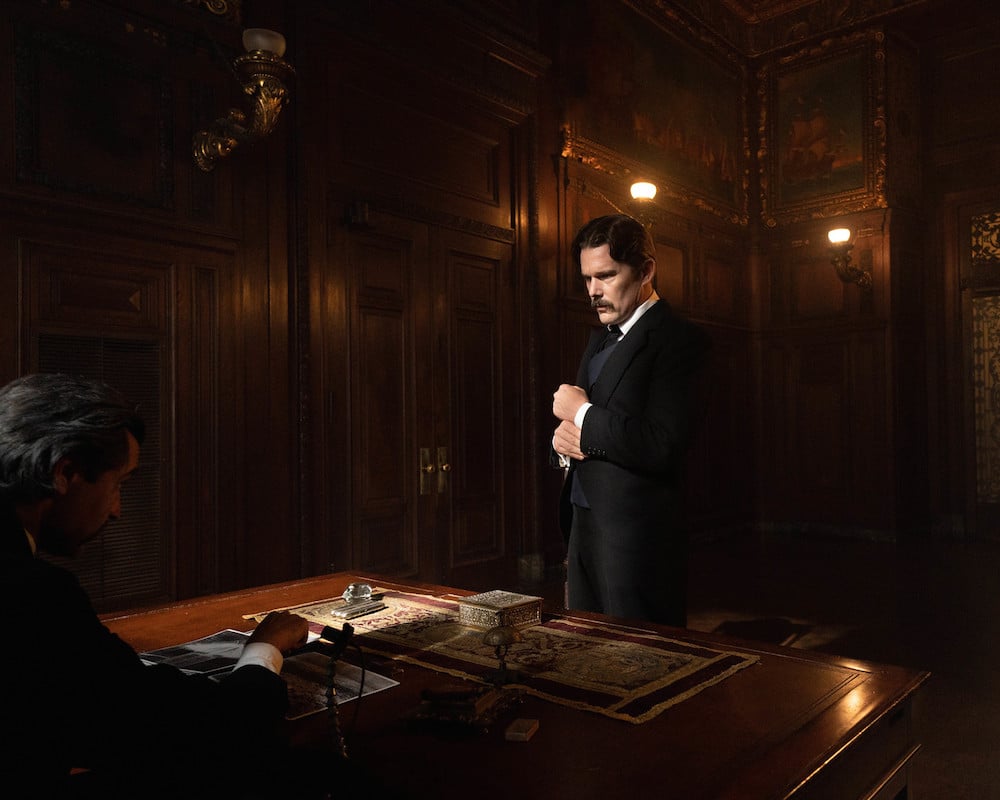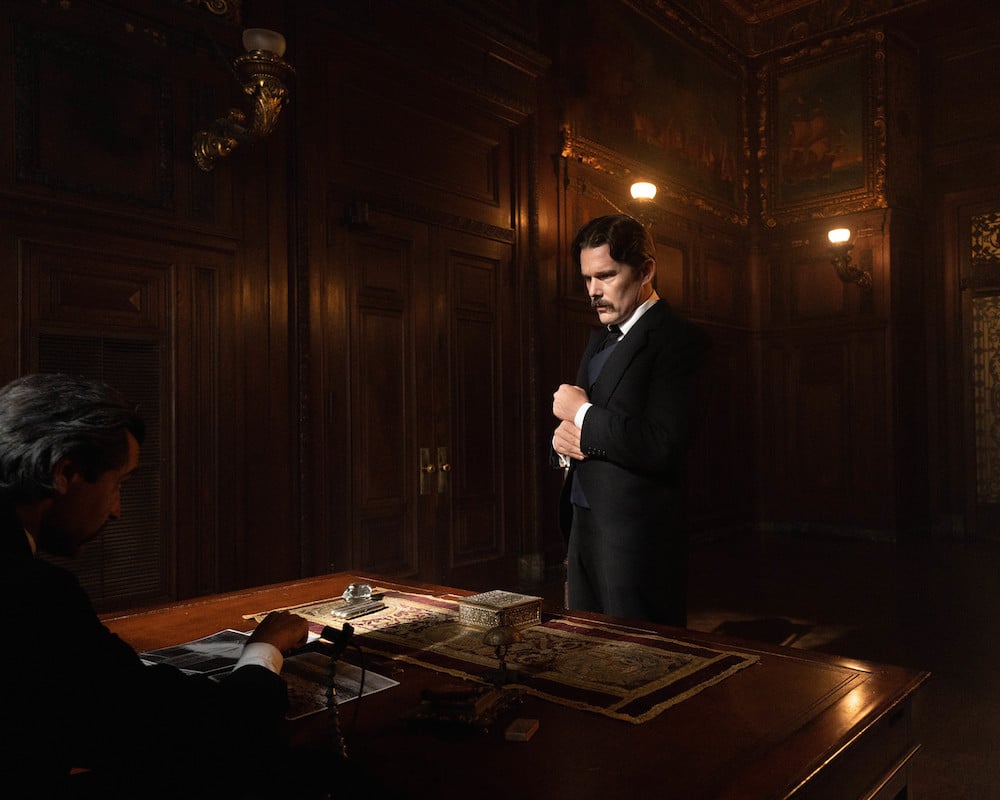 There is real information about the inventor in this movie but it's much more about the experience of being Nikola Tesla. Today people may take him for granted as one of the fathers of electricity now that they named an electric car after him, but it wasn't easy being Nikola Tesla.
Googling Nikola Tesla
The film opens with period appropriate Ethan Hawke in a 19th century suit with that mustache. Then his wife Anne Morgan (Eve Hewson) greets the viewer in modern day with a MacBook computer. She offers to explain Tesla beyond the Google search you could doc. As such, she both narrates and manipulates the film.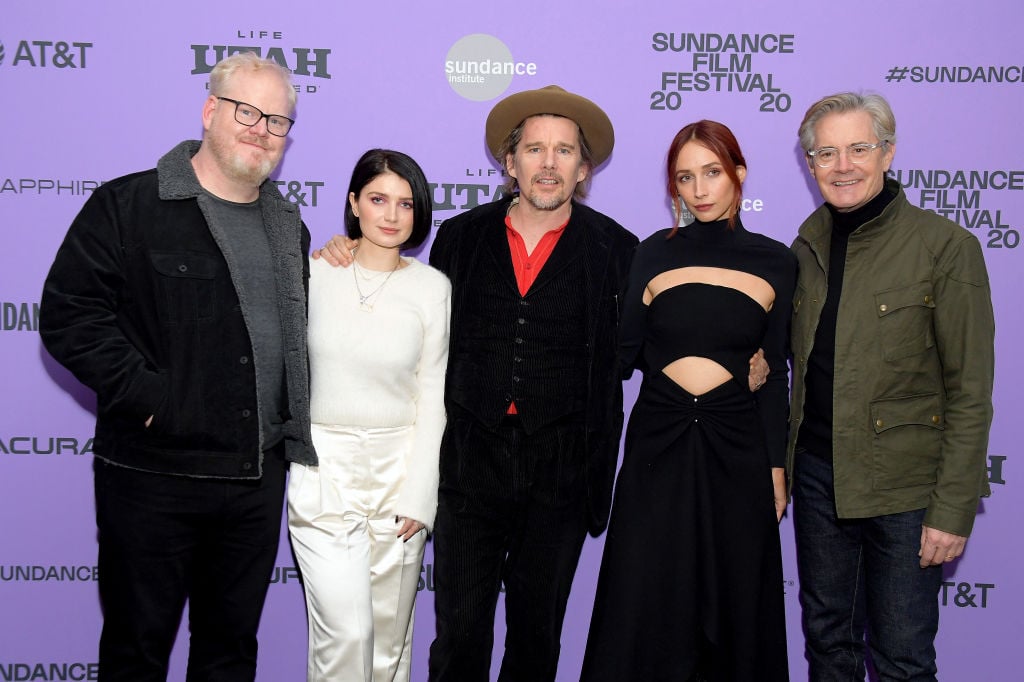 You'll see his rivalry with Thomas Edison (Kyle MacLachlan) and his partnership with George Westinghouse (Jim Gaffigan). Actress Sarah Bernhardt (Rebecca Dayan) also engages Tesla's services. The film follows his experiments and discoveries, including the Tesla coil and the execution of William Kemmler using the first electric chair, but those are the Google parts. The other parts are more fun.
He broke the rules. So does his movie.
Michael Almereyda's film covers the historical facts of his discoveries, and the procedure of acquiring funding and implementing it. Morgan also tells stories that never happened. Tesla and Edison have childish feuds that probably convey the spiritual truth of their rivalry, but involve food fights.
There are plenty of scenes full of authentic period detail and then there are scenes where Ethan Hawke stands in front of a screen projecting farmland with horses. Sometimes it's not even a screen, it's just a theatrical set like a play. In one scene he's standing in front of a black and white drawing of a waterfall while they spray water on him. Yet the literal history and the impressionistic history blend together seamlessly.
Hawke even does a karaoke song in the Tesla voice. By that point the movie has earned it. It also helps explain the science. A viewer may not understand the difference between alternating current and direct current, but the artistic demonstrations of Tesla's discoveries distinguish them from Edison's.
Who was Nikola Tesla?
Ethan Hawke plays Nikola Tesla as a quiet man. When he speaks, it's slowly and deliberately. He sings that way too. At one point early in the film, he admits to Morgan that he's thinking all the time. He can't turn it off and that makes it hard for her to connect with him.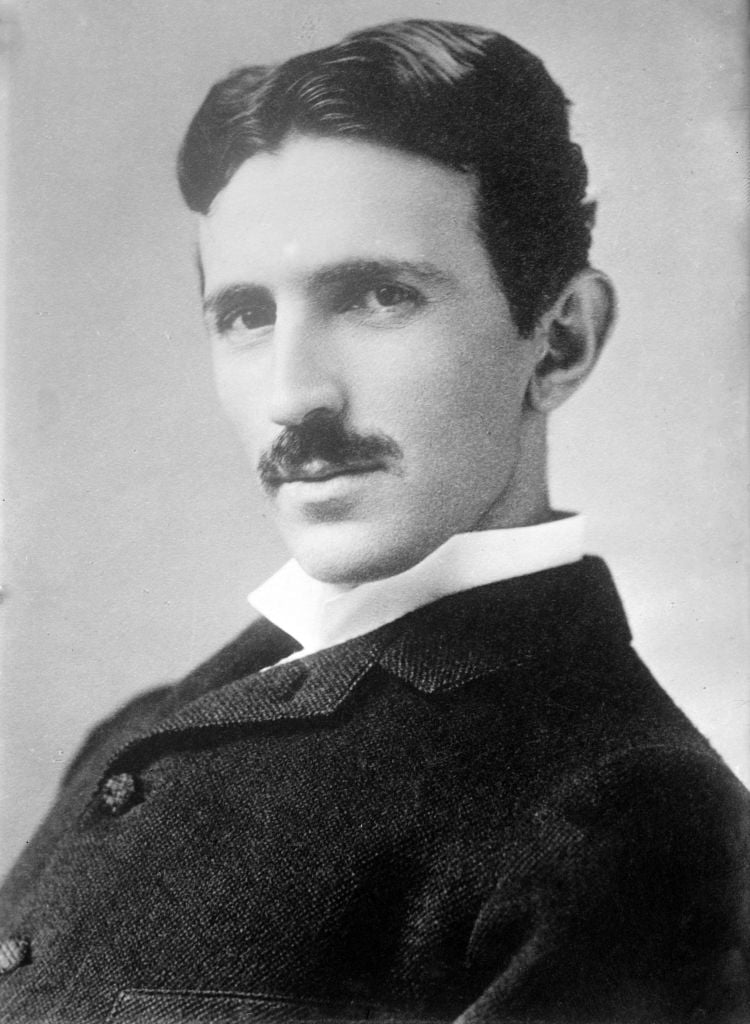 Any introvert can relate to that. Tesla's inventions are as groundbreaking as Edison's but the schmoozing involved is harder for him. His work should speak for itself, but there is always a social component. Perhaps that's why the karaoke song works, because it's so random it's Tesla's impression of what gregarious people do.
No movie, no matter how historically accurate, is a totally factual document of history. A documentary isn't even completely, since the editing process adds manipulation. It's certainly a valid approach for films to try to tell an accurate linear history, even if they must composite characters and consolidate events. Given the nature of film, it's fun to see a film like Tesla fully embrace the format of cinema to create an unorthodox Nikola Tesla biopic.