Teyana Taylor Gave Birth to Her Second Child in Her Bathroom — Again
As the coronavirus crisis rages on, more and more people have begun welcoming their "pandemic babies" into the world. A new bundle of joy is exactly what many parents need right now. R&B singer Teyana Taylor and basketball star Iman Shumpert are among those parents.
Teyana Taylor and Iman Shumpert started their family years ago
Teyana Taylor and Iman Shumpert started their family together in 2015. Shumpert made headlines in December of 2015 when he delivered his daughter Iman Tayla Shumpert Jr. himself. Junie was originally due to be born in January of 2016, but came unexpectedly a month earlier.
Later in 2016, Taylor hinted to Wendy Williams that she had married Shumpert, an NBA champ and player for the Brooklyn Nets. They tied the knot in October, and have been living happily together with Junie ever since.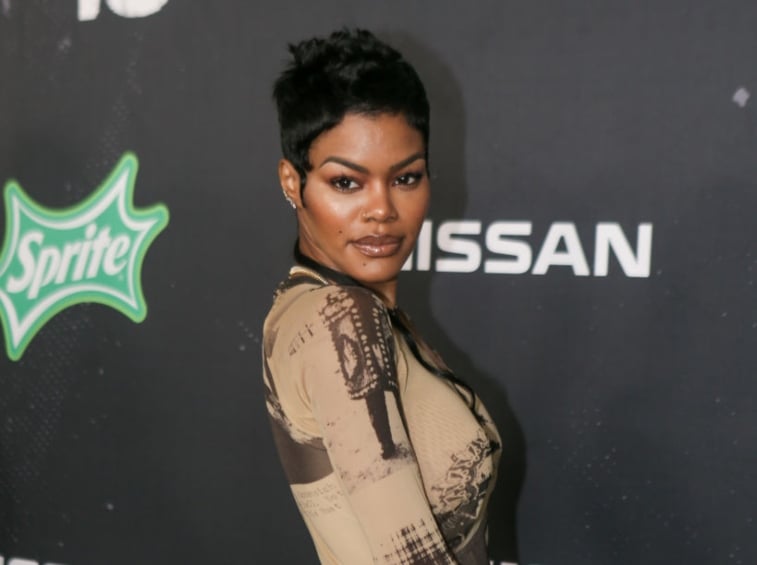 Teyana Taylor and Iman Shumpert celebrated their baby shower the day before
Teyana Taylor revealed her pregnancy with her and Shumpert's second child in her music video for "Wake Up Love" earlier this year. The video portrays the Taylor-Shumpert family as a single, loving unit.
They had their baby shower for daughter Rue Rose in early September, but apparently she was jealous of the party and wanted in on the fun. Taylor gave birth the following day.
Teyana Taylor has given birth to all of her children in her bathroom
Both Junie and Rue were born premature, leaving Taylor and Shumpert to handle delivering the babies themselves. Junie's unexpected early arrival forced Shumpert to deliver the baby himself. Taylor gave fans an exclusive look into what the moment felt like on the intro track for her latest album The Album by including Shumpert's frantic 911 call as Taylor gave birth in their bathroom.
In the middle of night on September 6, 2020, Shumpert jumped back into the role of midwife. Taylor went into labor at home, and gave birth to Rue Rose in their bathtub.
"When we buy homes, we always find a bathroom with great energy… but not in a million years would you be able to tell me we'd deliver both of our daughters in a bathroom without the assistance of a hospital!" Shumpert said in an Instagram post.
Iman Shumpert took Erykah Badu's place as midwife
Earlier this summer, Taylor announced that music icon Erykah Badu would be her midwife when it came time to deliver her baby. Badu is a certified doula, so the original plan was to have her help deliver the baby alongside Shumpert (and sing her and Taylor's recent song "Lowkey"). Rue Rose's unexpected arrival meant that Shumpert would have to do it all himself.
Does Teyana Taylor involve her kids in her music?
Similar to Beyoncé and her daughter Blue Ivy, Teyana Taylor has collaborated on music with her daughter Junie before. On Taylor's song "Come Back to Me" from her recently-released album, Junie sings alongside her mother and remains in the background for most of the song.