Teyana Taylor Fans Are Stunned by How Much Her Kids Look Alike; 'If Copy & Paste Was a Person'
Though Teyana Taylor fans get a lot of joy from her creativity and her career, they also get a kick of out of her kids. Iman Tayla Shumpert Jr. (or Junie for short) and Rue Rose Shumpert have brought a lot of happiness to Taylor's life and fans have enjoyed seeing the "Fade" singer embrace motherhood with open arms.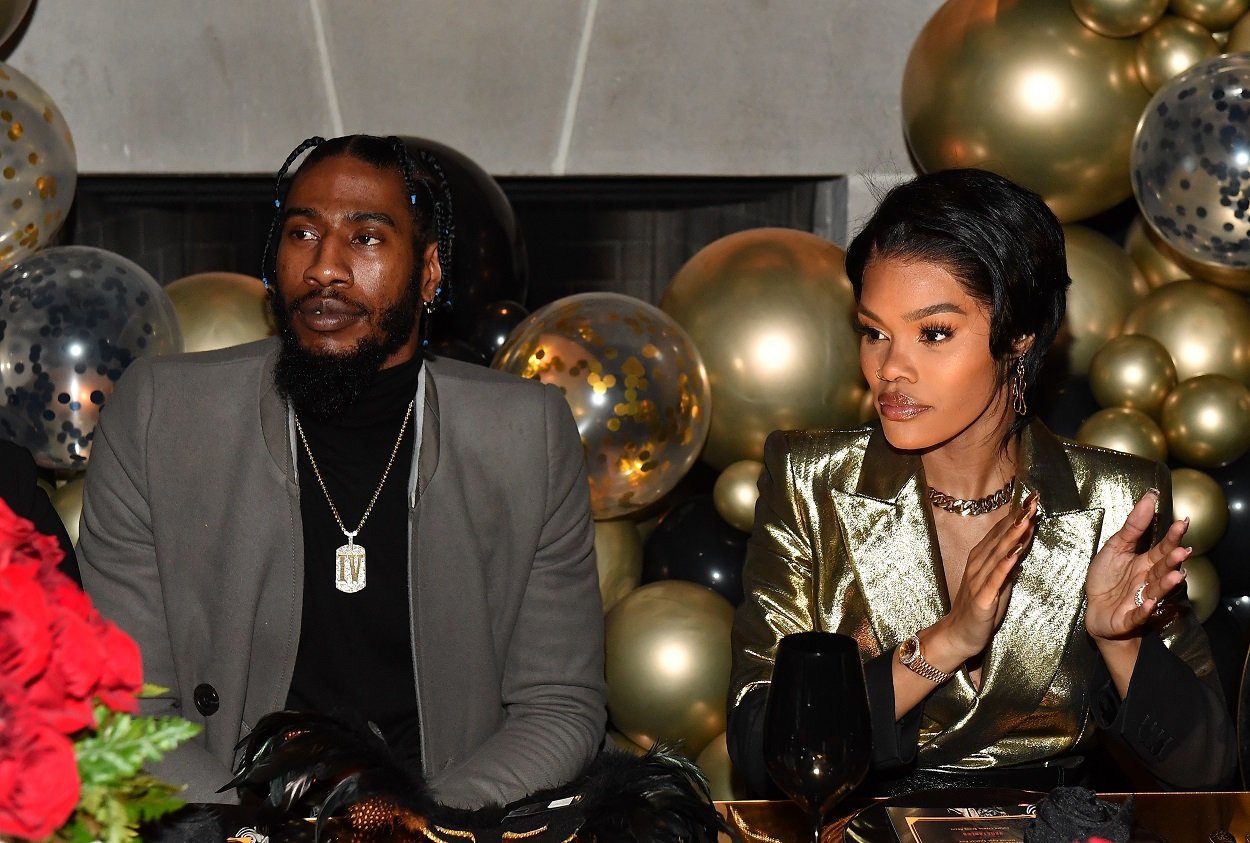 Junie has also kept Taylor's fans plenty entertained over the years. Although she is only five years old, Junie possesses a ton of personality and a whole lot of humor. Fans will recall when Junie made headlines back in November of 2020 after she hopped into her mother's Instagram live video. "Hey y'all this my baby mama," Junie hilariously chimed in, seemingly mocking her parents.
Teyana Taylor's eldest daughter, Junie, has trended on Twitter before
Of course, the Internet went crazy over Junie's hilarious quip and began to share the video at warp speed. "Why every time Junie crashes my live I wake up to her trending?" Taylor wrote in a good-natured tweet. "I been tried to tell y'all I can't make this upppppp she's ah kiiiiiii. Help me yallllllllll," the songwriter continued, embellishing her tweet with crying laughing emojis.
RELATED: Kim Kardashian West Has 4 Kids, What Are Their Zodiac Signs?
And Junie doesn't just provide Taylor with entertainment. She also inspires her mother to be fearless in her work. In an interview with WPGC, Taylor shared that parenting Junie has allowed her to be more creative and daring in her work. According to the "How You Want It?" singer, watching her daughter's approach to life has inspired her to embody some of that same energy.
How parenthood has inspired the artist creatively
"She's such a fearless Black young lady… that fearlessness is so inspiring… I've always been a strong woman, but as far as just being completely fearless she's embedded that in me," Taylor shared. The artist then continued on to shared that she free to express herself because of her oldest child. "With this album, I was able to express myself, but I got a lot of that from Junie… she taught me balance."
And it seems like Taylor has more than one Junie on her hand, at least physically. Recently, Taylor took to her social media pages to share a photo of both of her kids. Though the children are more than four years apart, they share an uncanny resemblance. "Junie 1 & Junie 2, I'm so obsessed," Taylor captioned the adorable photo of her kids.
Taylor's fans can't get over how much her children look alike
Fans immediately chimed in that Taylor's children did look very similar and made sure to tell the dancer in her Instagram comments. "If copy & paste was a person," one person wrote. "Legit birthed the same child twice WOOOOOW," another person chimed in. "Rue looks more like Junie than Junie do," someone else joked. "She had 2 of the same person!"
Other fans were struck by how much both children looked like their mother, citing that Taylor "spit her kids out." Some supporters, on the other hand, were distracted by how adorable Rue was, claiming she looked like a baby doll. "Junie looks like she is literally holding a doll baby that looks like her," one person wrote. "Junie 2 look like a doll T had 2 beauties," another person chimed in. Clearly, Taylor's fans are also fans of her kids. We're sure they can't wait until Rue starts interrupting her mom's videos also.