Thandie Newton Confesses She Was 'Scared' of Tom Cruise While Filming 'Mission: Impossible 2': 'He Was a Very Dominant Individual'
Thandie Newton opened up about her 'frustrating' experience with Tom Cruise in a new interview.
As a celebrity, Thandie Newton seems to have the perfect work-life balance, having appeared in some of the greatest blockbuster hits all while retaining a certain secrecy and mystique about herself.
Despite her fame, she isn't in the press nearly as much as some of her counterparts and seems to live a quieter life than most. But on July 7, she emerged and gave an interview where she talked about her career and some of the biggest moments in it.
When asked about her work in Mission: Impossible 2 (2000) specifically, the actor revealed she was actually afraid of her co-star Tom Cruise, calling him a "dominant individual."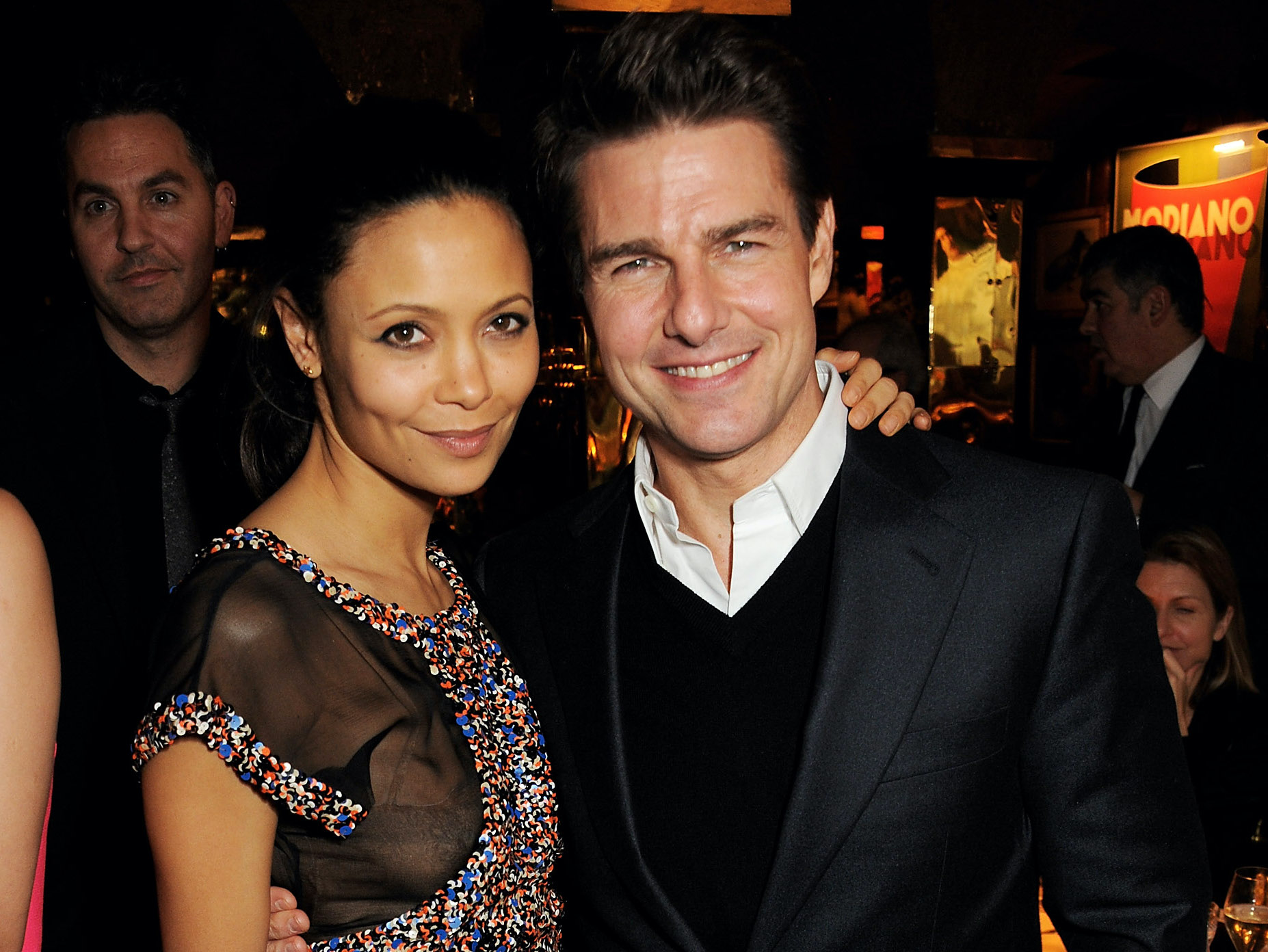 What did Thandie Newton say about Tom Cruise?
Newton had been in an interview with Vulture when she reflected on her experience playing opposite of Cruise as Nyah Nordoff‑Hall, the love interest of Cruise's character Ethan Hunt.
She revealed, "I was so scared of Tom. He was a very dominant individual. He tries super hard to be a nice person. But the pressure. He takes on a lot."
She recalled one particular incident where Cruise allegedly got "frustrated" when they were in Spain acting out a scene she says wasn't "very well-written."
"So this scene was happening, and Tom was not happy with what I was doing because I had the sh*ttiest lines, and he gets so frustrated," she continued. Newton claimed that Cruise offered for them to swap lines but that his technique only made things more frustrating.
"It just pushed me further into a place of terror and insecurity. It was a real shame. And bless him. And I really do mean bless him, because he was trying his damnedest… He wasn't horrible. It was just — he was really stressed," she continued.
Newton noted that she later vented to late director Jonathan Demme who urged her to believe in herself and made her realize her co-star just wanted an "alpha b*tch."
Even though it was a struggle to grasp the scene, the Crash star said she ultimately had an "extraordinary" time and doesn't consider it a bad experience.
It's not the first time Thandie Newton has talked about her experience with Tom Cruise
In the past, Newton has also reportedly complained about a scene where she had to kiss Cruise. Elle reports that she described it as "slightly icky and sort of wet," and complained about the effort that went into nailing the shot.
"Well, to take away the mystery and magic of what you see in the movie: you're lying there, you've got 30 people around you, prodding all bits of you to make sure that certain things aren't being seen and others look good. Even when you're kissing, you can't kiss too hard because then your face sort of spreads across the other person and it looks terrible," she added to The Guardian. "It's so clinical, you're thinking more about whether or not you're squashing him than kissing him."
Thandie Newton's life after the movie
Newton went on to tell Vulture that she wasn't asked to return to the third movie for reasons that are unclear. She now has a role on HBO's hit show Westworld, which she described as a sort of dream come true.
"Thanks to Westworld, I've become an action hero – at my age!…" the 47-year-old exclaimed.
Meanwhile, Cruise has been working on Mission: Impossible 7, which is slated for a 2021 release. He has not yet responded to Newton's remarks.
Read more: Why Tom Cruise Is 'Not Allowed' To Have a Relationship With Daughter Suri