Thandie Newton Reveals Her Real Name After Decades in Hollywood
Thandie Newton is an actor everyone knows. Since her first role in 1991's Flirting, she's appeared in over two dozen movies — from the box office smash Mission: Impossible 2 (2000) to the award-winning Pursuit of Happyness (2007) — and a string of TV shows like the hit HBO sci-fi series Westworld. But what people don't know is that she's been going by an anglicized version of her name this entire time.
Newton made the revelation in an interview with British Vogue published on April 4, saying her first name was altered early in her career.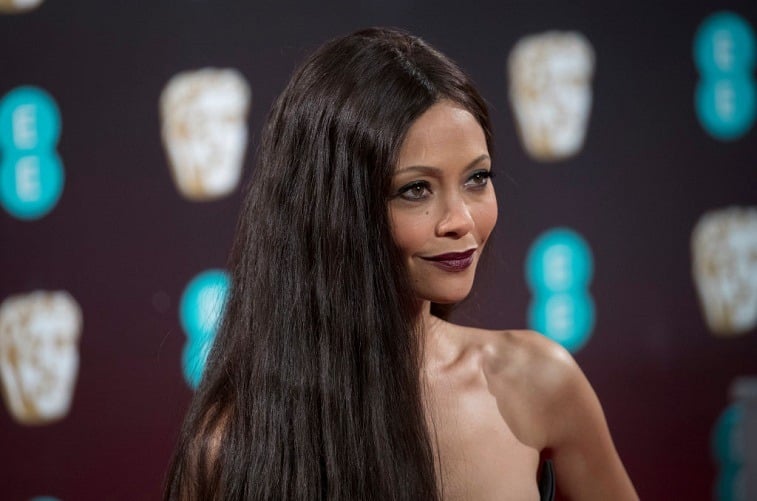 How to properly spell Thandie Newton's name
The correct spelling is Thandiwe, which means beloved in Shona. The magazine writes the alteration of her name began early on at a Catholic school when "the W of her name drifted inward, out of sight and earshot, in a futile hope to make her feel less different" and continued as she got older.
Newton, who was born in London to a Zimbabwean mother and British father, told British Vogue her name was also spelled incorrectly in the credits for Flirting, which also featured Noah Taylor and Nicole Kidman, and that she never bothered to correct it. But moving forward, she says she'll be credited in the right way.
"That's my name. It's always been my name. I'm taking back what's mine," she told the magazine.
Thandiwe Newton also recalled other career struggles in the interview
Going on, Newton rehashed issues with Flirting director John Duigan, who she says allegedly made her darken her skin for the role, which she accomplished by using coconut oil and bronzing.
"Colourism has just been the funniest. I've been too Black, not Black enough. I'm always Black. I'm just like, whadda you people want!" she said.
Newton previously said in 2016 that Duigan allegedly began grooming and sexually abusing her once filming started. At the time, he was 39 and she was 16.
"He derailed me from myself utterly," she confessed to British Vogue. "I was traumatized. It was a kind of PTSD for sure. I was so distraught and appalled that a director had abused a young actress, and that it was happening elsewhere, minors getting abused and how f*cked up it was. I was basically waiting for someone to come along and say, 'Well, what shall we do about this?'''
Newton's struggles with Duigan eventually led to an eating disorder. "I was lying in bed, so thin, and my heart was beating against my ribcage so hard that I could see it, and my friend Jessica called. I said 'Jessica, I'm worried I'm going to die.' And that was it," she recalled. "I suddenly realised there was something very, very dangerous and dark within. She said, 'You've got to go and talk to somebody.'"
Newton eventually found relief through therapy and personal development and says she's even developed a "seventh sense for abuse and abusers." She remains focused on calling out misdeeds in Hollywood, even though she thinks that's caused problems for her career before.
"I'll talk about it until the cows come home, because I know I'll be helping someone," she said.