Thandiwe Newton Is Royalty and Technically a Princess
Thandiwe Newton joined the ranks of Hollywood celebrities for her roles in blockbuster films. You might recognize her from The Pursuit of Happyness or Line of Duty. Despite her fame, she lives a relatively quiet life. 
However, Newton has revealed several aspects of herself. For one, she opened up about her experience with sexual harassment in the entertainment industry. It also came to light that the star has ties to royalty. 
Who is Thandiwe Newton?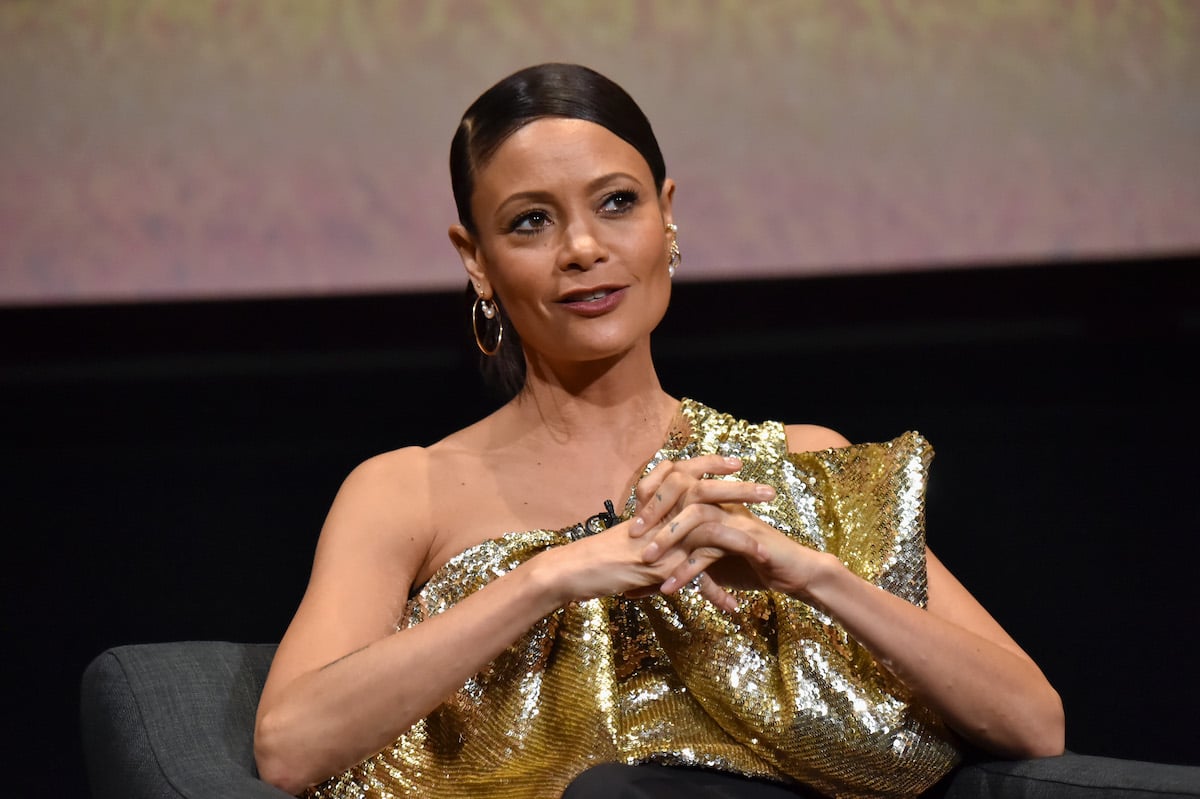 Thandiwe Newton is a 48-year-old actor born in London, England. Her father is British, and her mother is a Zimbabwean member of a Shona clan. Newton's first name comes from the Shona word for "beloved." The "w" in her name got dropped during her time in Catholic school, so multiple sources tend to print her name as "Thandie." 
The film Flirting also spelled her name wrong, but Newton plans to make sure she's credited correctly. She attended Downing College in Cambridge, where she studied social anthropology. However, Newton would end up in the entertainment industry. 
Newton is also married to English writer and director Ol Parker. The couple has been together for about 23 years. Together, they have three children. Their middle child, Nico Parker, followed in her mother's footsteps by becoming an actor. 
In fact, Newton and Parker are set to appear together in the upcoming film Reminiscence. The actor tends to be hands-on in her 16-year-old daughter's career. 
Thandiwe Newton's award-winning acting career
In 1991, Newton landed her first film role in Flirting. She also appeared in the TV movie Pirate Prince the same year. She began to rise to fame in 1994 when she starred as Yvette in Interview With the Vampire. Newton also portrayed the main character in Beloved, starring Oprah Winfrey. 
One of Newton's most notable works is the HBO series Westworld. She plays Maeve, an android in a Wild West-themed park. The character breaks free and takes control of her programming. 
So far, Newton has received two Golden Globe nominations. She has also won a Critic's Choice Movie Award, Screen Actors Guild Award, and BAFTA Award for her performance in Crash. The actor earned further critical acclaim for her role in Westworld. Newton had earned a Primetime Emmy Award and a Critic's Choice Television Award. 
Besides appearing in Reminiscence, Newton is working on an upcoming thriller, All the Old Knives. HBO renewed Westworld for another season, so she'll likely reprise her role. 
She's also a real princess
The world is full of royal families. But arguably, the best-known one is the British monarchy. Many people might have dreams of learning they're royalty. Though the chances are low, they're not zero. 
Many more people are related to Queen Elizabeth II than you might realize. However, Thandiwe Newton's case is a bit different. According to Insider, the actor is the daughter of a Zimbabwean princess. And Shona custom deems Newton a princess too. 
Perhaps her royal status is why she's reclaiming her name. The alteration of her moniker came about during Catholic school as an attempt to fit in. Now, she's making sure the "w" is back in. 
"That's my name," Newton said in an interview with British Vogue. "It's always been my name. I'm taking back what's mine."