Thanks to Ellen DeGeneres, Chrissy Teigen and John Legend Have a New Family Member
Chrissy Teigen and John Legend have an adorable new addition to their family. And no, we're not talking another kid. Teigen and Legend have adopted a new puppy.
As it turns out, the couple wouldn't have even known about the dog if it weren't for Ellen DeGeneres. Here's how Teigen and Legend found out about the pup.
Ellen DeGeneres calls for help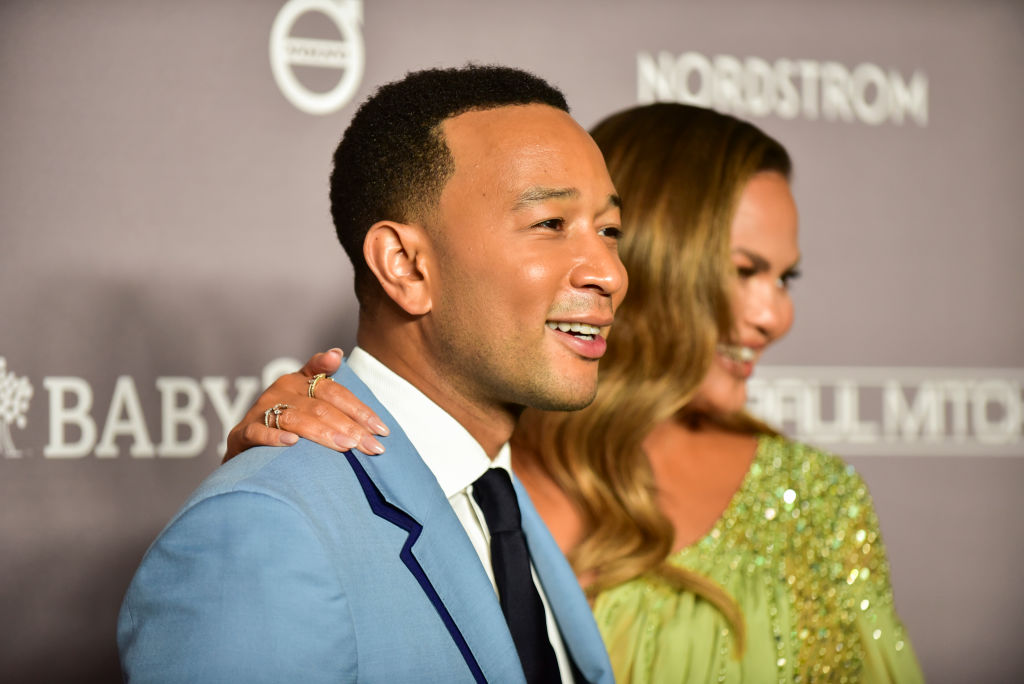 Talk show host Ellen DeGeneres was seeking people who would be interested in adopting puppies — eight in total — that had been rescued recently.
According to People, the puppies were in the care of The Wagmor Pet Hotel & Spa and had been rescued alongside their mother and father.
DeGeneres posted about the family on Instagram. She shared a picture of the pups and captioned it, "This is our dog Wally's family. They all need homes. PLEASE help if you can."
The original post came from Wagmor and was captioned, "Dire situation. 10 dogs need help now! 8 puppies plus mom and dad. None have any vetting. We need to raise $$ to cover costs. Please if you can send even $5 it will help! Venmo is wagmorpets dogs and puppies will be available soon. But right now we need to make sure they are safe and healthy."
Luckily, Teigen and Legend were able to answer DeGeneres' call for help. 
Chrissy Teigen adopts Petey the puppy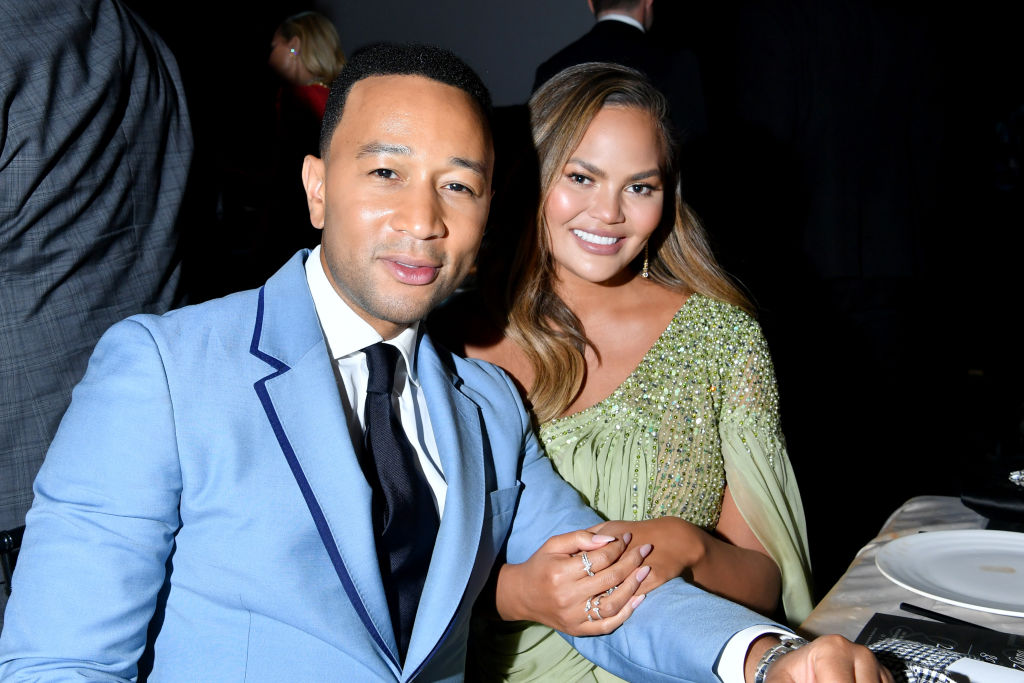 It seems Teigen and Legend had their hearts stolen by one of the puppies in the care of Wagmor. 
Teigen has already been sharing plenty of pictures and videos of their new family member on Instagram. And she revealed that she named her new puppy Petey after the parakeet in the movie Dumb and Dumber. 
On an Instagram video of Petey, Teigen wrote, "Welcome to the family, Petey! thank you @theellenshow and @wagmorpets for making us aware of this adorable little rescue family. this little guy grabbed our heart first and will hold onto it forever!"
She wrote of Petey on Twitter, "He's a standard poodle and if he's anything like his dad, he will be the biggest caramel Gumby ever seen."
Cute moments with Chrissy Teigen's puppy on Instagram 
Petey is already becoming an Instagram star. Teigen has been sharing pictures and videos of the adorable pop all over her social media. And it's easy to see that Petey fits right in with her beautiful family. 
One adorable video shows little Miles, Legend and Teigen's son, kissing Petey on the head while Teigen looks on. The pair looks like two peas in a pod.
In another cute video, Legend and Teigen's daughter, Luna, brings Petey over to Legend. She asks, "John, would you like to hold her?" 
Teigen and Legend laugh, and Legend says, "John? I'm not John, I'm your dad!"
Fans are loving the new puppy, too. One Instagram user wrote, "The best gift you will ever give your kids."
Another wrote, "Lol only a puppy could upstage the golden globes! Well done."