Thanksgiving 2021: Food Network Chef Aarti Sequeira's Genius Hack for the Perfect Thanksgiving Turkey (Exclusive)
The star of Thanksgiving 2021 is usually the turkey but cooking it the perfection can often be a pipe dream. Food Network chef Aarti Sequeira from Holiday Wars recently shared her hack to ensure you end up with a perfectly cooked turkey – even if it is a little controversial.
Aarti Sequeira has 2 ways for the perfect Thankgiving 2021 turkey
She said the safest way to achieve a perfectly cooked bird is going to ruin that Norman Rockwell portrait many families envision on Thanksgiving. "I mean, to me, the safest way to do it is going to be a little bit of a letdown to some people, which is it to cut her off beforehand," Sequeira shared with Showbiz Cheat Sheet. "Because the breast and the legs are always going to take a different amount of time."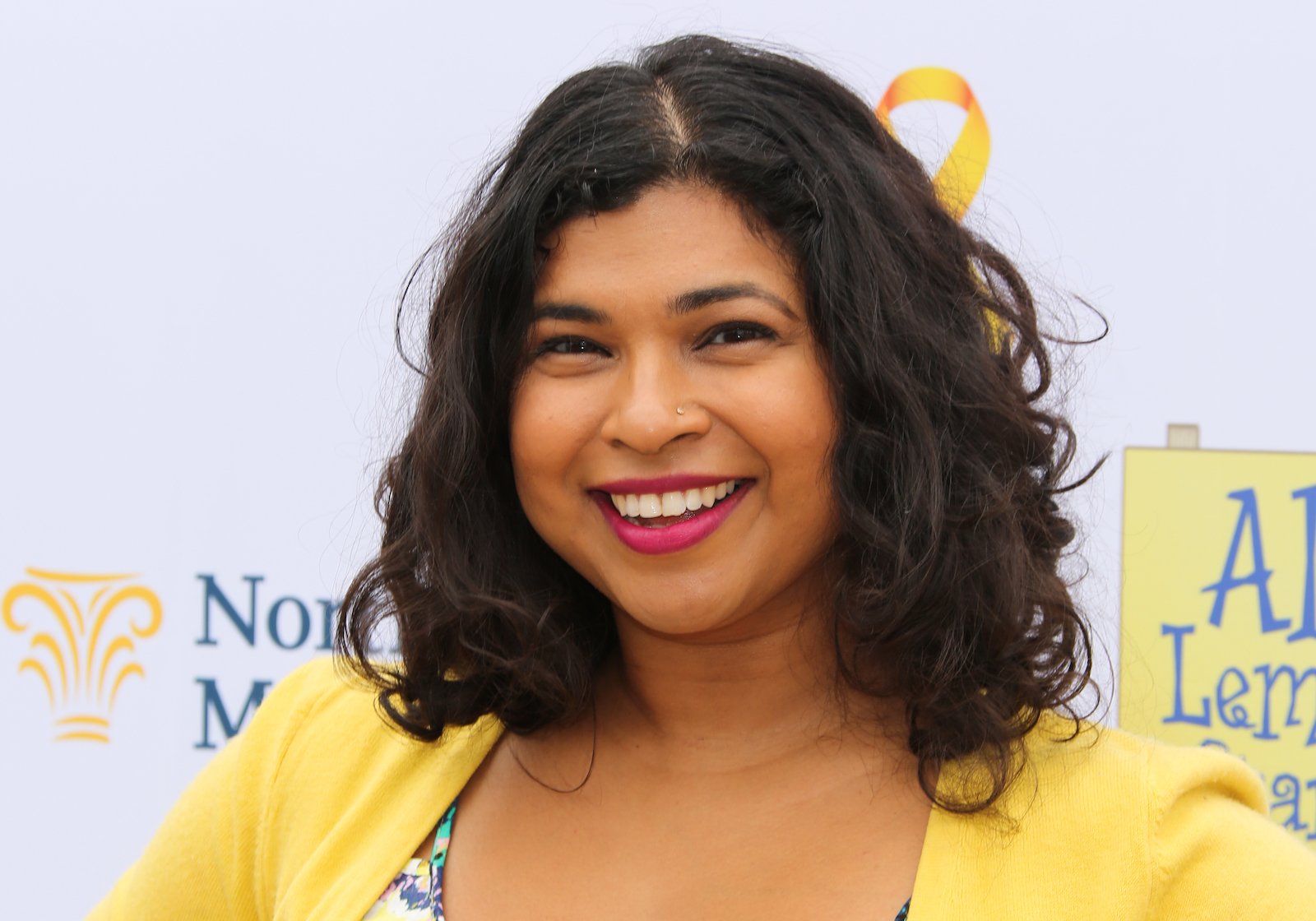 "And so just save yourself the work and you know, you can plate it up beautifully, like you slice it up in the kitchen, plate it up, you know, decorate your plate with persimmons and lemons and oranges," she suggested. "You can still make it look gorgeous. But I like to separate the dark and the light meat and cook them separately."
Still determined to bring the full bird to the table? Sequeira has another option. "The only other way I've done it and this is not chefy whatsoever, and it still ding dang works is to cook the whole turkey in one of those turkey oven bags," she said. "It keeps it nice and moist. And then at the last minute, you can cut open the bag and get a little char on the skin and or crisping of the skin, depending on what you've marinated it in."
Flavor is key to the perfect Thanksgiving 2021 turkey
Sequeira said turkey can be a little bland so she first tenderizes the bird. "If we're gonna eat it, let's treat her right!" she exclaimed. "So to me, turkey needs and can stand up to a lot of spices, especially dark meat. Holy cow, can it stand up to a lot of spice! And I love sort of bathing it in either yogurt or buttermilk to tenderize it and to sort of help those flavors penetrate the skin and the meat. So that's one of my favorites."
She also makes a tandoori butter for extra flavor. "So I make that tandoori spice mix, which is actually when I came to the states and I was packing my suitcase, my mom had made a jar of her tandoori spice blend and she tucked it into my suitcase and I said, 'Now, why the heck are you doing that?' And she said, 'You'll need it, just do it.' And I ended up using it constantly because it was an easy way to get the flavor that was so quintessentially home to me."
No Thanksgiving would be complete without sides – with a kick
The turkey isn't the only star at Sequeira's Thanksgiving table. She shared a recipe for cranberry chutney with a kick. "I make the cranberry chutney every year, and I always quadruple it because people end up wanting to keep a jar," she said. "Because I flavor it with black peppercorn and coriander seed and orange zest and pomegranate seeds. So it has a lot of texture and flavor and freshness, a teeny tiny bit of heat from the peppercorn."
She also has an inventive way to plate her famous Indian-spice stuffing. "I always make my mom's stuffing recipe," she said. "The stuffing has bacon and I do pine nuts. She did pistachios. Bacon, pine nuts mint a little bit of booze because we're from the Portuguese part of India. So booze, booze runs through our veins. And lots of bread and then sort of the Indian triumvirate, which is onions, ginger and garlic and then a green chili." She creates stuffing muffins for the perfect portion.
Sequeira also has the sweet way for cooks and families to keep special recipes – which would also make for the perfect gift. Her "My Family Recipe Journal" was inspired by generational recipe sharing and is available for available for pre-order on www.dayspring.com/aarti and on Amazon.